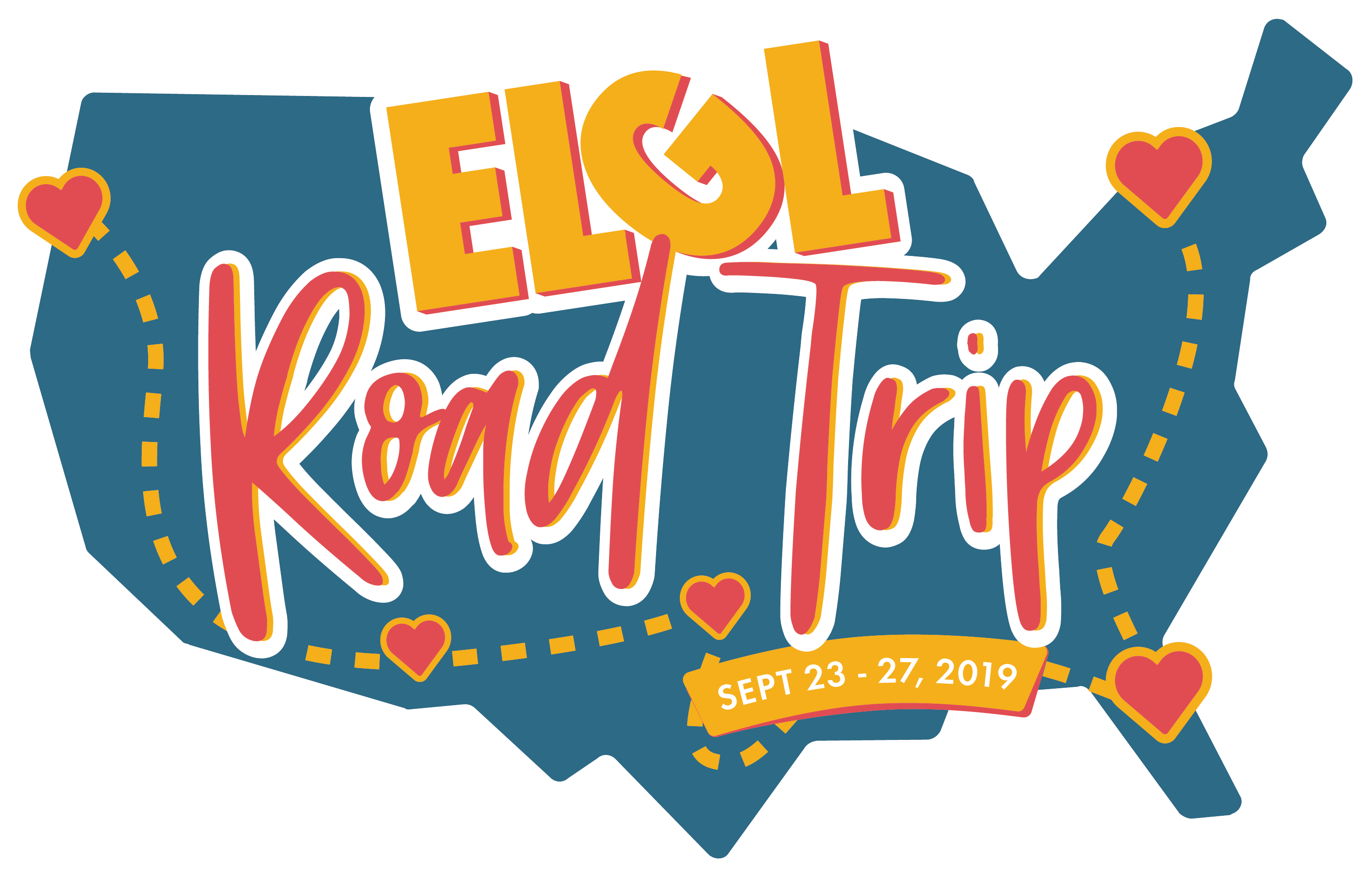 We've selected 25 locations for ELGL's hyperlocal training program – it's called #ELGLRoadTrip and you can learn all about the concept online here. All events are coordinated by ELGL and managed by our members!
Tickets are $20 for ELGL members and include food, and $60 for non-members (includes ELGL membership and food). Stay tuned for ticket and registration information in coming weeks.
---
Monday, September 23, 2019
Lunch in Los Angeles, CA
Gov 2.0: Technology and Public Engagement
Many local government leaders want to do a better job of connecting with their residents on line, but how do you know what platform is best for your community and purpose? Governments often rely on vendors to find out what technology can do for public engagement. But vendors have a vested interest in a particular platform. This conversation would help identify a framework for matching the purpose of engagement to the appropriate type of platform, and for developing some key questions to ask when considering any vendor, platform or application.
ELGL Member Organizer: Ashley Labosier 
---
Lunch in Lone Tree, CO
Microtransit: A Good Fit for Your Community?
Learn from the City of Lone Tree about microtranist service, Link on Demand. The service was launched as a pilot in 2017 with Uber, allowing anyone to order a ride through the Uber app to/from anywhere within city limits. Passengers are picked up in branded 12 passenger, ADA accessible, shuttles driven by professional drivers. Lone Tree is the only city that has partnered with Uber to provide access to vehicles and drivers hired by the city. The goal has been to provide quality transit services to areas where fixed route options don't exist. Learn from Lone Tree's experiences, and engage in a conversation with ELGL members about when microtransit might be the right fit for communities.
ELGL Member Organizer: Austin Good
---
Lunch in Milford, MI
Stormwater & Infrastructure in Michigan
Receive an update on the state of Michigan's stormwater infrastructure and stormwater utility legislation update. We'll also talk about other infrastructure-related items and some of the projects and issues specific to local government in Michigan.
ELGL Member Organizer: Christian Wuerth 
---
Afternoon Snack in Belleair, FL
Interlocal Agreements & Partnerships for Disasters & Emergency Response
Learn from the Town of Belleair, Pinellas County, and multiple municipalities within the county to discuss Interlocal Agreements and Partnerships. Multiple and diverse speakers will prepare presentations about how these partnerships and agreements have helped them, as well as how they approached the original idea and overcame any challenges they may have faced. These topics will include Capital Equipment and Infrastructure partnerships, Emergency Communications in a Disaster Event, Personnel Management for Expedited Projects and Emergency Response, Tactical Aerial Policies and County Standards, and more.
ELGL Member Organizer: Ashley Bernal 
---
One Day Learning in Scottsdale, AZ
Choo Choo Choose Your Local Gov Learning
The City of Scottsdale #ELGLRoadTrip departs at 9 a.m at #ELGLKnope winner McCormick-Stillman Railroad Park with "Train-ing" in the Hartley & Ruth Barker Executive Train Car. Sessions include Arizona ELGL members presenting on Creative Communications and Behavioral Insights. After a networking lunch break, #ELGLRoadTrip continues at 1:30 p.m. in the Community Design Studio, an art-filled refurbished church in the heart of Scottsdale, with sessions on Diversity, and Inclusion, Employee Recognition and Community Engagement. The day will end with a Supper Club in Old Town Scottsdale.
Note: this #ELGLRoadTrip event has $40/day ticket price to reflect the full day of learning.
ELGL Member Organizer: Brent Stockwell 
---
Tuesday, September 24, 2019
Morning Coffee in Evanston, IL
Developing and Sustaining an Open Data Program
Governments face a pressing need to use and release data to improve services and efficiency. Learn about setting up a data program within your local government, including the opportunities, the challenges, and the potential for impactful change. Hear from a panel of local government practitioners who share how a robust and essential data program can have program and organization-wide impacts. Participants will have the opportunity to discuss their data needs with likeminded peers and learn practical tools to use within their own organization.
ELGL Member Organizer: Hillary Beata 
---
Morning Coffee in Baytown, TX
What's Your Number: Self-Awareness & Leadership Growth
The Enneagram is a popular personality tool used to encourage self-awareness and growth. It can also be used to promote better communication and cooperation between employees and departments. At this workshop, learn about the Enneagram and personality archetypes, and how employees can be trained to better understand themselves and others… while avoiding the temptation to label one another. It is recommended (but not required) that you learn your Enneagram number prior to the workshop. Tests can be found for free online.
ELGL Member Organizer: Lesley Kohles 
---
Lunch in Little Rock, AR
Ideas & Solutions From the Data & Performance Program
Learn about ideas and solutions from the Data & Performance Program. Little Rock is currently working on ways to collaborate with the local Tech Park, Innovation Hub and University to create innovative ways for residents to interact with City government.
ELGL Member Organizer: Melissa Bridges 
---
Lunch in South San Francisco, CA
LEAP Into Succession Planning & Career Advancement
In June 2016, the City of South San Francisco (South City) conducted a survey to assess employees' interests and desires for career development. From that survey, South City developed a two-year action plan to address those career progression needs, called LEAP: Leadership, Education and Advancement Planning. LEAP provides employees with programing, training and development resources, coaching and mentoring resources, and professional organization resources. In 2019, South City launched its inaugural Leadership Academy Program, encouraging employees at all levels to apply and learn about a variety of topics surrounding leadership, including challenges of public sector leadership; strategies for leveraging information and ideas; ethics and ethical decision-making; creative and critical thinking; story-telling; building organizational culture; and many more. The three-month academy culminates with a team presentation and a graduation ceremony. South City plans to have our HR department and/or Leadership Succession Committee speak to Road-trippers about LEAP, the Leadership Academy and other career development opportunities in the City. Leadership Academy alumni will share their experiences and discuss how the Academy has advanced their careers in South City.
ELGL Member Organizer: Sarah Henricks 
---
Lunch in Durham, NC
Building the North Carolina Regional Strategy & Innovation Network
Join TJCOG and regional municipalities for an engaging session about building a regional network of local government innovation and strategy leaders. In the Triangle region of North Carolina there is a significant concentration of local governments building award winning innovation teams and strategic planning systems. And the folks leading these efforts are creative, smart, brave individuals who see value in taking advantage of each other's strengths and challenges to build even stronger programs and meet their goals. This session would be a look back at how the Regional Strategy & Innovation Network was created and how it functions currently. The session will also function like a regular Network meeting and include a round-robin on a strategic planning or innovation topic to share information with each other.
ELGL Member Organizer: Rae Buckley 
---
Afternoon Snack in Baytown, TX
Using a Curated Employee Training Approach
It can be a challenge to carve out time for professional development for employees… and conferences are not necessarily a viable option for everyone's schedules or prior commitments.The City of Baytown is using a method of assembling professional development articles, podcasts, videos and more in an easy to access, "curated", approach that meets employees at their desks during their shifts… whenever or whenever they can find time to explore new topics or ideas. At this workshop, learn about the City of Baytown's experience using curated professional development, and take away tips and ideas that can readily be applied in any organizational setting.
ELGL Member Organizer: Lesley Kohles 
---
Wednesday, September 25, 2019
Lunch in Temecula, CA
Engaging Adults With Special Needs in Your Community
This session will explore the City of Temecula's Special Needs Workforce Development Program. This award winning, multi-faceted program addresses a pressing need in the community – giving adults with special needs the skills they need to be members of the workforce after they "age out" of most social services. Some of Temecula's initiatives for individuals with special needs include: the Viticulture Program, High Hopes Program, SKIP, Visual Art Program, and more.
ELGL Member Organizer: Lynn Kelly-Lehner 
---
Lunch in Transylvania County, NC
Reshaping County Culture Due to Changing Economic Factors
More than half of Translyvania County is public land (rare for the Eastern part of the US) and we draw heavily on that public land for niche tourist businesses, but it also hinders our property tax levels in the county which can make it difficult to provide high service levels to residents. The county has started attracting small businesses that marry tourism and manufacturing because the large manufacturing companies have long left the area. The county also attempts to leverage our natural assets by creating partnerships between our tourism department and emergency services to promote safety with our natural resources for visitors. The session is an example of reshaping your county culture due to changing economic factors as well as creating a sense of collaboration from many groups throughout the county.
ELGL Member Organizer: Kate Hayes 
---
Morning Coffee & Afternoon Snack in Hillsboro, OR
Not The Way We've Always Done It: Innovation in the Portland Metro Area
There's no one-size-fits-all approach to innovation. Innovators from jurisdictions around the Portland metro area will talk about the different ways they approach the challenge of disrupting the way things have always been done in their organizations and communities. They will share the tools and techniques they use for framing problems and developing solutions with an emphasis on how others can use these approaches to create change no matter their role. The day will include a hands-on "Continuous Improvement Mash-up" session that highlights tools used by different organizations, presentations that illustrate how innovative approaches are being used to tackle a wide variety of challenges across the metro, and a panel of elected officials who will discuss their role in encouraging innovation to meet community needs.
Note: this #ELGLRoadTrip event has $40/day ticket price to reflect the full day of learning.
ELGL Member Organizer: Kelsey Parker 
---
Lunch in Erie, PA
Automating Your Job Application Processes to Grow Your Applicant Pool
Learn how the City of Erie automated the job application process to grow their applicant pool and coincidentally increased revenue. This session will discuss automation, workflows, and how this positively impacts the quality of your applicant pool and increase revenue.
ELGL Member Organizer: Kyle Foust 
---
Lunch in Tacoma, WA
Use of an Equity Index for Data Driven Policy
The City of Tacoma, Office of Equity and Human Rights, Tacoma 2025 and in partnership with The Kirwan Institute for the Study of Race and Ethnicity has designed an Equity Index to help with data driven policy decisions and create a more equitable and inclusive Tacoma where all people have the opportunity to succeed. The Index scores each census block and comprised of 20 indicators focusing on four Tacoma 2025 goals areas: Accessibility, Economy, Education, and Livability. This presentation will walk participants through the equity index process, which employs a participatory design approach and focus on how local data can be incorporated into these indexes to achieve a more nuanced understanding of local equity and opportunity priorities. Next, participants will explore the tool and learn firsthand how such a tool can be used to craft equitable policy at the city and neighborhood scale through examples employed by the City of Tacoma.
ELGL Member Contact: Bucoda Warren 
---
Thursday, September 26, 2019
Morning Coffee in San Rafael, CA
Empathy, Questioning, Brainstorming, Experimenting: Human Centered Design & Local Government
Learn how to apply human-centered design to every day government work! At this session, we will explore ways to empathize with your users, ask the right questions, brainstorm ideas, build lightweight experiments and prototypes, test them, and iterate. These skills can help you with big projects, like overhauling a permit system, all the way down to small projects, like redesigning an every day form.
ELGL Member Contact: Rebecca Woodbury 
---
Lunch in Charlotte, NC
Innovative Projects Under $10,000 Pechakucha
Charlotte is a big city, but we do a lot with small buckets of funds to encourage innovation. This rapid fire presentation will share with others what can be done with little funding by local government.
ELGL Member Contact: Julia Martin 
---
Lunch in Tarrant County, TX
Nonprofits & the Local Government Departments They Love
This session includes local government department heads and CEOs of 501©3 organizations that support government operations. (For example, a Parks director and a Parks Foundation CEO.) Topics include: why this relationship is so critical; why local government departments need non-profit support; and the types of programs/services that benefit from private support
ELGL Member Contact: Maggie Jones 
---
Afternoon Snack in Boulder, CO
The Four Seasons of Local Government Leadership
Experience a full year's worth of seasons, emotions, and leadership lessons packed into a single hour as this conversation takes you on a ride through time and place. Four rapid-fire presentations focused on the four seasons will inspire attendees through the highs and lows of local government service. Ride shotgun while our four speakers from across Colorado drive across themes associated with each season: Fall – Change; Winter – Tough Times; Spring – Innovation; Summer – Ongoing successes. This session will take place in one of Boulder's most unique venues, the Rayback Collective. Equal parts food truck park and performance space, the Rayback is sure to provide the perfect backdrop for this journey. The trip continues into the evening for storytelling and supper with these favorite Boulder food trucks: Arapas Caribbean, Goin South, Rollin Bones BBQ, Samples and Best Yet. Interested in becoming one of our speakers? Check out this application.
Interested in extending the Roadtrip? Join the City of Boulder on Friday, September 27 for customization job shadowing with the department of your choice? Fill out this quick form and we will try to match you based on your interests.
ELGL Member Contact: Alyssa Dinberg 
---
Afternoon Snack in Cary, NC
Creating a Single Source of Truth to Make Data-Driven Decisions
One dozen departments, hundreds of services and projects…but one budget and one workforce to accomplish it all. At Cary Town Hall, staff has co-created a homegrown, dynamic solution (using native Salesforce) to document all 2000+ projects and services, notating and ranking how they relate to the municipality's long-range planning document (Cary Community Plan) and Town Council priorities, as well as their necessary funding and budgets. This session will show how one municipality is answering that age-old ponder: If we only knew what all we were doing, could we do it better and more meaningful? We'll give real-life examples to how what's come to be known as The Catalog is changing behaviors everyday inside Town Hall, and what we hope to achieve in future iterations.
ELGL Member Contact: Carolyn Roman 
---
Social Hour in Long Beach, CA
Livability Improvements That Affect Health Outcomes
Consistently ranking in the top 10 most diverse cities in America, neighborhoods within Long Beach are as diverse as the residents themselves. The differences found between neighborhoods contributes to the character of Long Beach but also presents challenges and often highlights the strong impact that "place" has on the health outcomes for individuals who live there. Health status indicators vary widely across geography, racial/ethnic groups, gender, and age and where one lives in Long Beach determines their health status including major disparities in life expectancy. Long Beach's livability initiative started with programs and improvements that improved places and spaces to encourage walking, biking, and swimming, yet we need to do more so that where one lives in Long Beach does not determine their health status and life expectancy. Learn about recent livability improvements in Long Beach including successes, lessons learned, and innovative approaches. Then, participate in a discussion with a group of Long Beach City staff from various departments who have worked on these livability initiatives, including Parks, Health, Public Works and Planning, as to what expanded, new, and different approaches are needed to make Long Beach more livable for all residents.
ELGL Member Contact: Meredith Reynolds 
---
---
Friday, September 27, 2019
Morning Coffee in London, UK
Inclusive Local Government
What do we mean by 'inclusive leadership'?
What are the values and behaviours underpinning inclusive leadership?
How can local government leaders (politicians and officers at all levels) model inclusive leadership?
What practical action can local authorities take to unpick structural barriers to inclusive local government?
ELGL Member Contact: Kate Herbert
---
Morning Coffee in Sharonville, OH
Inner-Ring Suburbs – Challenges and Opportunities
Academic research from the late 1990's and early 2000's show that first suburbs were facing large city issues, such as depopulation, aging housing stock, deindustrialization, increasing poverty, and disinvestment. During this timeframe, these suburbs started to band together to form consortiums and advocate their unique challenges to state and federal officials. In Ohio, three such consortiums were formed – one near Cleveland in 1996, a second near Cincinnati in 2003, and a third near Dayton in 2005. Learn about analysis of 33 first suburbs in Hamilton County, Ohio (Cincinnati) with economic, social, demographic and local government financial data. Data is showing that two tracts are occurring: one of stability and the other of decline, albeit at differing rates.
ELGL Member Contact: James Lukas 
---
Lunch in Fort Lauderdale, FL
Rapid Data Analysis
Before any major change or decision, businesses tirelessly pull large data and drill down into hundreds of visualizations and scenarios.  Why shouldn't we do the same in our own lives?
Rapid Data Analysis is a quick way to grab available Open Data, run a fast analysis, and make informed decisions in our work to improve and learn from our mistakes while seizing growth opportunities.
The application of business analysis with the foundation of data is the movement of the future. With the growth of technology and the coming 5G networks, decision-making through analysis will become a fast, easy tool to improve our choices and help us create the future of our dreams.
ELGL Member Contact: Angela Hughes 
---
Lunch in Oak Park, IL
Engagement, Process, & ROI in Your Local Government
We will lead a discussion about how to make an innovation program work, covering the importance of engagement strategies, clear process, and ROI/data. We'll provide a worksheet so everyone leaves with new ideas on how to improve/build their programs.
ELGL Member Contact: Greg Stopka