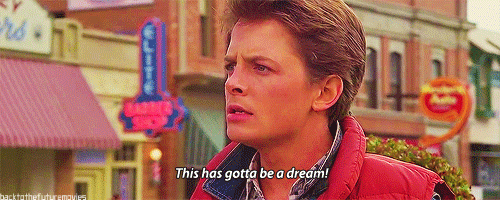 [vc_row full_width="" parallax="" parallax_image=""][vc_column width="1/1″][vc_column_text]Join in the #ELGLWorkLife series, survey and webinar focusing on work life balance.  This series aims to address that age-old challenging of balancing professional work with a personal life.  

Jason Jones (Twitter and LinkedIn) is a graduate of North Carolina State University where he received a B.A. in Political Science and a Master of Public Administration. In addition to his time in the classroom, Jason was also a NCAA Track & Field athlete.
Jones serves as Human Resources Analyst for the City of Salisbury, NC. As Human Resources Analyst his primary responsibilities include self-insurance administration, coordinating the City's Wellness Program, implementation of the City's new personnel and payroll software, and leading the City Council's service excellence initiative. Jason is admittedly a parenting newbie, he and his wife recently welcomed home their first child.
Would you accept a brief glimpse into your future?
My wife asked me a question today. Well she asked me
a lot of questions, but this one was particularly interesting. "Would you accept a brief glimpse into your future?" She went on to explain the concept, saying that you would be given the opportunity to walk up to your home twenty years from now and peak in your window. Would you take the look? My first thought was the same as usual when she asks me a crazy question…where are you going with this? But there were no catches or caveats just an incredibly complicated simple question. This question sent my mind into a whirlwind, and you may be wondering why this has anything to do with work-life balance. The answer is that it has everything to do with work-life balance.
I imagined for a moment, strolling down a sidewalk of the future before turning to face my home. It looked nothing like my current house which immediately peaked my interest. I walked up on the front porch, grabbed the frame of the window and peered in. It was then that I had to stop and ask myself, what do you see? That question really bothered me. Shouldn't I already know what I want to see as I look through my window twenty years from now? The conversation with my wife about work…shouldn't I already know the script?

The question posed to each of us in the earlier post by Freida Edgette and Benjamin McCready was, "how do we attain balance? And, importantly, what does 'balance' mean to each of us personally?" The concepts to attain balance are discussed frequently so I tend to focus my thoughts away from that aspect of the question. Manage technology, build support networks at work and at home, travel or relocate selectively, and collaborate with your partner. These concepts, laid out in a very interesting Harvard Business Review article, come from over 4,000 surveys and can be found in most discussions about work-life balance. There is one concept mentioned though that I purposely omitted since it addresses the second part of that question. This is where I would encourage you to focus your attention.
I agree with the earlier post (and the author of the HBR article) that the most important thing is defining what balance means to each of us. What does success look like to you, and ultimately what will give you the greatest joy in life? To do this, I think we have to take that hard look into the future.
I think about a story I've heard several times about Russell Wilson (obvious Wolfpack plug). The story goes that Russell actually went to the Super Bowl in February of 2013, one year before leading the Seahawks to their Super Bowl victory. To me, this is an incredible real-life example of the question my wife asked me. This is definitely more short-term, but the idea is the same and just makes perfect sense. Peeking into his future allowed him to not only lead himself (and the Seahawks) there, but to maintain focus as the pressures of incredible achievement closed in.  I'm sure Russell had access to the most advanced technology and a dedicated support network, but would it have meant anything if he hadn't already defined success for himself.

When I started thinking about this question, I didn't want to offer a complicated answer. Considering the topic though, I guess it was unavoidable. My short answer is, take that glimpse. Look twenty years into your future and lay out your home. Listen closely to whatever conversations are taking place there and take note. The thought being, how will you ever know what you should be doing if you don't know where you are going? The concepts to attain balance are readily accessible to you but defining balance for yourself is a bit more complex. The title of the aforementioned post, "Fantasy or Reality? Work Life Balance in Local Government", really works for what I'm trying to suggest. Work-life balance is definitely a fantasy, or at least we have to fantasize about it to make it our reality.
P.S. Here are some quotes I wanted to share that I think relate to work-life balance…

"Very occasionally, if you pay really close attention, life doesn't suck." – Joss Whedon
"There ain't much fun in medicine, but there's a heck of a lot of medicine in fun." – Josh Billings
"Whatever you are, try to be a good one." – William Makepeace Thackeray
Your Help
Let's continue to lend support to each other in finding the right work/life balance!
You can continue the conversation by leaving comments, or discussing on Twitter using #ELGLWorkLife.
If you're interested in joining the conversation as a guest writer please contact Benjamin McCready at [email protected] or Freida Edgette.

Supplemental Reading
What I am with Jason Jones, Salisbury, NC
The Truth About Campus Crime[/vc_column_text][/vc_column][/vc_row]