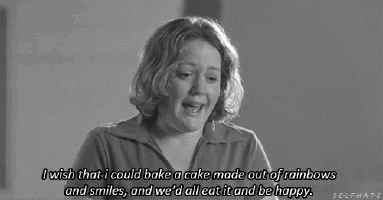 [vc_row][vc_column][vc_column_text]Join in the #ELGLWorkLife series, survey and webinar focusing on work life balance.  This series aims to address that age-old challenging of balancing professional work with a personal life.
Rebecca Olson (LinkedIn and Twitter) is the Assistant to the City Manager at the City of Shoreview, MN. She returns to the #ELGLWorkLife series with her second post. Rebecca is an ELGL leader, she has created web content, assisted with coordinating events, and expanded our Midwest presence.
The 4 P's of Work/Life Balance:
Passion, Promises, Pendulums and Practical Solutions
I love my job. I love that I get to help engage people in the government process, encourage them to get involved and be part of making their community great. I enjoy the challenge of helping residents solve problems. I love that I get to do something that brings out my passion for helping others, while being creative and having the opportunity to work with an amazing group of co-workers, council members and residents. Not every day is rainbows and unicorns, but the good definitely outweigh the bad in this line of work. But for me, this means my job isn't always a 9-5 kind of job (Is there such a thing anymore?). There are evenings when I am working late either at the office or remotely. There are days when I get so involved in something that it is easier to keep working rather than stop and pick up again tomorrow. There are times when work takes precedence over family time.
As with any job, it is hard for children to comprehend their parent being away other than because they "have to work". They don't get to see how those extra hours translate into a more fulfilling job, or how those extra hours make the next day easier, or how those hours are necessary because of limited resources. They only see that you are not available.
So in my attempt to try and help my children understand (and to make myself feel better when I have to be away from them because of work), I've used the following tactics to try to keep my family from moaning and groaning those times I end up working outside of the regular 9-5:
Let them see your passion. If my kids and husband thought I was miserable every time I had to work late, it would just make it that much harder on both them and I. Yes, some days I really don't want to sit in the Council Chambers and listen to public input for hours when I could be outside on a beautiful summer night watching my child play football. And then there are other times when I'm in the midst of an exhilarating policy discussion that fuels my passion for what I do. I would rather have my children see that passion and know that their mother truly loves what she does. It helps them see me as a whole person with other interests and responsibilities — who just so happens to also be their mother.
Keep your promises. If you tell your child, spouse, friend, dog, etc. that you are going to do something, make every effort to follow through. If you keep the small promises (i.e. I'll play with you in 10 minutes.), then your family will grow to trust your judgment when it comes to work/life balance, knowing that when it really matters, you will be there.
Be aware of your pendulum. If there is a deadline looming at work and you are putting in hour after hour of overtime, you are probably trying to swing that pendulum too hard. Stop it. Your pendulum is going to get all out of whack. (See To and Fro the Pendulum Throws). If you put in extra hours at work, find some time after that deadline to refocus and take inventory of how it affected everything around you. Do you need to focus on another aspect of your life now that the deadline has passed?
Find your practical solutions. Figure out the logistics of what needs to be done and how it is going to get done. Then, find a way to make it as easy as possible. For example, for my family, that means planning meals ahead of time. Eating dinner together most nights of the week is important to us, mainly because it is the only time during the week that we are all together. But as much as I'd like for all of our dinners to be balanced, healthy AND delicious, I'm also not delusional. Getting one out of the three is a success in my book. Anything I can do to speed up meal prep during the week is helpful (even if that means making my teenagers do it!).
And on those days where your pendulum is out of whack and your fiery passion is smoldering, just remember that:
  'Balance is not something you find, it is something you create.'
              – Jana Kingsford
Your Help
You can continue the conversation by leaving comments, or discussing on Twitter using #ELGLWorkLife. If you're interested in joining the conversation as a guest writer please contact Benjamin McCready at [email protected] or Freida Edgette.
Supplemental Reading
[/vc_column_text][/vc_column][/vc_row]