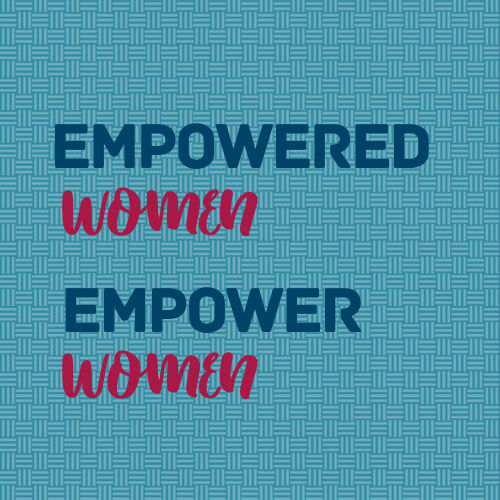 Today's Buzz is by Meredith Reynolds, Park Planning & Partnerships Manager for the City of Long Beach. Follow Meredith on
Twitter,
LinkedIn
, and
Instagram
.
What I'm Listening To:
In honor of my 40th birthday,
I've prepared an epic 40 for 40 musical adventure: 40 playlists with 40 songs throughout 2021. Join me as I roll these out each month on Spotify: 1st playlist
HERE
! 
What I'm Watching: '
You're the Worst', a nice escape from the compelling and intense show 'The Sinner'.
What I'm Planning: The Southwest Region ELGL 2021 Popup, along with
fellow ELGL'ers from Long Beach, Scottsdale and Goodyear AZ, and ASU!
---
Each month I start off my staff meetings with a reflection of gratitude. This month, to
celebrate International Women's Day (March 8) & Women's History Month, we began with the question: name a woman/women who made a difference in your life and/or at work. As my staff shared their stories of amazing work women, clear themes emerged. 
…these women were mentors who could identify potential and harness it in employees
…these women created employee opportunities 
…these women shared insight and exposed staff to the intricacies of decision-making
…these women were present, honest, and purposeful
…these women celebrated the accomplishments of staff
…these women were strong and focused while still being sassy, witty and enjoyable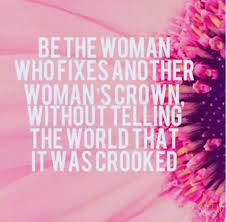 These women who made a difference in the lives of my staff ranged from coaches, teachers, mentor-turned-friend, close-knit women team members, women supervisors, and even a "work mom". And each of these role models, having got to any level in their career, were interested in seeing others succeed beyond what they had achieved.
Not only did these women not pull the ladder up behind them, but reached down and brought people up the ladder with them and showed them how to assemble the next ladder. 
Not pulling up the ladder behind you once you reach a professional milestone has been an important concept for me in my career because while I've had my share of brilliant women mentors, I've also seen plenty of professional women leaders glorify the struggle and insist others "suffer through it" as they did.
Sure, while some level of struggle may build character, I wholeheartedly reject the notion that other women who come after me have to struggle, particularly when I am in a position to help them.
In my experience, this has manifested most prominently in salary/position negotiations. Look, I am no HR guru, but I have been around in my organization long enough to know where to find the good information to help women negotiate salary. And data continues to show women are paid less money for the same work, which as a women is infuriating! In the U.S. today, women who work full time make 80 cents, on average, for every dollar that white men make. The Economic Policy Institute shows that this wage gap also varies significantly by race: Asian women earn 90 cents on the dollar, white women 81 cents, black women 65 cents, and Hispanic women only 58 cents on the dollar in comparison to white men. The wage gap also persists across education levels and occupations: Despite the hope that women's educational attainment might level the playing field in earning power, education does not appear to make a difference; women are paid less at every education level in comparison to men. The Institute for Women's Policy Research shows that women earn less than men in nearly all occupations, whether it is work predominantly performed by women or men. The wage gap has long-term compounding economic impacts over the life of a career: a typical woman who worked full time and year-round would lose out on roughly a half-million dollars over her lifetime, compared to her male counterpart.  I've seen this play out time and again with numerous colleagues, and even in a recent position where my salary offer was justified based on the thought that it would be "unfair" for my position to make more than the top paid manager, regardless of position value, required skills, my resume, or the number of hours required (you guessed it..he was male). 
One of the biggest ways women can help the next generation is to share information.
In every case where I have helped fellow women negotiate salary and professional development benefits, it was simply the act of sharing information that they were not aware of or did not have access to. I am generally curious and as I have built my professional network, I am not afraid to broach the subject of what others have negotiated as terms of their new positions. I also don't subscribe to the old adage that discussing money is taboo. Sharing this information is what makes women powerful, particularly at the bargaining table. As women in local government, I encourage us to learn about the process others went through to get their positions (hiring process, types of interview questions, etc.) and I encourage us to ask about what others were able to negotiate (salary, benefits, professional development, title, etc.) and the reasons an organization justified a particular salary and benefits package. I also encourage us to learn where salary and benefit information lives in City budgets and transparency websites.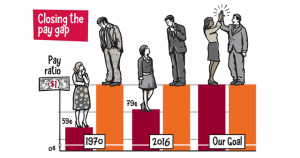 Here are a few best practices for local governments who choose to take meaningful steps toward equal pay for women (and probably no surprise, these are also best practices for employees of color who face similar structural barriers):
…Mandated EEO reporting requires information on gender and ethnicity between job classifications and levels. However, these reporting mechanisms do not require data about equal pay for equal work compared to gender and ethnicity. To be transparent and assist agencies in understanding pay equity issues, these EEO reports should also include reporting salaries by race and gender. This information should also be compared across Departments/operations performing similar work.
…Equal pay advocates posit that unfair cultural practices have evolved in the salary negotiation process to perpetuate pay inequities for women. One such practice is when employers ask potential hires about salaries earned at prior jobs during negotiations. Since women tend to earn less in nearly all occupations in comparison to men, the practice of being asked to disclose one's previous salary can compound inequalities and follow a woman over the course of her career. While California has banned private and public employers from asking about a candidate's pay history via a law that took effect in December 2017, prior pay history is widely available to governments because there are several methods of retrieving this information, particularly if the employee already works for the government organization. (Some local governments and recruiting firms willingly skirt the CA law and require candidates to disclose their current salary as a part of their application.) The next step is to stop using one's current salary as a baseline by which to increase an employee/candidate's salary, and instead determine the value of the position based on measurable factors such as necessary skills, experience, workload, and expectations related to the job/level.
…A culture of secrecy around pay is bad because it not only gives cover to discrimination, but also because it leads to poorer performance, employee dissatisfaction and lower motivation, and mistrust of management. Conversely, increasing transparency by allowing employees to discuss compensation, and providing employees with information about pay scales and pay-setting practices, increase the likelihood that employees will believe they are paid fairly, which in turn promotes employee engagement and productivity. Ways of promoting pay transparency include publishing employee salaries, benefits, and performance payments (including offers of local government management positions that for many years have been "confidential"), and creating and disclosing salary ranges or levels for jobs, including management.
…Cities that empower employees to know their worth and distinguish their value often report higher levels of loyalty, health, and productivity. Cities can partner to offer free negotiation training classes to City employees. This can be done through bargaining units, local colleges/universities, or park contract classes. Check out the AAUW programs for training you can offer to local government employees.
…A report from UC Berkeley's Haas School of Business studied the role of gender in negotiations which found that men and women alike typically stereotype women as poor negotiators. The report outlined that cultural biases privilege men in negotiations since they are more likely to display characteristics associated with masculinity, such as assertiveness, strength, and competition, that benefit them in discussions about pay. Women who act assertively and display "masculine" traits during negotiations may be viewed unfavorably by employers who perceive such qualities as too aggressive. As a result, women may be more apprehensive about the negotiation process than men and may be more likely to fall into feminine stereotype traps and settle for lower wages, compounding a vicious cycle of gender pay discrimination. Those involved in HR negotiations, salary offers, compensation audits, and similar work, along with hiring managers responsible for communicating and/or negotiating employee salaries should be appropriately trained on unconscious or implicit bias leading to these stereotypes. 
…Although career development programs help cultivate skilled talent pools, women are disproportionally left out of career-advancing opportunities in their workplaces. A 2011 Catalyst study found that 26% of women focus their energy on potential career advancement opportunities compared to 25% of men. However, men report receiving greater advancement payoffs; 21% of men advanced to senior and CEO roles while only 11% of women achieved the same levels of advancement. Like with salary negotiations, men are more likely than women to ask (and be permitted) to attend professional development training. In government agencies, training budgets are subsequently set by the bandwidth of a Department budget. This can leave sets of employees in under-funded Departments without access to training. Historically, these have been Departments that are represented by a majority of positions held by women (and people of color) like libraries, parks, and health. Conversely, Departments with larger budgets traditionally have positions dominated by men, allowing for more bandwidth for training. And in many cases, positions in male-dominated Departments come with requirements for training, certifications, or professional development continuing education units (CEUs), many times being mandatory (think engineers). These Departments regularly include budgets for these types of professional development and training. This approach further creates inequities by limiting access to opportunities for professional development and training, impacting opportunities to promote to the next level. 
…According to the report, Paid Leave in the States, the US is one of four countries in the world that have no federal law requiring paid time off for new parents. (Liberia, Papua New Guinea, and Swaziland are the other three.) Beginning with pregnancy, women often take on a greater role in the caregiving of children and other family members, contributing to the wage gap. And the lack of compensation for time to care costs women hundreds of thousands of dollars over a lifetime. Take a few years to raise young children and your next starting pay – and all the lifetime of raises based on that pay – may take a hit from which you'll never recover. For gender pay equity to move forward, it will require local governments not only to be more flexible and accommodating to new parents but change the cultural narrative that the responsibility of parenting is mostly the mothers.
Another way to support women in the workplace is to highlight their great work particularly when their work is behind the scenes.
Celebrating local government's unsung heroes and essential workers will be a central theme in ELGL's 2021 Pop-Ups, this year's regional conference offering, which I hope you will all participate in on May 21, 2021 (deets forthcoming from ELGL!). One person I will be highlighting is a talented health worker I met while reassigned to my City's Health Department to set up Long Beach's COVID-19 testing program last year. I feel we jived with each other from the start and as I've gotten to know her, I am in awe of her essential work and her compassion. Folks, let me introduce you to Gabriela Hurtado, the City of Long Beach Medical Countermeasures Coordinator, and the woman behind Long Beach's COVID testing sites and VaxLB program. Gabby began her career at the Long Beach Health Department as an intern in Public Health Emergency Management and has moved her way up to the Medical Countermeasures Coordinator. In this role, she has trained, exercised, and planned for a pandemic like COVID for years, and was prepared to transition this training into real-life implementation. At the onset of the COVID pandemic, Gabby was assigned to lead the City of Long Beach's implementation of the COVID testing locations. In this role, she led field logistics of the City's three COVID-19 testing sites in communities of color and served as a liaison to Los Angeles County for a fourth COVID testing site in central Long Beach. She thoughtfully managed testing and vaccination inventory, coordinated site operations and training and was the lead on reporting daily COVID test results. Additionally, in response to the one-in-a-lifetime global pandemic, she began a photo diary of the City's Public Health Emergency Management Team as a way to tell the story to future generations about what the public health worker went through during the pandemic. She shares her team's experience on social media, including information on key facts on COVID testing and vaccinations, making this information accessible to the community. Gabby's work was recently hailed in a New York Times article as 'a model for vaccine rollout' which was built on the success of COVID testing sites. This was all being done while she attending Emory University's Master's Program in Public Health, which she eventually had to put on hold to handle the extended working hours the COVID response required.
Gabby is a collaborator, community advocate, and essential worker.  She does her work with such empathy and gratitude and I am proud to call her a new-found friend and colleague. This month, and every month, be a Gabby. And celebrate your Gabby's – they earn and deserve to have their chance up the ladder.