CivStart Demo Day & Innovation Summit
1:00pm - 6:30pm
National Association of Counties Conference Center
660 N. Capitol St NW, Washington, DC 20003
---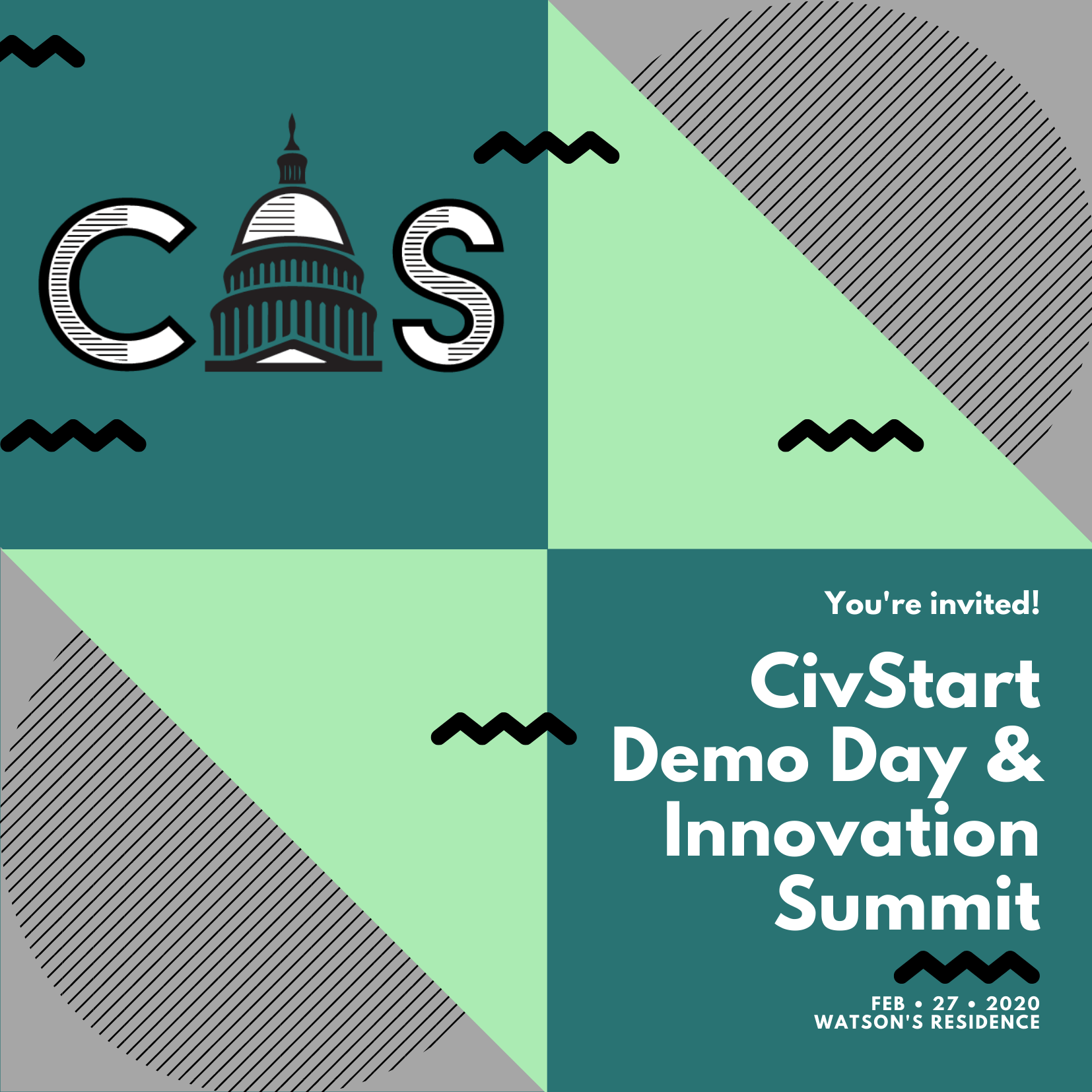 Thursday, February 27, 1:00-6:30pm
National Association of Counties Conference Center
660 N. Capitol St NW, Washington, DC 20003
CivStart's Demo Day and Innovation Summit will bring together leaders from the public and private sectors to discuss our government's most critical needs and showcase new technologies aimed at improving our communities. 
The event is for public sector officials. Private-sector attendees are invite-only and must contact [email protected].
The event is designed to make critical connections, foster eye-opening conversations, and show off intriguing demos focused on the next generation innovative technologies and solutions.
The day will feature:
Fireside chats with  government decision-makers and subject matter experts;

Demonstrations from CivStart's 2019 Cohort of innovative startup solutions focused on affordable housing, transportation and mobility, meaningful citizen engagement and more;

Discussions on efforts around inclusive innovation and the future of govtech. 
Contact
If you have any questions, please contact [email protected]