ELGL Book Club: "Power to the Public"
---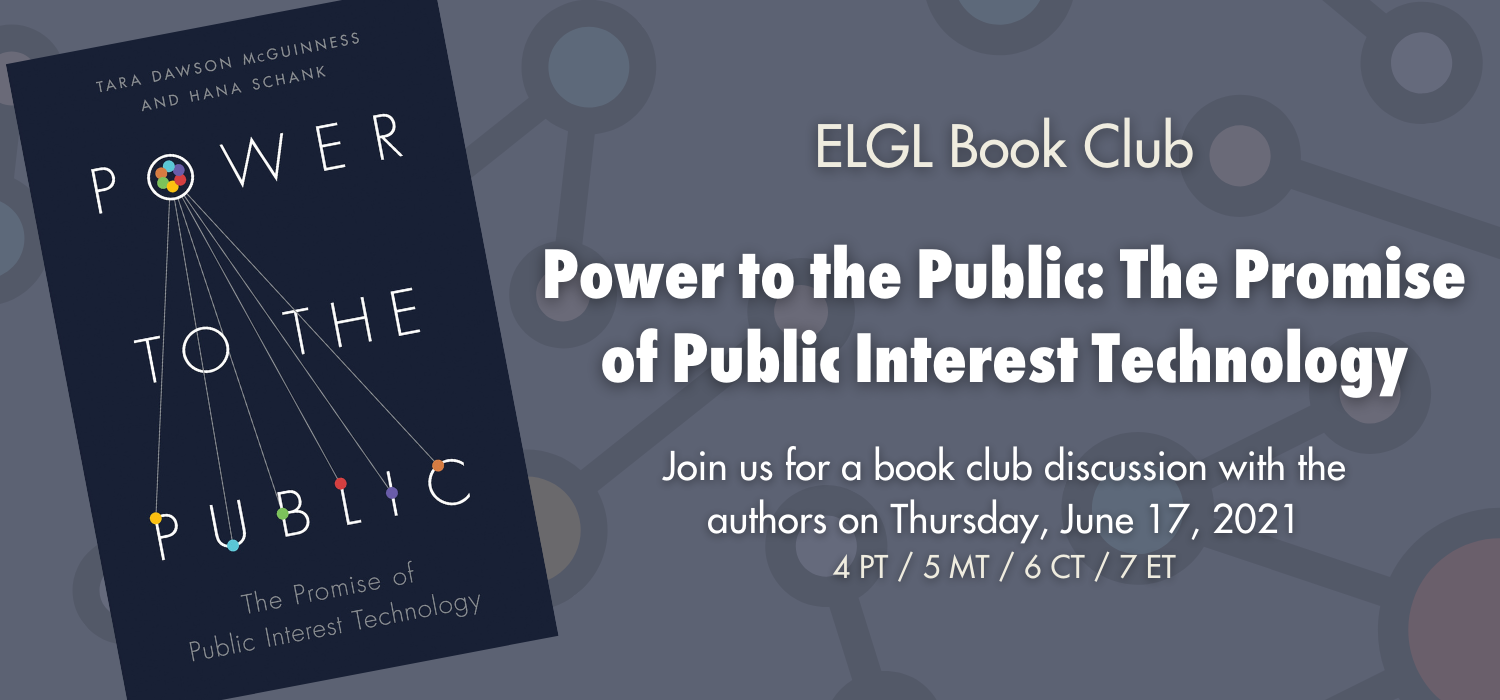 Join us for an interactive discussion with authors Tara Dawson McGuinness and Hana Schank about their new book Power to the Public: The Promise of Public Interest Technology.
A powerful new blueprint for how governments and nonprofits can harness the power of digital technology to help solve the most serious problems of the twenty-first century.

– Princeton University Press
June 17, 2021
4:00PM PT / 7:00PM ET
Spread the local gov love and support your local library by borrowing the book! Alternately:
Buy a copy of the book from a local seller
As the speed and complexity of the world increases, governments and nonprofit organizations need new ways to effectively tackle the critical challenges of our time—from pandemics and global warming to social media warfare. In Power to the Public, Tara Dawson McGuinness and Hana Schank describe a revolutionary new approach—public interest technology—that has the potential to transform the way governments and nonprofits around the world solve problems. Through inspiring stories about successful projects ranging from a texting service for teenagers in crisis to a streamlined foster care system, the authors show how public interest technology can make the delivery of services to the public more effective and efficient.
At its heart, public interest technology means putting users at the center of the policymaking process, using data and metrics in a smart way, and running small experiments and pilot programs before scaling up. And while this approach may well involve the innovative use of digital technology, technology alone is no panacea—and some of the best solutions may even be decidedly low-tech.
Clear-eyed yet profoundly optimistic, Power to the Public presents a powerful blueprint for how government and nonprofits can help solve society's most serious problems.