#ELGLInspire at University of Texas – Rio Grand Valley
12:00pm - 3:30pm
UTRGV McAllen Teaching Site
1800 S. Main Street, Suite 1100, McAllen, Texas 78503
Add to calendar 2020-04-17 12:00:00 2020-04-17 15:30:00 America/Los_Angeles #ELGLInspire at University of Texas - Rio Grand Valley Learn about a local government career with a city, county, or district at this free lunch and learn event on the University of Texas - Rio Grand Valley campus! Presented in partnership with TCMA and GFOAT.

---

Event Agenda

12:00 12:15

Quick Fire Presentations

Short, lively presentations from local government practitioners about city and county work.

1:15:

Small Group Conversations

Visit with the local government leaders and learn more about their career paths.

2:15:

What's Next? Panel

Learn from a panel of speakers about finding a local government job, internship, or graduate degree

3:30: 1800 S. Main Street, Suite 1100, McAllen, Texas 78503
---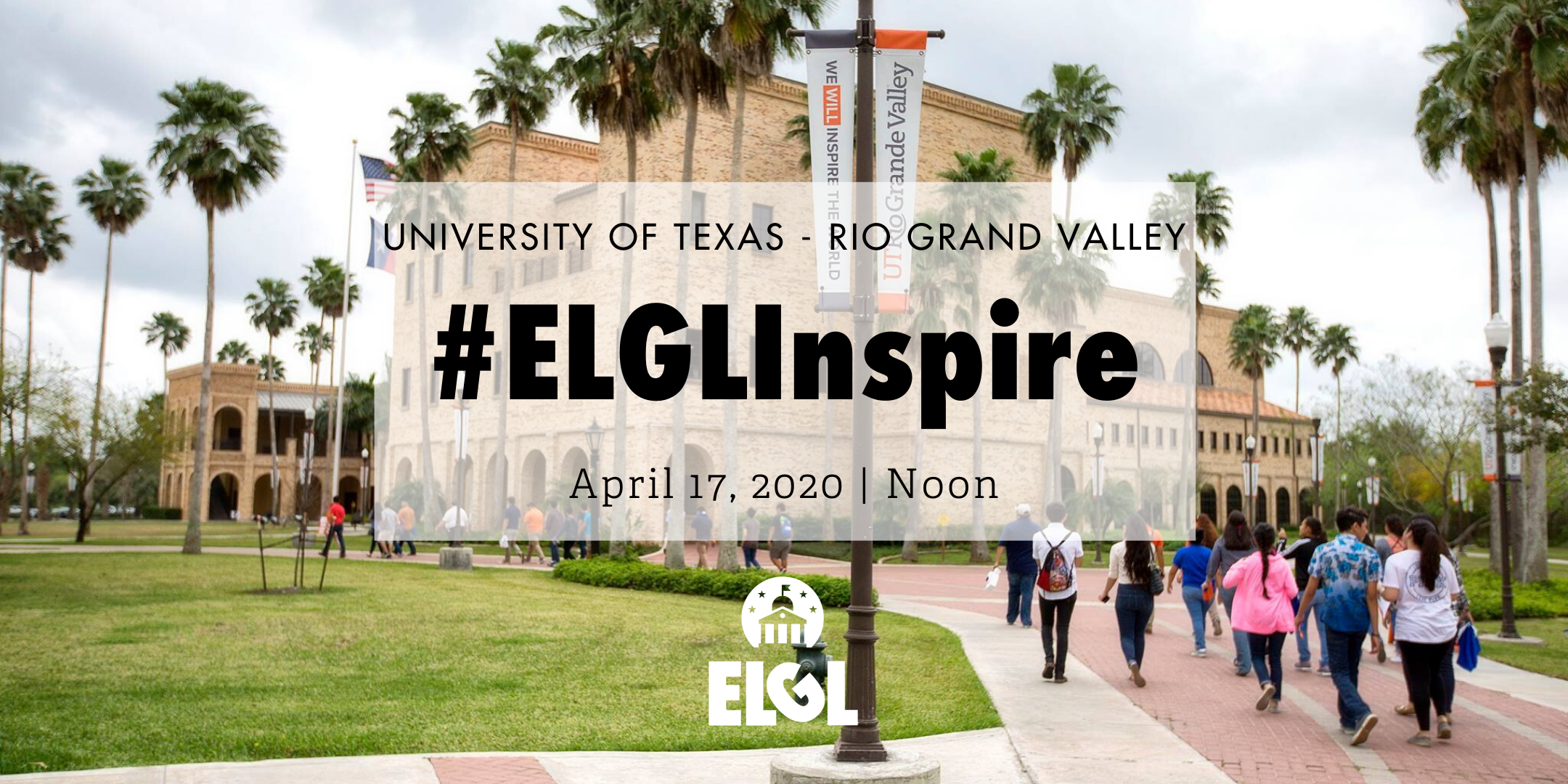 Learn about a local government career with a city, county, or district at this free lunch and learn event on the University of Texas – Rio Grand Valley campus! Presented in partnership with TCMA and GFOAT.
---
Event Agenda
12:00
12:15
Quick Fire Presentations

Short, lively presentations from local government practitioners about city and county work.
1:15:
Small Group Conversations

Visit with the local government leaders and learn more about their career paths.
2:15:
What's Next? Panel

Learn from a panel of speakers about finding a local government job, internship, or graduate degree
3:30: