Webinar: Bringing Personas and Plain Language to Government
---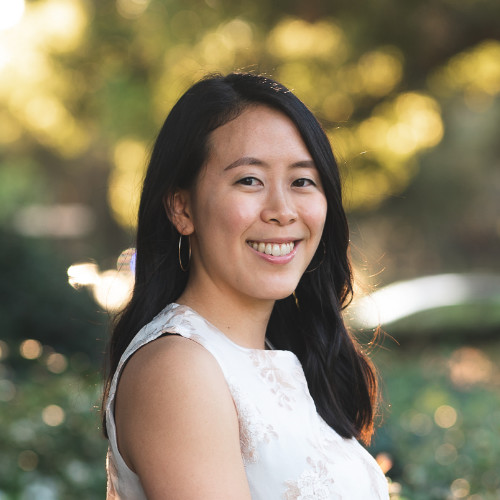 This event is produced in partnership with the Montgomery County, MD Office of Innovation. Attend these events for free, or stay tuned for future GovLove episodes featuring the webinar guests!
---
Thursday, July 8, 2021
9:00PT/NoonET
---
Join MBTA UX designer Anna Chung for a Celebrity Interview hosted by Michael Baskin, on behalf of the Montgomery County MD's Open Innovation initiative.
We'll be asking her about service design in local government, using technology for social good, community organizing, and public transportation.
Come connect on purpose in community – invite a friend now.
Agenda:
Impromptu Connecting and Norm Setting
Celebrity Interviews Part 1
1,2,4,All 'breakout' reflections
Celebrity Interview Part 2
Feedback
About Anna:
Anna is a UX designer and community organizer who believes in using technology for social good. She was born and raised in southeast Michigan, but most recently, she has been in Boston and DC working in civic media and public interest design spaces. In her down time, she loves trying new spices, expanding her record collection, and taking walks around the city.
Currently, she is a UX designer at MBTA, Boston's public transit agency. In this role, she is designing tools to support better work experiences for the operators who keep the trains and buses running in Boston.
Previously, she's worked as a designer for both federal and local government agencies (including Montgomery County!) to improve how critical services are managed and delivered. At Montgomery County, she led the first service design collaboration with the MC311 team to identify the pain points of 311 service delivery and help residents easily find the services they need through plain language.
This event is delivered in partnership with Open Innovation by Montgomery County MD and ELGL, the Engaging Local Government Leaders network (ELGL engages the brightest minds in local government)