Webinar: Centering People in Government Innovation
---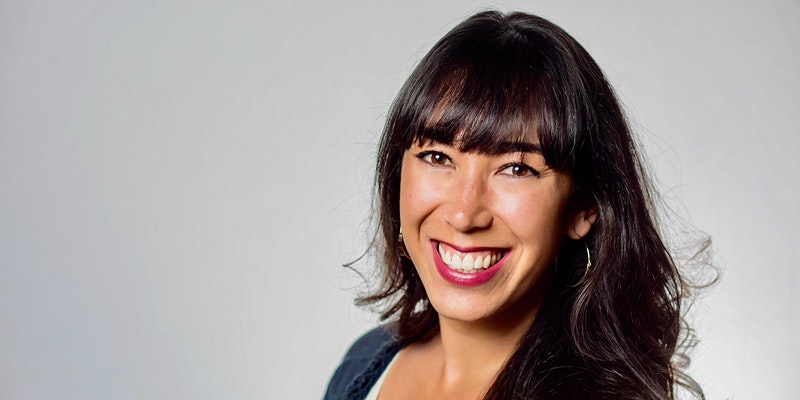 This event is produced in partnership with the Montgomery County, MD Office of Innovation. Attend these events for free, or stay tuned for future GovLove episodes featuring the webinar guests!
---
Thursday, July 15, 2021
9:00PT/NoonET
---
Join Deputy Director for the Innovation Team in the Los Angeles Mayor's Office Jen Tolentino for a Celebrity Interview hosted by Michael Baskin, on behalf of the Montgomery County MD's Open Innovation initiative.
We'll be asking her about innovation, data-science, and people-centered design. Plus your questions and reflections in a fully immersive liberating structures event.
Come connect on purpose in community – invite a friend now.
Agenda:
Impromptu Connecting and Norm Setting
Celebrity Interviews Part 1
1,2,4,All 'breakout' reflections
Celebrity Interview Part 2
Feedback
About Jen:
Jen Tolentino currently serves as the Deputy Director for the Innovation Team (i-team), in the Los Angeles Mayor's Office. The i-team uses its core expertise in data science, people-centered design, and project management to strategize how the City of Los Angeles can continue to provide the best user-experience for our residents.
Previously, Jen was the Vice President of Impact and Innovation at Rock the Vote, a national nonprofit focused on building the political power of young people. She leads the organization's engagement in election administration, voting rights, and technology policy by identifying opportunities to increase access for young voters across the country through policy, innovation, and partnerships. Jen also led the national government outreach for the Voting Information Project at the Pew Charitable Trusts, one of the largest open data projects in the country, and a partnership of Pew, Google and states to make voting information more accessible.
Jen is a native Angeleno, receiving her BA in English from UC Riverside, and her MPP from UCLA's Luskin School of Public Affairs.
As the Deputy Director of the i-team, Jen manages the multidisciplinary team to generate and accelerate bold ideas; setting priorities, providing support and coaching, and ensuring goals are achieved and equity is centered throughout the work.
This event is delivered in partnership with Open Innovation by Montgomery County MD and ELGL, the Engaging Local Government Leaders network (ELGL engages the brightest minds in local government)