What You Need to Know About Accessible Government Websites and Digital Services
---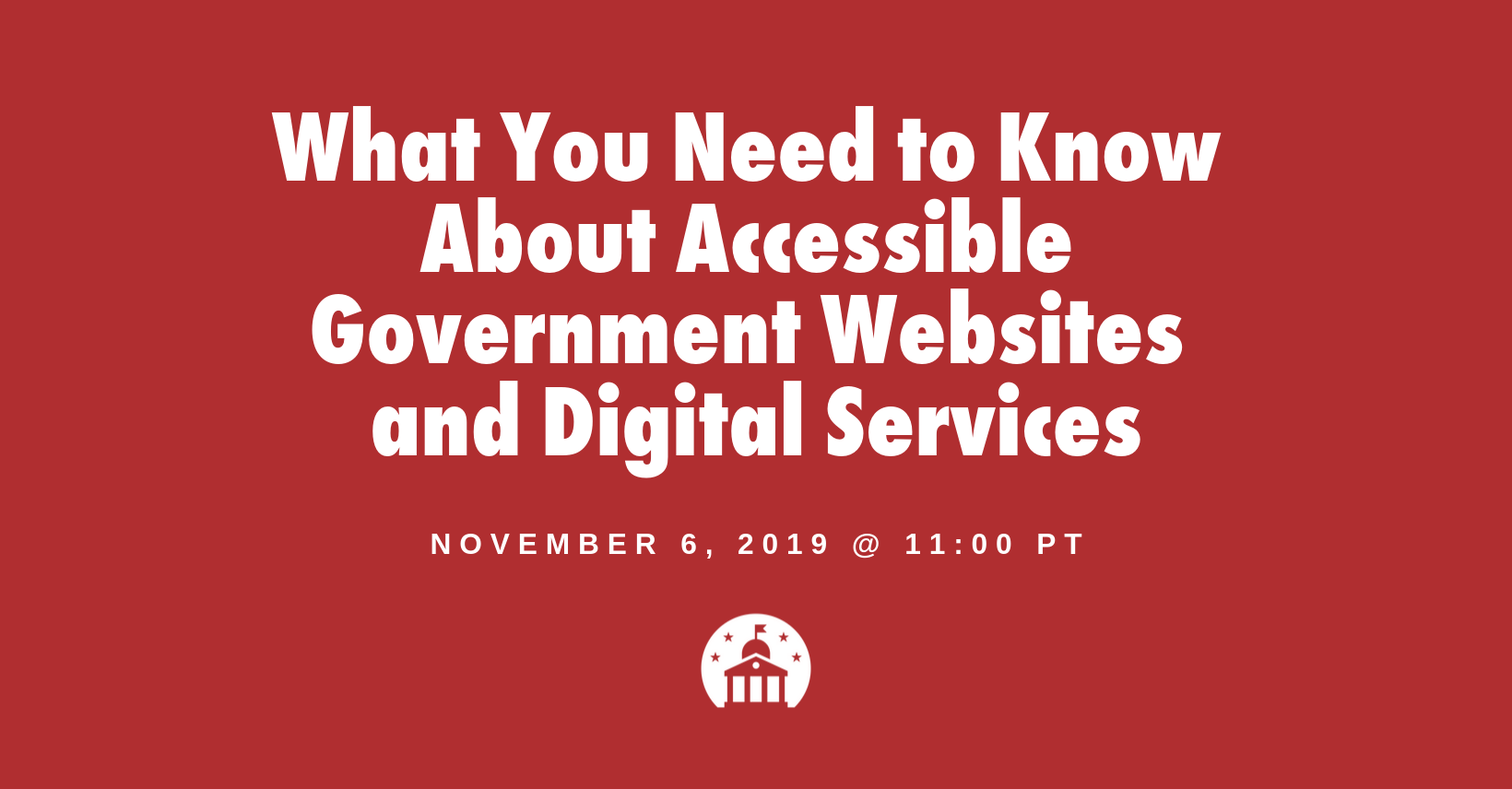 Learn how to make your local government website and digital services accessible for all populations. Matt DiCianni from Ancel Glink will share the legal case for making yoru website and digital services accessible, and then Luke Fretwell, CEO of ProudCity, will walk you through best practices for new digital tools, as well as assessments for existing websites and digital services.
About Luke:
Luke Fretwell is co-founder and chief executive officer of ProudCity. He is the founder of the civic innovation and technology blog GovFresh. He advises civic leaders and businesses on how to best leverage digital strategies to create more effective, collaborative governments. He has written about government IT for Federal Computer Week,NextGov, FedScoop, StateScoop and FierceGovernment, and has been referenced by the Washington Post and Fast Company on civic technology issues. He has worked with a number of government-focused companies and media, including CivicActions, NuCivic and FedScoop/StateScoop and has been involved in broad-focused community efforts, such as GovPress, CityCamp, CivicMeet, Agile Government Leadership and Open Source for America. He graduated from George Mason University with degrees in Government & Politics and International Relations.
About Matt:
Matt focuses his practice on local government and employment law matters. He counsels clients on compliance with the Freedom of Information Act, ethics, managing employees, and complying with changing laws governing the use of technology, among other matters. He regularly attends local government board meetings on behalf of the firm's government clients. He is also a weekly contributor to the firm's employment law blog, The Workplace Report. Matt graduated from the University of Notre Dame Law School and did his undergraduate work at the University of Illinois, where he graduated with honors. Prior to his legal career, Matt taught English in Korea and Honduras. He is an avid sports fan and loves to read about history.