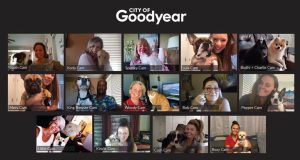 Events
We foster authentic, meaningful connections with our members and local government employees across the country.
Calendar & Event Details

Throughout the year and across the country, ELGL hosts frequent events to benefit our members.  From our signature annual conference to our friendly supper clubs, ELGL offers something for everyone.  What makes our events unique is that they are organized and implemented by our members who are working in local government so you can be sure that the topics will be relevant and presented by the brightest minds.Want to host an ELGL event in your area?  Get in touch with us!
Featured Events & Activities