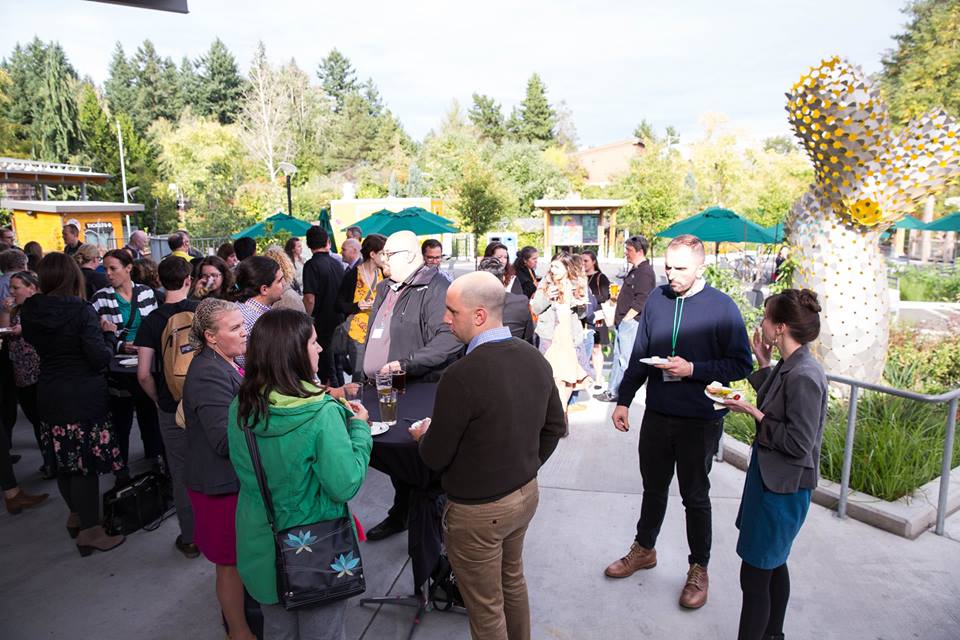 Right NOW with Kent Wyatt, ELGL Co-Founder
What I Am Reading: The Fish Market: Inside the Big-Money Battle for the Ocean and Your Dinner Plate. (Spoiler: McDonald's Filet of Fish isn't that bad.)
What I Am Watching: Southern Charm (Charleston)
What I Am Thinking: The Indy 500 has become irrelevant.
What I Am Listening To: Dave Matthews Band (don't hate)
What I Am Doing: Spending the weekend with Randy Ealy, Willamette University's greatest basketball player ever.
What I Am Playing: KinderPerfect
---
I have applied for and interviewed for a handful of jobs in the last 12 months. I have also assisted a number of people, during this time, who were applying for mid-level and upper-level management positions.
In today's Buzz, I will share what I have learned. I have tried to be as specific without revealing any names.
There is no one-stop shopping for local government jobs. The remodeled ELGL Job Board remains the most comprehensive job board. with the latest jobs in local government management, civic technology, and non-profits. ELGL all-in members populate the job board which accounts for the wide range of opportunities. The ELGL Jobs Facebook group lists even more jobs and has become the fastest growing ELGL social media platform.
Beyond the ELGL board, the usual suspects remain. Government Jobs, GovHR USA, Indeed, Novak Consulting Group, USA Jobs (federal jobs), and state municipal associations like the League of Wisconsin Municipalities. If you are looking for jobs in the Northwest, bookmark the League of Oregon Cities, Mac's List and Washington State Careers.
Code for America and CivicMakers are newer players to the scene. (Note: Newer is a relative term in government. These groups have been around for awhile.) Sign up for their email announcements.
Follow the EconDev Today Twitter account. They tweet job listings ranging from Economic Development Analyst to Executive Director. Visit GFOA Jobs for current finance job postings.
Word of mouth is crucial for jobs outside local government but inside the local government arena. Most local governments jobs are posted on the website of the city or county that is hiring. This does not hold true for jobs with companies working in the local government arena.
I am a finalist for a job that was not posted on the aforementioned websites. The job opportunity was spread by word-of-mouth. This is why you should let your closest professionals know when you are looking for a new job. They will look after you and keep you in the know about less publicized job opportunities.
LinkedIn is back! In the last few months, I have noticed an increase of job announcements on LinkedIn. More specifically, employees are posting about job opportunities at their current employer. This is more impactful than the hiring agency pushing out the notification via their website and social media. Why? Because I give extra points to a job opening when current employees are spreading the word about the opportunity.


I deduce a couple of things when this happens.
There is not a strong internal candidate.
Current employees enjoy working there and are willing to sacrifice their credibility by encouraging colleagues to join them. Think about it — would you subject your LinkedIn contacts to a job in your organization if you knew it wasn't a good situation?
Failure is a given. I wrote a couple of months ago about embracing rejection during the job search. Easier said than done. But, you must promise that you will not let your history dictate your future. Let the human resources department eliminate you as a candidate. Do not eliminate yourself.
Human resource departments are all over the place in screening applications. What you consider ten years of management experience might not be what human resources considers as ten years. This goes both ways which is why you should not eliminate yourself from a job opportunity.


You will apply for a job and never hear back from the hiring agency. This is not your problem. This is local government's problem. Cities and counties talk about valuing their community members and staff members. They don't talk enough about valuing job applicants.
This article will not change that, but if you are a city manager or department head ask your HR department – are we communicating with the applicant pool? Are we interviewing candidates and then notifying them by a form email that they will not be offered the job? Are we notifying applicants about the next steps in the process within two week of the closing date?
If you are not involved in hiring decisions, bookmark this article for when you do become involved in hiring. We need more people who look behind years of experience and more into the talent and potential of a candidate.
Good organizations ask good interview questions. Recently a local government in Oregon, who was hiring for a mid-level budgeting position, interviewed job candidates by asking seven questions. None of the questions asked about technical skills or knowledge of some obscure budgeting software.  They aknew this information from the candidate's cover letter, resume, and supplement questions. During the interview, they asked questions like, "how well do you work in groups?" and "what is your leadership style?" This is how you begin hiring for talent. Teaching an employee about a software program is a lot easier than teaching a technically skilled person how to get along with others.
Being qualified for a job doesn't necessarily result in an interview. The City of Portland, Oregon employs a two-step process. Candidates who pass the initial screening receive this email.
Step one: We have reviewed your application for Strategic Communications Manager and are pleased to inform you that your name has been placed on the list of applicants the bureau can consider to fill this position. You will be contacted directly by the bureau if you are invited to participate in the hiring process.
After an additional review is completed, candidates will receive one of the following emails.
Step Two: We have reviewed your application for the Strategic Communications Manager position in the OMF-Office of Chief Administrative Officer and would like to invite you for an interview.
OR
Thank you for your interest in the Management Analyst, Principal position in the OMF-Office of Chief Administrative Officer. We have reviewed applications and identified the candidates who best match our needs to move forward in the selection process. We regret to inform you that you are not among the candidates invited to interview for the position at this time.
Governments ask a wide range of supplemental questions. Be prepared to write concisely when completing supplemental questions. If you are given a 500-word limit, do not write a 498-word response. Brandi Leos, City of Tigard, Oregon, notes that on the other hand one or two sentence is not sufficient. I have seen an applicant respond to a supplemental question by just including a web link. This is also not sufficient.
Some hiring agencies use supplemental questions to judge general writing ability, while other agencies use your response to judge technical knowledge. Either way, at least two people should review and edit your responses. Your professional network should include a good editor. If it doesn't let me know and ELGL will connect you with our superstar editors.
I have collected a number of supplemental questions used by local government. Here are a few examples.
Describe your experience with coordinating, developing, and implementing special projects and programs in the areas of transportation, engineering, planning, economic development.
Describe your experience with representing your employer at local, regional and statewide meetings or serving on an agency committee.
Describe your experience preparing public information for a public agency, including news releases, newsletter articles, brochures and talking points for elected officials.
Explain your writing experience as it relates to effective communications with customers, the public or the media.
I've included more examples in this Google Doc. Help build the document by adding supplemental questions that you have encountered either while applying for a job or being used in your organization.
So you made it to the interview….. You should walk into an interview with a written list of ten accomplishments. The list should be specific. The list should represent your various professional experience. The list should also highlight volunteer work related to the profession.
A few items on my top ten list:
co-founded the Engaging Local Government Leaders in 2011,
served as the liaison to the Task Force for the Homeless which recommended 15 actions to the City Council,
appointed to a three-year term on the Clackamas County budget committee,
developed recommendations for the Virginia General Assembly to address nutrient management, biosolids, and drinking water systems.
Similar to the supplemental questions, I've created a Google Doc that you can add examples of interview questions.
A few more things….
Social media is your friend – when you are applying for a job, "like" and "follow" the Facebook page and Twitter feed of that organization. It shows you are interested in the organization. I have served on an interview panel where this decided which of the two finalists was offered the position. The little things matter when there is more than one top candidate.
Before interviewing for a local government position, attend a council or board meeting at the hiring agency. Other candidates are not doing this. It will set you apart, and you will have more context to use for the interview.
Don't take "no" for an answer. If you interview for a job, a form letter should not have the last word. Contact the HR department for feedback on your interview. Find out why you didn't get the position. Yes, some HR departments will provide an unhelpful response; however, you will benefit from those HR departments that provide helpful feedback.
You've received a job offer! Congrats but don't accept the initial salary offer. Ask for at least a five percent increase. You are in the best negotiating position before you accept a job offer.
Curious about the best time to interview? Read Daniel Pink's book, "When: The Scientific Secrets of Perfect Timing."
ELGL member Tim Gomez adds the importance of reflecting on survivorship bias which is the logical error of concentrating on the people or things that made it past some selection process and overlooking those that did not, typically because of their lack of visibility.
You will be an internal candidate at some point in your career. Follow this advice from Phil Smith Hanes, Ellis County, KS County Administrator.
Stay tuned…. I will comments and advice from ELGL members for the next few days. Join the conversation by commenting on the article or tweeting your thoughts. ELGL members can continue the ongoing conversation in our members-only Facebook group.