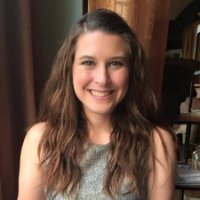 What was your local government moment? What keeps you in local government? Who have been the influences in your career? We take a deep dive into these questions by asking you (the practitioner) to tell your local government story. You can sign up to participate in the bi-monthly feature at Finding Local Government. Thanks to Matt Wojnowski, City of Altus, OK, for developing and coordinating the feature.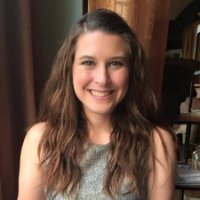 By Cassie Tucker (LinkedIn and Online), City of Southlake, TX
My journey to local government was anything but a direct path. As a young person I was haunted by the question, "What are you going to be when you grow up?" My teachers badgered me for a "five-year" plan. My head spun. I brainstormed. I researched. I talked to "grown-ups" who were already in their careers.  And finally, I decided. I was going to get an education degree and be an elementary school teacher for the rest of my life.
Well, as you can guess, that is not what happened.
And I'm really glad it didn't….
So, here's what happened:
When I was registering for my freshman year of college at University of Wisconsin, La Crosse, my advisor asked me the question dreaded by all lost young souls: "What's your major going to be?"
Doubting my choice of "education" as a major, I took a moment and finally replied with a question: "What major doesn't require calculus? (At the time, math and I were not on speaking terms). She took her list of possible options, put a big "X" through half of them and returned the list. I scanned it.
Communications. That sounds interesting and could be useful.
Perfect.
I'll do that.
After 2 years of school, I decided to take a year off and I committed a year to volunteering with AmeriCorps NCCC. My experience with NCCC led me to Texas and I transferred to University of North Texas (UNT).
Once again, my advisor asked me, "What's your major going to be?"
Again, I took a moment and asked a question: "Considering the credits I'm able to transfer, what major could I complete in the least amount of time?" (It was the height of the recession, and I was already thinking I might do a master's degree and I certainly didn't want to be in school forever…).
She replied, "General Studies," explaining that I would complete three robust minors and that would be my degree.
Fantastic! Communications, Counseling and Non-profit Management –three things I'm passionate about. That's it, I'll do that!
I finished my degree on schedule and was on a hunt for a master's program. Having done emergency response with AmeriCorps and coursework in non-profit management, I was intrigued by UNT's MPA program. But, I had also heard good things about the higher education program. So, I set up meetings with both department chairs.
The chair for the higher education program told me some great things about the program. I considered them and then went and met with Dr. Bland (chair of the UNT MPA program).
After 30 minutes talking to Dr. Bland, he said, "based on your transcript, test scores, and resume, we can admit you to the program and if you fill out some paperwork, you can start right away!" We were days away from the summer semester starting… and I really wasn't anticipating starting until the fall.
Again, I took a moment. Great program, dedicated staff, interesting courses…
I filled out the paperwork right there.
Although, I did ask if I could defer acceptance until the fall. He said that would be fine, and welcomed me to the program.
I went into the program expecting to follow the emergency management or non-profit path, but again, my path was steered in a different direction.
It turns out I really enjoyed the core courses that focused on local government. The more I learned, the more I could see myself working for a city. I realized working for a city would encompass all of my passions and education. In my current role as the Assistant to the Director for Community Services at the City of Southlake, I've put my degrees and experience to use.
Communication has come in handy for all of those reports, memos, and for working as a part of a team. My counseling classes taught me new perspectives and how to listen, and the best thing I took out of my non-profit courses was grant management. And, my MPA gave me invaluable skills, although it did require I take a bit of math (turns out I actually don't mind statistics!).
So in the end, here are three revelations along my path to local government:
I'm so glad I didn't stick to my five year plan.
My world view at 18 was fairly limited (shocking!) and I didn't even know local government was a career option. It would have been impossible for me to have a five year plan leading to an MPA because I didn't know what an MPA was.
Advisors and mentors really do make a difference.
Dr. Bland was so eager to engage me in the program, I couldn't walk away! I knew I would learn from top professors and walk out with a defined skill set. While it may seem that I gave a lot of weight to my advisor's recommendations, with each recommendation, I carefully considered the options knowing that whichever path I chose I would pursue it passionately and learn.
It is good to plan for the future, but anticipate—and be open—to curveballs.
You never know when a curveball will lead you to exactly where you want to be.
Full disclosure: I've still never taken calculus.