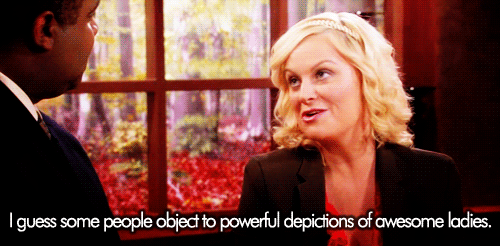 [vc_row][vc_column][vc_column_text]
What was your local government moment? What keeps you in local government? Who have been the influences in your career? We take a deep dive into these questions by asking you (the practitioner) to tell your local government story. You can sign up to participate in the bi-monthly feature at Finding Local Government. Thanks to Matt Wojnowski, City of Altus, OK, for developing and coordinating the feature.
By: Jill McMahon, Executive Assistant/ PIO at City of Pismo Beach, CA
[/vc_column_text][vc_separator color="red" style="shadow" border_width="3″][vc_column_text]
From the moment I was 4 years old I knew there was something special about the American flag. My passion for America was surprising to everyone around me because I was a young Canadian, living in the blistering-cold Rocky Mountain range of Canada.
At the age of 14, I had the opportunity to move to Florida and, though I hadn't a clue about American geography, I was so excited because I knew it was warm and somewhere in America. Never having learned a thing about American government or history I threw myself into an advanced placement American History class. I found American history to be rich in unique culture and one-of-a-kind opportunities. I was passionate about the democratic processes tso I joined student government and was elected President of my sophomore class. I was hooked, and while at a national debate tournament at Harvard University, I decided I wanted a career in government. Due to nationality restrictions on running for President of the United States, I set my sights on becoming a U.S Senator.
I followed my passion and graduated with Bachelor's in Political Science. Like many of us in college we flounder looking for our path in life. I began interning for a gubernatorial political campaign in Florida. For months, I worked tirelessly. I tried to prove myself and I wanted the candidate to win, after all, that would mean I had a job right out of college in the field I was so passionate about. The reality of campaigning set in. The campaign was tough. It was long hours and someone had to lose. Election Day came and let's just say, it was back to the drawing board.
Working in DC
I made connections in Washington D.C. and as it turned out a political newspaper, The Politico, was about to open shop. I contacted the founder and begged to be included in this startup. He accepted and I packed up everything and moved to D.C. I got to see the dirty side of politics, Federal politics. Every day new stories hit the fan. It was fast, it was fun, but it was also expensive, exhausting, and disheartening. My dreams of becoming a Senator unraveled like a ball of yarn rolling down a grassy hill as I watched the political chaos from a reporter's perspective. I didn't quite feel like I was making the difference I longed to make in the world.
Teaching Civics
I moved back to Florida and got my Master's in Social Science Education. Government employment was difficult as I was not a citizen of America, so I thought "Maybe I will teach government." I set my heart on teaching youth the importance of being involved in civics. As it turns out, social science is slowly being phased out of school systems in an effort to focus more on math and science. So, once again, I pulled out the drawing board.
Off to Japan
Citizenship in hand, and military orders that took my family to Japan, I applied with the Department of Defense in Okinawa. I wanted to work with the military and military families preparing for deployment and separation. I was finally "in." It was great experience, but I still didn't have the opportunity to see the difference I was making in the world. Two years later, military orders moved me back to the U.S. where I landed a position in Cruise Missiles, an annex of the Nuclear Weapons. I got the experience working with engineers on an array of different military systems and training. Again, something was still missing.
I took this experience and transferred to a VA hospital in Oklahoma City. Here I felt the reward of giving back to those who sacrificed so much for our county. That came to an abrupt end when I was quickly uprooted and decided to move to California. Let the career hunt begin. What I was really looking for was the palpable democracy our civic books teach about. I was looking to make a difference every day.
Finding Local Government
At the time I was filling my commute time with countless episodes of inspirational TED talks and I stumbled upon "Why Mayors Should Rule the World," by Benjamin Barber. I found what I was looking for…Local Government.
Having experienced campaigning and politics I knew that did not want to pursue an elected local government position. I wanted an opportunity to get involved locally. Low and behold, the City of Paso Robles had an opening, though it was a 116 mile round-trip, I had my opportunity. My daily commute took me past the City of Pismo Beach and every time I passed by I thought "what do I have to do to work there?" Six months later an executive assistant position opened in the City Manager's Office and it was a perfect fit, with a daily panoramic view of the American flag against a backdrop of the glistening Pacific Ocean, I found my career heaven!
From the moment I got involved in local government I haven't looked back. I get excited every time I am able to deliver solutions, open the doors of engagement with residents, and make a difference in someone's day. It is through local government that I see the differences I make in the community, I experience the democracy I longed for and I feel I make the community, thus the world I live in, a better place. I'm looking forward to a long career in local government and who knows maybe one day I'll come full-circle and run for political office.
[/vc_column_text][vc_separator color="red" style="shadow" border_width="3″][vc_column_text]
Previously:
[/vc_column_text][/vc_column][/vc_row]