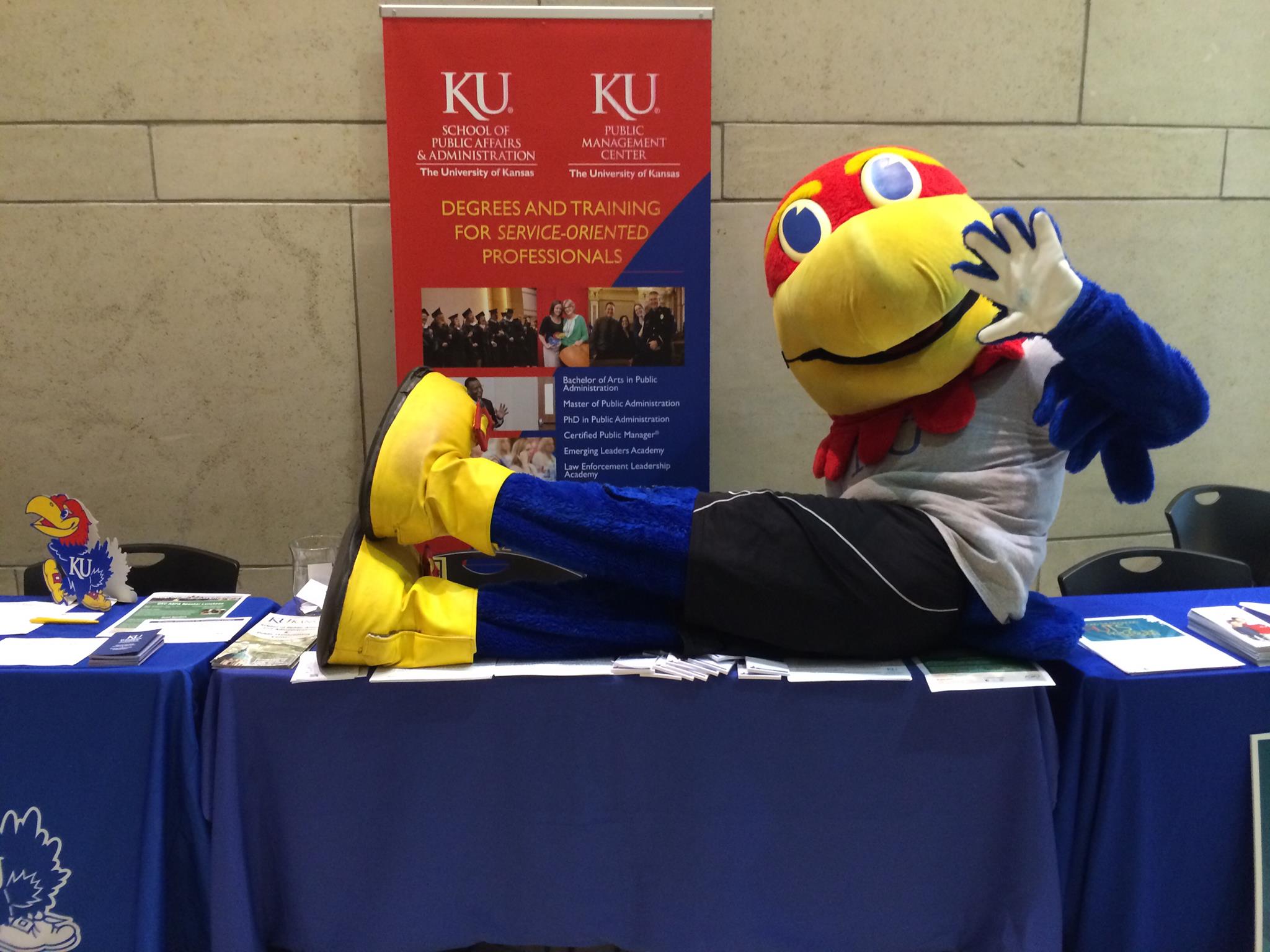 What was your local government moment? What keeps you in local government? Who have been the influences in your career? We are taking a deep dive into these questions by asking you (the practitioner) to tell your local government story. You can sign up to participate in the bi-monthly feature at Finding Local Government. Matt Wojnowski, who developed the feature, leads us off by writing by his career journey.
By Matt Wojnowski, City of Altus, OK, Assistant City Manager – Twitter
For most of my life and throughout high school, I wanted to be an engineer, just like my dad. It wasn't until I enrolled in a CAD class during my freshman year at Oklahoma University that I realized this might not be the right career choice for me.
In reconsidering my career choice, I tried a number of other fields. I had a number of false starts. I started down several paths (actuary science, computer science, and international studies to name a few) by taking a college course or two, and then realizing it wasn't a match for my interests.
I also considered a career in emergency management. I had always enjoyed planning ahead and preparing for the future. To follow up on my interest, I met with a university's emergency manager. I went so far as attending an Emergency Management program for a week at another university. This journey was a step in the right direction, but not the right fit. So, I withdrew from the program and regrouped yet again.
Life After Undergraduate
I graduated from Brigham Young University with a Bachelor of Arts, before doing so I knew I needed to figure out my next step. My father had counseled me that to be marketable I needed a Master's degree. I was fine with pursing a Master's degree but I didn't want to travel down the common path of pursuing an MBA. In my mind, MBA's are a 'dime a dozen' and are focused on those headed for a private sector career where profits trump service. So I shunned any thought of an MBA to pursue a Master of Public Administration (MPA).
An MPA would perfect for me – a focus on service and administration.  I figured an MPA degree would provide the necessary experience for managing governments, hospitals, state agencies, or non-profits. My decision to pursue an MPA coincided with a time when I was immersed in playing Sim City 2000. Through Sim City 2000, I learned life's most important lesson — city managers, not mayors, are responsible for the daily operations of a city. I also learned that local government is an interesting line of work.
An MPA…But Where?
Once I decided on pursuing an MPA degree, the next question was, "where?" I researched numerous MPA programs paying special attention to each program's focus and where they ranked among other MPA programs. I applied to a half dozen programs, with my top choice being Kansas University. KU is a highly regarded program with a laser-like focus on city management. Their "superpower" alumni network was another big sell.
The waiting game was next. I was in Santiago, Dominican Republic on a semester abroad finishing up my get-out-of-there-as-fast-as-you-can degree in Spanish. I called home weekly to have my parents check the mail. Finally, on one of my calls home, I received the news — I was admitted to the KU MPA program.
Rock Chalk….Jayhawk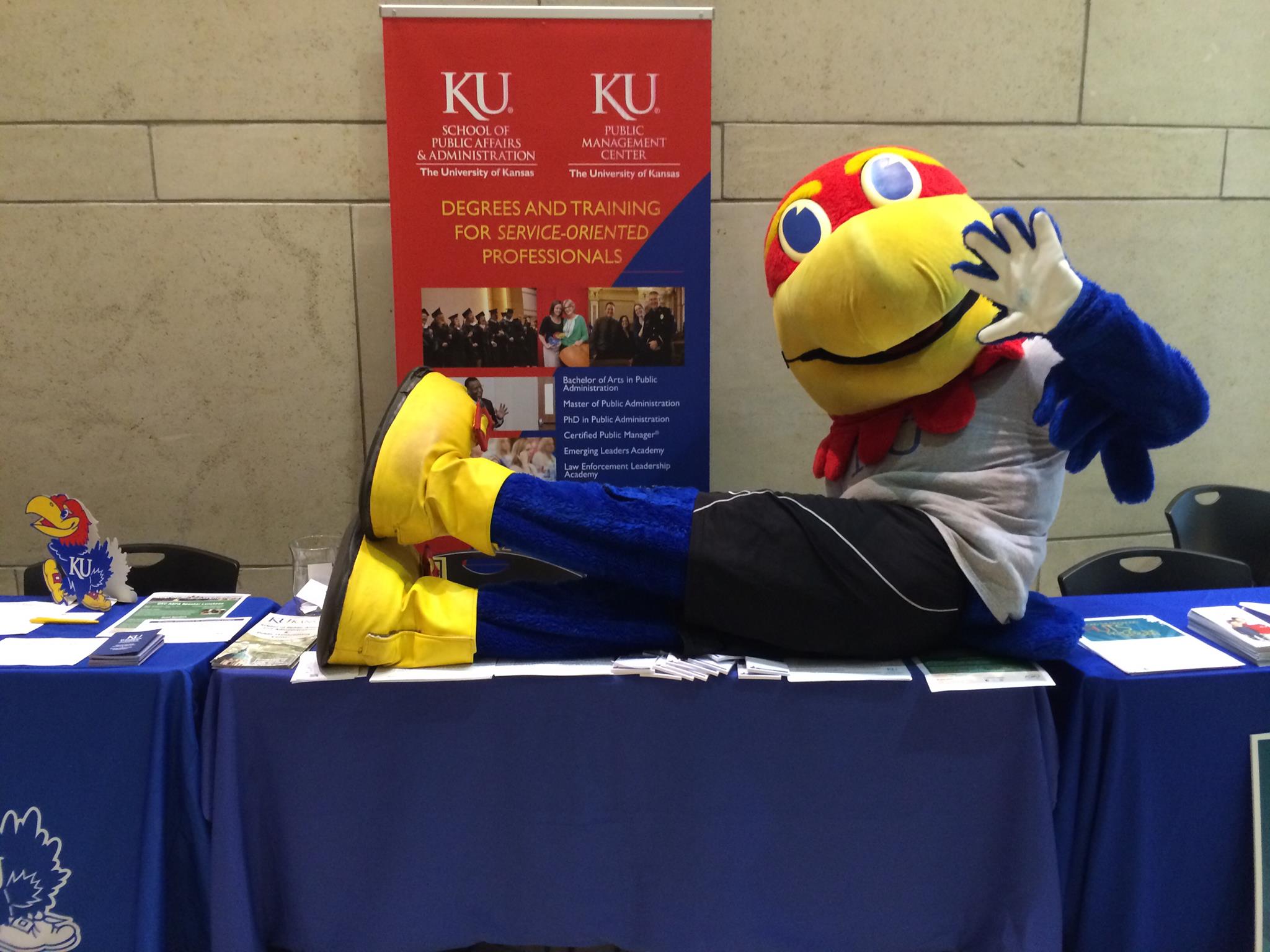 I arrived in Lawrence a month later than my classmates. However, I quickly connected with my MPA classmates who were from all over the country. I immediately felt at home because my entire class was very interested and motivated to pursue a career in local government.
KU MPA students spend the first year on-campus taking classes and completing a part-time paid internship with a nearby city. My internship experience was with the City of Grandview, MO. Brian Scott, assistant city manager, was my supervisor. He provided valuable insight into local government and is a mentor to this day. He was an excellent role model and led with the perfect amount of patience and encouragement.
My first year at Kansas reassured me that local government was where I needed to be. I soaked it all up – the classes, discussions with classmates and professors, projects, and (even) term papers. Local government provides the perfect mix – serving the public, analyzing important policy, planning for the future, and managing the city. I was thrilled to be doing my part to improve communities through local government! My dream job.
Supplemental Reading