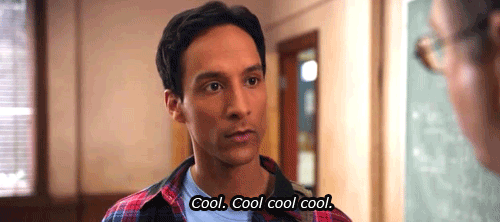 [vc_row][vc_column][vc_column_text]
What was your local government moment? What keeps you in local government? Who have been the influences in your career? We take a deep dive into these questions by asking you (the practitioner) to tell your local government story. You can sign up to participate in the bi-monthly feature at Finding Local Government. Thanks to Matt Wojnowski, City of Altus, OK, for developing and coordinating the feature.
By: Matt Yager
[/vc_column_text][vc_separator color="green" style="shadow" border_width="3″][vc_column_text]
When ELGL started its Finding Local Government series, my first thought was "How many of these pieces will their be before the SimCity theme gets worn out?"  And while I still cling to the idea that a full generation of city managers, planners, budget analysts, police chiefs and library directors was spawned by Sid Meier's classic simulation of municipal life, it appears that its impact wasn't as robust as I'd thought.
But for me, it's very true – SimCity got me on the road to working in local government.  I'm not sure how I walked out of a Babbage's (before it became GameStop for you latter millennials) with the game, but I do know that I was instantly hooked once it was loaded to the pre-internet Packard Bell 486.  Between the proto-GIS data mapping, abundant performance measurement, control of thousands of dollars and total dictatorial authority over my creation, looking back it seems
that there was no other path forward.  The gamification of political choices and open ended simulation with no set goal stoked an interest in politics, management and government has stayed with me.
There were other formative events that influenced me, including Texas Boys State (Scott City '98 – Go Feds!), intentionally going from a 3,000 student high school to a 1,200 student college, a political science major and roughly half of my college years serving in student government.  All of them impressed on me that I preferred a smaller scale of confronting issues, thinking and debating policy and then actually solving the problem.  After four years of school I wanted to gain work experience, but found it hard to land the jobs I was interested in due to some poor career planning decisions I'd made (Protip: go for the internships, not the fun summer jobs).  After spending a couple years as a temp employee, I finally got fully on track by applying to the University of North Texas's MPA program.
I can't say enough about how important the UNT decision has proven in my life.  Before leaving for Denton, I attended a panel of city council candidates in San Antonio.  One of the candidates (who later lost) made the statement that "Budgets are more than just numbers. Budgets are value statements." Instantly that truth stuck with me, and a few weeks later I was the sole person in Intro to Public Administration that would claim budget analyst as what they wanted to do.
Spoilers – that's mostly what I've done since then.  Drew Corn, then the City of North Richland Hills Budget Director provided the experience.  He hired me as the Budget Intern in the Spring and Summer of 2006 and helped me acclimate to bureaucracy, senior management, the budget process and almost everything else once could learn over 5 months.  He also saved me years of embarrassment by getting to say "fiscal" instead of "physical".  That could have been a very humiliating visit to his office, but the calm, friendly way he pointed it out has served as an example I've tried to emulate hundreds of times since then.
One of the things I learned in North Richland Hills was the need to understand the wide variety of things local governments actually do, and so I took a second internship in the City of Irving's IT department and landed my first full-time position working as a management analyst in the City of Dallas supporting 311, process improvement efforts and city hall troubleshooting. 
Today I'm working in the City of Plano's budget office. I'll reach seven years with Plano in December – and I've been fortunate to hold interesting assignments, receive a few promotions and settle into an organization where the work is meaningful, interesting and more enjoyable than I should probably admit.  And that might just be the secret to me liking local government work so much – the challenges and frustrations I face at work aren't that different from the multifaceted challenge of building and sustaining the electronic towns from SimCity.  There isn't a perfect answer or ending in local government, but there are good answers and occasionally satisfying moments where one can step back and realize that what's been accomplished is pretty cool.
[/vc_column_text][vc_separator color="green" style="shadow" border_width="3″][vc_column_text]
Previously:
[/vc_column_text][/vc_column][/vc_row]