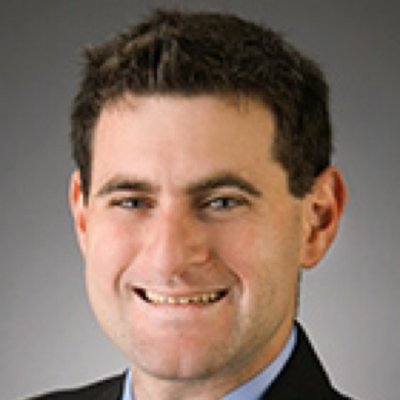 What was your local government moment? What keeps you in local government? Who have been the influences in your career? We take a deep dive into these questions by asking you (the practitioner) to tell your local government story. You can sign up to participate in the bi-monthly feature at Finding Local Government. Thanks to Matt Wojnowski, City of Altus, OK, for developing and coordinating the feature.
Sean Jacobs (LinkedIn) works for the City of Evanston, IL.
How did you get into the local government profession?
During my first year at the University of Illinois at Chicago (UIC) MPA program, I completed a policy formulation assignment that included interaction with Andrew Lichterman, Village of Deerfield, IL Assistant Village Manager and UIC MPA Alum. The project focused on Deerfield's policy banning the use of cell phone while driving. I worked in collaboration with a UIC Public Administration PhD Doctoral Candidate. This experience who allowed me to grow into an effective written and oral communicator.
Working with the Village's finance director and financial advisor, I learned how to communicate why Deerfield issued $33.2 million of General Obligation (GO) bonds instead of using a combination of GO Bonds and/or current funds to finance a new Wastewater Reclamation Facility.
For the City of Evanston, Illinois, I completed two intriguing projects.
I helped a classmate on a project on how the City's Recreation Department needed to improve their strategic planning.

I completed a project about how the City managed its public space. Through this project, I learned the importance of succinct communication. 
Networking is critical. It allows you to sell yourself to other professionals who may be able to help with future employment opportunities. 
Second City Improv Training and Toastmasters International provided me with the "self-confident, focused, positive, and fun attitude and lifestyle" espoused by Dabo Sweeny, Clemson football coach.
You should constantly have conversations with professionals in a diverse group of local government professionals. Treat every conversation and work product as opportunity to "sell and prove yourself." Be clear with the project from the start, have a work plan and calendar reminders of project deadlines and milestones. 
Did you have a local government "moment or mentor" that influenced you?
My mentors are my father and Wally Bobkiewicz, City of Evanston, IL City Manager.
I had a local government moment when I met Daniella Levitt at recent conferences. Read her book, "Ready Set Risk." Daniella stresses that the time is now to stand up, speak up, and make positive changes and impact on society. One of her causes is "Bring Change 2 Mind" which is a non-profit founded by actress Glenn Close. 
What keeps you in local government or what do you love about local government?
Improving the quality of the community is what I love about local government. I am inspired by police and fire departments risking their lives to ensure community safety. I admire public works commitment to ensuring clean, healthy drinking water.
I know that local government makes financially sound decisions about building and maintaining aging infrastructure such as roads, sidewalks, bridges, and parks.
I am encouraged by advocacy calling for an increase in the percentage of of women, veterans, and minorities as Chief Administrative Officers. Local governments need a workforce composition reflective and sensitive to their local residents' and businesses' demographics.
Specifically, I am inspired by a city and village managers who are effective communicators and leaders.
Wally Bobkiewicz, City of Evanston, IL, City Manager

Maria Lasdays, Village of Bannockburn, Village Manager

Patrick Urich, City of Peoria, IL, City Manager

Phil Kiraly, Village of Glencoe, IL, Village Manager
These leaders know how to work as a team with professionally appointed staff, elected officials, and commission members without micromanaging. 
Supplemental Reading