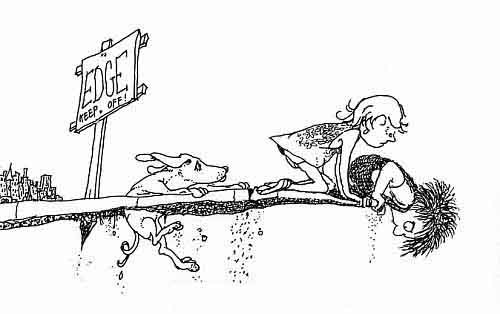 What was your local government moment? What keeps you in local government? Who have been the influences in your career? We take a deep dive into these questions by asking you (the practitioner) to tell your local government story. You can sign up to participate in the bi-monthly feature at Finding Local Government. Thanks to Matt Wojnowski, City of Altus, OK, for developing and coordinating the feature.
By: Trevor Minyard – LinkedIn, Knope, and Twitter
How did you get into the local government profession?
I lived in Cedar Hill, Texas during grad school (Dallas Baptist University, 2013, MBA), and the sidewalk in front of my house stopped where a park started and then continued about 150 feet. After petitioning the city and reaching out to my local Public Improvement District, I learned there was a disagreement between the developer and city so the grassy area hadn't been paved for 18 years.
In that moment I was determined that our neighborhood's PID would get the sidewalk built because I knew it would make our community better. First I contacted the City of Cedar Hill's development services department, who in turn handed me over to the PID board chair. After a telephone conversation with the PID chair, I attended the next PID meeting. I was the only non-board member present, and they were blown away someone was there. After making my request, the PID worked with the City to get the details in order.
I was bugging the PID chair once or twice a month for the next six months. There was an issue with who was going to do the work and who would bid it out. I attended a city council meeting to see who I could talk to about expediting the process, but at this point the work had been scheduled. During the waiting period, I wondered if the project would ever be completed. Knowing what I know about infrastructure projects, I'd say that the process was pretty quick, especially since it was initiated by a non-city entity (the PID).
Happy to report, 6 months later the sidewalk was finished, and I had decided to go into the local government profession.
What was it about that made you decide to go into local gov?
There wasn't this single moment. It was more a snowballing of actions. being. Seeing the result of petitioning the PID and the City, then following up on the process, and finally seeing the construction excited me. Knowing that progress could be made, and that a project could be completed via a citizen's initiative got me fired up. After that, I happened to be looking for a career change so I started looking around the DFW area for positions I was qualified for.
My first local government job was as Financial Analyst for the City of McKinney, Texas. My father-in-law is a coach and had recently landed in McKinney, so I looked on the city's site and found a position that interested me. I was fortunate enough to get the position, and working for McKinney has been awesome these last three years.
Did you have a local government "moment or mentor" that influenced you?
My local government moment was McKinney's launch of an interactive financial report in 2015. It was one of my first major projects, and having the opportunity to see something go from an idea on a whiteboard to published was awesome. In that moment it was clear that communities can make incremental strides in providing greater and greater service through dedication and hard work.
This initiative has been featured on ELGL in the past, and there is also a Government Finance Officer's Association of Texas breakout session McKinney did to highlight financial transparency.
What keeps you in local government or what do you love about local government?
I have stayed in local government because it is (in my opinion) the most efficient way to do the most good for the most people. I've always wanted to work in a capacity that would be about more than just collecting a paycheck. Local government allows me the opportunity to impact the lives of my neighbors in small ways every day.
Previously