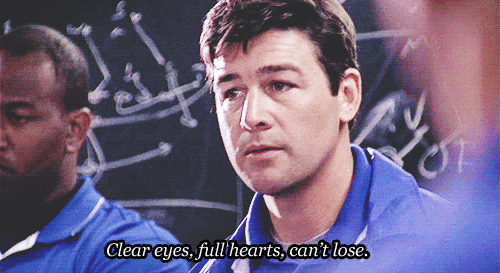 [vc_row][vc_column][vc_column_text]ELGL showcases these free ICMA training opportunities hosted by the Cal-ICMA Coaching Program with quotes from our all-time favorite coach – Coach Taylor.

You can register now for each of the upcoming no-charge webinars brought to you by the Cal-ICMA Coaching Program and 14 ICMA State Association Partners. We encourage you to register for webinars of interest to you and your agency's employees even if you can't make the scheduled times. You will receive automatic email notices to access the digital recordings and presentation materials.
Here are the topics and registration links:
Have you missed some webinars? Tap the digital archives for mp4 videos and PDFs.

The Coaching Program produces digital recordings for all webinars. They are available for viewing 24 hours after each session at the "Agendas & Archives" tab of www.cal-icma.org/coaching. These recordings may be viewed full screen with integrated audio and video on any device that plays mp4 files. PDFs of the presentation materials and additional resources appear in the "Agenda" packet for each webinar. In short, they offer powerful professional development packages. Indeed, many agencies are using the recordings for group sessions to learn together, discuss the post-webinar questions, and apply the insights to improve their organizations.
Recent webinar recordings include:
"Developing Effective Relationships with Elected Officials"
"Best Practices in Strategic Planning and Action"
"Moving from Conflict to Civility and Problem Solving"
Many more recordings on other topics are also available for your review.
The webinars are just one component of the multi-faceted Coaching Program. Other Coaching Program resources include "Career Compass" advice columns, YouTube video clips with local government leaders throughout the U.S., and 1-1 volunteer coaching support.
Enjoy these and other coaching resources available at www.cal-icma.org/coaching.[/vc_column_text][/vc_column][/vc_row]