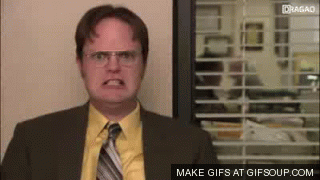 ICMA Coaching Program Webinar
MOVING FROM CONFLICT TO CIVILITY AND PROBLEM SOLVING
Thursday, May 14, 2015 from 10:00-11:30 a.m. Pacific Time
Cal-ICMA Coaching Program in partnership with ICMA State Association Coaching Partners:
Colorado, Georgia, Illinois, Massachusetts, Michigan, Minnesota, Missouri, North Carolina, Oklahoma, Oregon, Pennsylvania, Texas, Utah, and Wisconsin
*** Advance registration required for this no-charge webinar ***
https://attendee.gotowebinar.com/register/6528097766225166338
Webinar topics:
What's driving conflict in communities?
How have communities shifted from conflict to civility?
What are useful tools to strengthen communities?
Presenters:
Dorothy Ann David, City Manager, Champaign, IL
Dan Johnson, City Manager, Richardson, TX
Ken Pulskamp, Executive Director, California City Management Foundation
Audience:  all employees
Register in advance for the webinar:
There is no charge for participating in the webinars, but each requires advance registration.
*** Advance registration required for this no-charge webinar ***
https://attendee.gotowebinar.com/register/6528097766225166338
Be sure to "white list" customercare@gotowebinar.com for confirmation.
Connect with the webinar and audio:
Use your logon information from the email confirmation you receive via email from GoToWebinar. We recommend the telephone option dial-in number provided by GoToWebinar for sound quality. Depending upon your internet connection, VOIP option for audio (computer speakers) can have delays or sound quality issues.
Ask questions:
You may submit questions anonymously via email to Cal-ICMA@DonMaruska.com in advance or via the webinar during the panel discussion. As moderator for the session, Don Maruska will pose the questions.
Presenters' presentation materials: We post these with the Agenda at "Agendas & Archives" tab of www.cal-icma.org/coaching. A PDF of the presentation materials will be available at least 2 hours before the webinar.
After a webinar occurs, a digital recording along with a PDF of the presentation materials and results of the polling questions will be available after 24 hours at the "Agendas & Archives" tab of www.cal-icma.org/coaching.
Post-Webinar Group Discussions
Many agencies are organizing groups to participate in the webinars (live or recorded) and discuss the topics among themselves after the webinars.  Some are summarizing their discussions and distributing them to managers throughout their organizations.  Use the Coaching Program as an effective way to enhance professional development in your agency. Here are some discussion starters for this session.
Where is conflict arising affecting our agency?
What tools and resources look promising for our situation(s)?
What steps do we want to take to be more effective agents of civility and problem solving?
MORE RESOURCES–See the "Coaching Corner" at www.cal-icma.org/coaching for valuable resources to boost your career. Sign up for the complimentary email list to keep informed of the details for future Cal-ICMA sessions and other resources at www.cal-icma.org/coachingList.
We appreciate the sponsors for the Cal-ICMA Coaching Program. They include:
Platinum Sponsors:  ICMA and CA Communities Joint Powers Authority
Gold Sponsors:  California City Management Foundation and Chevron
Silver Sponsors:  Alliant Insurance Services, County Administrative Officers Association of California, Granicus, Municipal Management Association of Northern California (MMANC), Municipal Management Association of Southern California (MMASC), Public Agency Retirement Services (PARS), Renne Sloan Holtzman Sakai Public Law Group, and Townsend Public Affairs
Bronze Sponsors: California Special Districts Association, County Personnel Administrators Association of California (CPAAC), Davenport Institute for Public Engagement at Pepperdine's School of Public Policy, International Hispanic Network, Liebert Cassidy Whitmore, Stifel Nicolaus, and Women Leading Government
Enjoy the resources and support to thrive in local government.
Don Maruska, MBA, JD, Master Certified Coach Director, Cal-ICMA Coaching Program
Author of "How Great Decisions Get Made" and "Take Charge of Your Talent"www.TakeChargeofYourTalent.com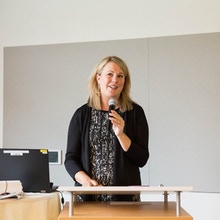 I'm the co-founder and executive director of ELGL. I love my job. Other things I love: local government, my family, my dog Michael Jordan, sandwiches, naps, books, and skee-ball.