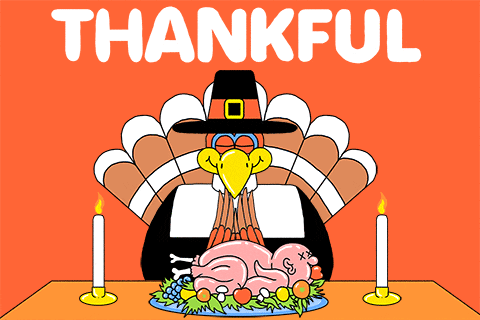 Today's Morning Buzz is brought to you by Ann Marie Townshend, City Manager of Lewes, Delaware
What I'm Watching: Hallmark Christmas movies and finishing up the fourth season of The Crown
What I'm Doing: Quarantining and looking forward to being outside and seeing people, even if from a distance
---
Normally I look forward to writing my Morning Buzz with anticipation. I learn so many things in my daily work, and I love sharing some of what I learn with my colleagues. I am just not feeling it this time. I could have canceled, or found someone to cover, but I thought that maybe my writer's block — my COVID slump — and overall funk is something that you would find relatable.
On November 6, a colleague with whom I had met (masked, of course) in the prior days, tested positive for COVID. The rule-follower that I am, I immediately worked to figure out who had been in "close contact" with this colleague in the two days prior to her test. I had determined from our public health officials after a prior exposure in our workplace that close contact is defined as within six feet for 15 minutes or more in the 48 hours prior to the onset of symptoms or the test (if no symptoms).  In our City Hall staff of 11 staff, four of us needed to quarantine.
That was the last day I saw anything beyond the viewshed of my house. Even when we were on lockdown in the early days of COVID, I would go out for walks or make trips to the store. As I write, for the last 13 days I have gone nowhere. The stress of COVID and the election had already taken their toll, but now I am definitely in a funk. I am not depressed (thankfully), just blah.
Remote work keeps me busy during the day, and many weeknights have been filled with meetings, but still… I hit my breaking point and had to do something.
I will confess, while I had cut back on social media earlier in the pandemic, the aftermath of the election had me following Twitter like the train wreck it is. Although I told myself not to look, my thumb was too easily hitting that Twitter icon. I removed it from my phone. Drastic, I know, but I can still access Twitter when I really want to look at something. I am no longer mindlessly doom scrolling.
I went a step further… I let myself sleep a little longer in the morning and quietly have my coffee before starting my day. I am actually only starting work a half-hour later, but something about having those lazy moments to myself before starting my day is cathartic.
I also started a gratitude journal. It cost me $6.99 on Amazon (don't judge, I am in quarantine). Every day, I write down three things I am thankful for. It has helped me to focus on the blessings in my life rather than the boredom and seeming hopelessness of the situation.
I have stuck with my news diet. I listen to enough NPR to be informed, but not so much that I am suffocated. I started my news diet months ago, slacked off a little around election time, but now I am back with it. It is much easier to be happy when you are not focused on whether our democracy will survive.
Finally, and don't make fun, I have indulged in Hallmark Christmas movies. Yes, they are predictable and cliché, but the problems the characters face are always surmountable, and they always have a happy ending. During this grim time, it is good to have a little getaway from reality, to turn off my mind, and to just relax.
I will be out of quarantine on Saturday, and I can't wait to take a long walk outside, to say "hi" to my neighbors again, and to get back into the office. I suspect that many of us are in this same funk. The holidays will be less exciting, if safer, since many of the things that made them so special are not possible this year. It is ok to be disappointed.
Even so, there is so much to be thankful for. To name a few such things that are in my gratitude journal: I am thankful for my husband's cooking, a warm comfortable bed, an awesome professional network, my two sons, and my dogs.
If you are feeling this COVID slump too, give yourself space to work through it, focus on the positive, and turn off your mind. We will all get through this with a little grace. And if you are feeling more than just this slump, if you are feeling depressed, please get whatever help you need.
So while this Thanksgiving may not be what we all had in mind for a happy Thanksgiving, make the most of it. Use the gift of technology to connect with friends and family virtually, curl up and watch a movie or read a book, and enjoy the blessings in your life. Happy Thanksgiving!