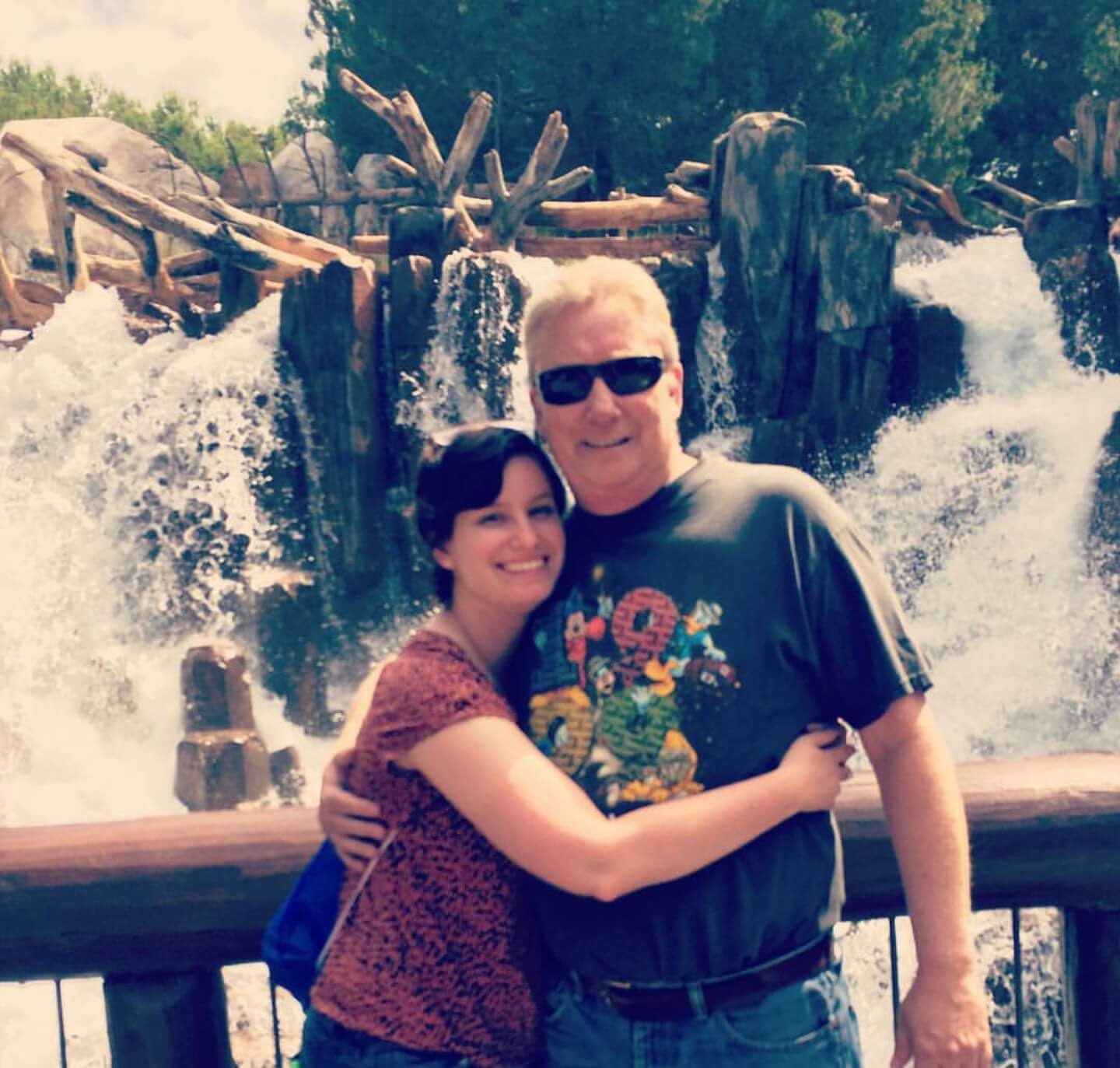 Today's morning buzz is brought to you by Kylie Hicks, Budget Analyst for the City of Concord, CA. Connect with Kylie on LinkedIn and Twitter.
---
Someone who says something is "good enough for government work" in reference to anything less than perfectly executed with 100% effort has never met my dad. To my dad – and to me – the phrase "good enough for government work" means that you do work with clarity, persistence, and pride. As my dad likes to tell me, "You always leave things better than you found them."
My dad is meticulous. He has a clear vision for success, and well-defined standards for each step you take to get there. My dad retired in 2015 after 27 years working in Public Works, most of them at a single agency. When my dad retired from his agency in 2015, his division gifted him with a street sign that said, "Magner Way." I think that exactly captures the spirit of the work that my dad did proudly in the public sector for over 25 years; he did everything his way.
Clarity
My dad rarely takes on a project without consulting a blueprint. He believes that building understanding is part and parcel to gaining competence, and later, perspective. Regulations and legislation serve as strict guideposts in local government. Within that black-and-white structure, most people would look for the gray area in order to think creatively and to find opportunities for innovation. My dad taught me to not only look for the gray area, but also to read into the black-and-white print and to understand why these rules have been codified.
Get to the "why."  Why is this regulation important? What purpose does this policy serve? Has anything changed since these rules became the "law of the land?"
In order to create efficiencies, we often design systems and processes around regulations. That is why it is so important to understand the purpose and intention behind the regulations and policies that direct our actions and shape our processes in local government. Gaining clarity and true understanding allows for meaningful analysis and the greatest impacts in government work.
Without critical thinking around what we do and why we are doing it, we can't be certain that we're effectively serving our communities. It's important to analyze not only what we do, but also why and how we approach the work we do. Carl Jung said, "You are what you do, not what you say you'll do." Throughout his career, my dad demonstrated the importance of understanding his role within his organization, and making sure it aligned with his purpose: to leave things better than he had found them. In order to do that, he not only strived to learn how to execute the functions of his role, but also to understand and then improve the standards that drove the expectations of his role. To quote one of my dad's favorite lines from A League of Their Own: "Start using your head. That's the lump that's three feet above your backside."
Persistence
My biggest flex is that I earned my Master of Public Administration degree while working full-time and supporting my husband's education in undergraduate and then graduate school, all while experiencing a high-risk pregnancy and then caring for a newborn. It was the hardest thing I had ever done at that point in my life, but I never thought that it was impossible. As a kid, I saw my dad do the same thing.
My dad started his career in the public sector as an Operator-in-Training for a wastewater treatment plant. By the end of his career, he was the superintendent of the same treatment plant where he started. My dad earned wastewater certifications throughout the years, eventually earning the highest graded certification for his profession as a wastewater treatment plant operator. What did this look like? It looked a lot like my dad cracking open enormous books at night in the garage after a full work day, sometimes while also being on call. I'd be remiss if I didn't also include my mom's incredible contribution to my dad's success. She made it possible for him to focus on his studies and to dedicate himself to his industry by making our home supportive, fun, and safe.
I didn't fully understand how packed my dad's head was with equations and regulations while he studied for his certifications and worked full time. In fact, the year he earned his Grade V, he also coached my 4th grade basketball team. My dad engaged in capacity building, turning himself into a self-charging battery. He did this by approaching every part of his life with care and persistence for growth. He carried this work ethic throughout his career, and never settled or rested on his laurels.
"Good enough for government work" meant pushing forward, sometimes uphill or drilling a tunnel through mountains he couldn't move. Watching my dad taught me that being a public servant is not a passive thing.
Pride
My dad has always been a man of few words. I learned most of what I know about who he is by watching how he moves through the world. I always knew that my dad was strong and hard-working. It was no secret that he demanded excellence, especially as his daughter. But as I approached adulthood, a pattern began to emerge.
I'd see my dad – both at home and at the wastewater treatment plant – tell people, "You're good at this. Let's see how we can work on this other skill." My dad is a mentor and a servant leader. You might have to squint and turn your head to see it, but all of the signs are there. My dad sought to help build the skills of those around him and those who reported to him. His expectation was that those he worked with would do their best; he knew that an investment in the people in his organization would leave the best impact, changing it for the better.
I often wondered why my dad didn't step back from work. He'd come home and talk about wastewater. I remember having a solid grasp on basic water chemistry at 10 from talking to my dad about the treatment plant. My dad's pride in his work permeated everything he did. He wouldn't put his name on a project if he thought there was more work to be done.
His attitude told us: "We can do better." And what he meant was "our community deserves our best."
Anyone can go to work and collect a paycheck. If you're lucky, you make a difference along the way.