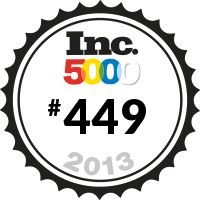 With a growing drumbeat for open government and technology based solutions, we turn to our resident expert Janice D'Aloia, Mo'mix Solutions for advice on how our organizations should respond. Janice outlines a list of current solutions and describes what to expect in the next ten years.
Special thanks to Janice for representing ELGL at the Utah GFOA Conference in April.
http://youtu.be/kiyJnSI2n1k
Background Check on Mo'mix
Connect: Facebook, Twitter, World Wide Web
Mo'mix Solutions is a private, woman-owned corporation, with headquarters in Austin, Texas and satellite locations in Washington, California, Georgia, North Carolina, and New Jersey. Our mission is to serve clients who need enhanced insight into their organizations to improve performance and transparency. We use technology to increase access to information, strengthen workforce and financial management, and achieve efficient reporting. Mo'mix Solutions is unique not only in our ability to offer solutions and service levels tailored to meet specific government business needs, but also in our company's purpose and mission. The governing principles behind Mo'mix Solutions are focused on engaging technology solutions to make business work better for our clients and the constituents they serve.
Vitals
Q & A with Janice
Tell us three things that we should know about Mo'mix Solutions.
Mo'mix Solutions provides a Cloud-based SaaS product suite of Performance Management solutions that seamlessly transforms, aggregates, and improves data quality for better decision making for Government and Education. Mo'mix Solutions Performance Center is a prebuilt platform that transforms silos of data into meaningful insight in support of both internal and external transparency objectives.
Our vision is to help our customers, communities, and people to prosper and grow. We place tremendous value in community, as it represents the core of our services. By working together with our clients through Public/Private Partnerships and within our Government Innovation Consortiums, we believe working together to address common challenges provides solutions that can cost effectively be shared and are designed to meet the unique needs of the industries we serve.
Our roots started in 2008 as a Woman Owned Business and a leading technology consulting firm for Government and Education. Having a deep background in the business processes and technological challenges facing our clients with Commercial Off The Shelf systems, we aligned what we saw as common challenges to delivering a platform that consolidates and makes data meaningful for any audience on any device. In the last 5 years, we have successfully delivered over 60 consulting engagements to approximately 40 different clients.
Local government ultimately reports to the citizens. Describe the benefits provided by Mo'mix that would be a benefit to our citizens.
Any time government becomes more efficient and transparent, citizens benefit. Government & education face operational and strategic challenges caused by constrained budgets, advancements in technology, compliance mandates and an aging workforce. Policymakers need answers to engage in predictive problem solving.  Complex and siloed transactional systems are unable to facilitate data-driven strategies to help these organizations make smarter, faster decisions.  The market is bloated with tools but no simple, predefined, platform to extract, transform and produce data into meaningful, actionable insight to support a smarter and open government.
To solve these challenges, strategic and operational performance must be aligned to outcomes. We believe a prebuilt government technology platform with performance driven decision cubes that identify, collect and produce evidence-based decisions will transform organizational performance and service delivery.
Highlight three projects with local governments that you are most proud of.
Williamson County, Texas
GovTech Article: Transparent Financial Reporting Coming to Williamson County, Texas. A cloud-based financial system set to launch next month is expected to cut the county's reporting costs by 75 percent.
Williamson County was ranked by Forbes as one of the fastest growing Counties in the nation.  One of the County's strategic goals was to embrace innovation through technology.  Challenged with ERP systems that needed to be upgraded and a lack of access to actionable insight for reporting and to support internal transparency and performance management, Mo'mix Solutions partnered with Williamson County to upgrade and improve business processes for their HCM, Financials, Projects & Grants system.
Along with the system upgrade, the Cloud Based Mo'mix Solutions' Performance Center PreBuilt Business Intelligence solution was installed to provide the users with a business intelligence and reporting solution that includes over 400 out-of-the-box government reports and self service analytic capabilities to allow each user to view system data exactly the way they need it to do their jobs.  The users now have access to a much broader range of data to support their business requirements, significantly decreasing reliance on IT and the Auditor's Office for information. Cost savings estimates are approximately 75% of what they would have spent on purchasing a tool that then had to be configured to meet Government reporting requirements. This success story gained national attention with the recent award given to our partnership by the Center for Digital Government's Best Fit Integrator and Collaboration Award having been nominated by the County for our work with ERP systems and Business Intelligence.
As a next step, Williamson County had a challenge in front of them to more efficiently support open government initiatives. Now that their data was stored in one platform within Performance Center Mo'mix partnered with the County to deploy an Open Government platform to support External Transparency.  Their goal was a consolidated transparency platform for constituents to be provided open data in a meaningful way. In a few weeks, Mo'mix delivered to the County their MyGovCenter Transparency Platform which allows them to upload into the prebuilt template one source access to dynamic information such as Drillable and Searchable Dashboards of Financial, Spend, Budget, Revenue and Contracts including all of their State requirements and alignment of public information in one portal. This platform was designed, hosted and powered by Mo'mix which minimizes maintenance costs to the County.
Open Government Challenge
Static Data presented on existing website, no standards or platform to make reporting data dynamic and meaningful
Impact: Fastest growing County in the nation requiring funding (Debt) approved by Taxpayers lacked in Fiscal Trust of Community
Success : MyGovCenter gives them one common platform and User Experience to publish content and dynamic reporting now accessible internally through Performance Center and promoted online for Citizen Engagement.
Portland Public Schools
A few years ago, Portland Public Schools was experiencing issues in processing payroll, which were causing the entire Payroll Department to work nearly every weekend.  We were able to provide expert guidance and assistance to correct several configuration errors; however, the primary solution was in business process improvement and departmental training.  We collaborated with HR, Benefits, Payroll, IT, and Finance to uncover the sources of issues and errors and worked with them to adjust many of the HCM business processes.  It was clear that these departments were keen on working together to make Payroll processing more efficient.  We worked collaboratively with each of the departments to deliver training for all individuals involved, ensuring a complete understanding of the improved processes and how data and transactions flow through the system.  This allowed them to come up with better ways to work together for an efficiently running Payroll.  We provided phone support following the changes for a few payroll cycles.  To date, the District's Payroll Department is operating smoothly and rarely incurs overtime to get payroll completed accurately.   It was very rewarding to see that our collaboration with PPS made such a difference in efficiency as well as quality of life for the Payroll department.
City of Albuquerque, NM
Article: City of Albuquerque and Mo'mix Solutions Successfully Achieve Budgeting
The City of Albuquerque replaced their legacy budgeting system, which had not been integrated with their PeopleSoft ERP system and required significant manual intervention and manual processes to complete the budget cycle.  As the implementation partner for the City, Mo'mix Solutions provided the implementation and change management team for Hyperion Public Sector Planning & Budgeting (PSPB).
We were immediately impressed by the City's commitment to ensuring a successful project.  The Budget Department assigned their very best people to the project including placing their lead Budget Analyst on the project full time.   Mayor Richard Berry provided his support and enthusiasm, as did his entire senior management team.  Executive support was unwavering; Budget Directors Mark Sandoval  and Gerry Romero spent countless hours with the project team to ensure their vision for the new system was attained.
This project was one of the first implementations of Oracle's new Hyperion PSPB module and it was not without its challenges.  Our joint team worked closely with Oracle to resolve issues as they came up and to make suggestions for improving the module.  The City used nearly every feature in the module and then some; they really put it through its paces!  Oracle was able to make a number of additions to the functionality of the system in part due to collaboration with the City, which many of our clients since that time are enjoying.
Since Mo'mix helped implement the new system, the City of Albuquerque has realized significant productivity improvements. Because of tight integration with PeopleSoft, the data is updated quickly and on demand whenever required to create a comprehensive budget system that not only allows a streamlined budget process but to also facilitates analysis of the budget during the year with consistent numbers to and from the ERP.   Data that had to be entered in multiple places now only has to be entered once, and teams are no longer inundated with multiple and redundant spreadsheets. The new system increases information accessibility and maximizes data accuracy, helping the City of Albuquerque meet performance objectives.  For example, the City of Albuquerque now can download and adjust prior year actuals for budget worksheets and the budget process easily.  In addition, it reduced the budget projection process from more than a week to just a half-day. Using Hyperion provided the City of Albuquerque with more flexibility in budgeting for cost-of-living adjustment (COLA), and adjusting salary savings at the department level and reduced the time to create their budget book by 90%.
You've worked with a number of government clients. Give us three tips for how government can improve their relationship with consultants.
1. Be Collaborative
As consultants and solution providers, we want to ensure that whatever we provide for our clients is of measurable benefit to them.  We work best when we partner closely with you to work together to solve the issue at hand.  As consultants who have worked with many government clients, we strive to understand your culture and challenges so that we can collaborate and bring new ideas and opportunities to leverage technology to your organization.  When we form a close team, that's when good things happen.
2. Be Transparent
When partnering with our clients, we want to know what is impacting your ability to be successful.  The more we know about your culture, issues, challenges, politics, and requirements, the better chance we have of coming up with a solution together that will make your business run more smoothly.
3. Consider the Outcomes
Many times technology projects are driven by necessity of a business process or service to increase efficiency. Each project is an opportunity to look at the outcomes of that business need instead of just the process. Data is empowering if captured and accessible in meaningful ways.  Too often we see projects focus on capturing the data but not the end result of what a client wants to do with that data to empower decisions and action.
What are the greatest challenges vendors face working with the Public Sector?
The procurement process is often challenging for vendors.  RFPs can be difficult to decipher and many times do not provide enough information for vendors to adequately propose software and consulting solutions.  In most cases vendors are not afforded the opportunity to meet with potential clients in advance of the proposal and many times are limited in communications during the evaluation process.  This can result in lengthy processes and sometimes decisions that are not based on complete information.  Commercial organizations tend to be more open to information sharing and discussion as part of the evaluation process and this allows for a mutual determination of fit with the client's needs.
Mo'mix has had some great successes by developing innovative solutions through Public/Private Partnerships with our clients.  Mo'mix and our clients benefit tremendously from these engagements; both organizations end up with something of great value – a well fitting solution that is appealing to the overall government and education market.  One of our challenges though, is the general openness of government organizations to this type of model.  Many organizations have not encountered Public/Private Partnerships as a way to obtain technology solutions that fully meet their needs, so there is a great deal of resistance.  Our hope is that more and more organizations will be able to take advantage of solutions that have already been developed in this way and want to become part of a next phase.
Fast forward to March 2019, how will local governments make better use of data?
Five years from now, our goal is for all state and local governments to have easy access to their own data from any device.  Information contained in the myriad of systems in use for many purposes including Financials, Utilities, Public Safety, Treasury, Licensing, etc. should be available through a single entry point and tailored to that individual's specific needs.  This access can empower government staff as well as citizens to improve government processes and to make better decisions based on real facts.
2019 is not really as far off in the future as it seems; by then our hope is that information relating to social and business functions within government will be available for analysis in advance of decisions that impact people and dollars.  We also hope that governments will use this data to forge closer and more collaborative relationships with constituents.
Give us three things that local government can do better with the help of Mo'mix.
1. Make better decisions
Having big picture access to HR, Financials, and Grants data allows organizations a more complete understanding of financial status; leading to decision making based on actionable insight.
2. Optimize Business Processes
Make the most out of ERP systems by understanding best practices within the product as well as visibility into how other local governments are conducting business
Gain insight through better access to information that spotlights opportunities for productivity improvements and cost savings
3. Serve the Public
Open government means more than just access to information; it also means access to information that is usable
Do more than publish PDF files and check registers; allow constituents to search, filter, and download information
Provide a framework for when our organizations would consider contracting to work with a company like Mo'mix.
Organizations that want better access to their data both internally and for constituents would be well served by Mo'mix Solutions.  Our mission is to serve our clients who need enhanced insight into their organizations to improve performance and transparency, utilizing technology to increase access to information, workforce and financial management, and efficient reporting.
Our products include:
Mo'mix Performance Center – PreBuilt Business Intelligence for Government

Self Service Government Analytics and Ad Hoc Reporting
Performance Management in Weeks not Years
SaaS Cloud Solution aggregates and validates data from any ERP or other System
Includes hundreds of pre-built reports & analytics
Dashboards and Visualizations for Quick Performance Indications
Improves Compliance, Year End Close, and CAFR production
Open Government Transparency Platform

Integrates to Existing Website
Supports Open Data Initiatives
Citizen Friendly
Supports State Requirements
Dynamic Data Driven Dashboards
Reduces Freedom of Information Requests
ERP Selection Evaluation, Implementations, Upgrades, Enhancements
Oracle E-Business Suite
PeopleSoft
Hyperion
We found Kent on LinkedIn and noticed he was connected with ELGL.  It sounded like a great organization, well aligned with our goals, so we met with Kent and promptly decided to join.
Describe a couple of ways that ELGL can have a positive impact on the local government arena.
We've been enjoying our participation in ELGL so far and look forward to getting more involved.  We love that ELGL is working so hard to bring all sorts of people together.  The name might imply that it's for people who are just starting out in their careers, but we've run across members who are well established and even retired who are interested in mentoring others and making a positive impact on the relationship between local governments and the public.  ELGL brings experienced people as well as those looking to further their careers to the forefront.
ELGL is also doing a great job of sharing information and ideas through social networking.  They make it easy to stay current on what's happening with members and in member organizations.  We've talked a lot about open data in our remarks; ELGL is also very open and we believe this openness and sharing of information and ideas has already had a positive impact!
Supplemental Reading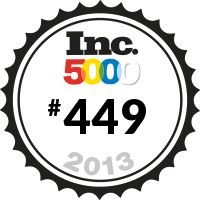 Mo'mix Solutions Wins Best Fit Integrator Award
Improving Government Performance and Transparency: Williamson County, Texas Innovates in Business Intelligence