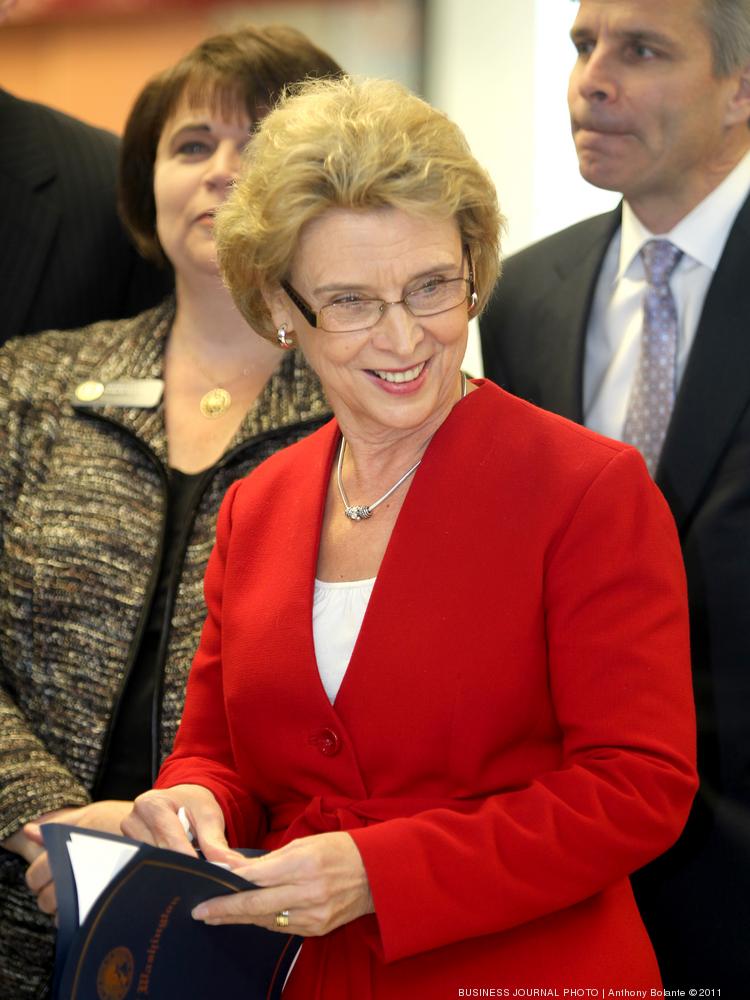 First she took on Washington's biggest challenges. Now Chris Gregoire is focused on Seattle
Former Washington Gov. Chris Gregoire has taken on the role of head of the Challenge Seattle, an organization made up of CEOs in the Puget Sound area. Their first mission is tackling the region's transportation issues.
Former Washington Gov. Chris Gregoire has taken on some of the state's biggest challenges, including cleaning up the Hanford nuclear site and addressing the state's education issues and early learning initiatives. Now, she's focused her attention on the issues Seattle faces as it grows. Gregoire is now the head of Challenge Seattle, a group of influential CEOs who are focused on helping the region support innovation and take action to address some of Seattle's biggest challenges. First up: transportation. The first thing the public needs to know about the region's transportation issues is that they won't be fixed overnight, Gregoire said. "It takes time and we have to plow forward," she said, "and leapfrog to get on track and deliver the kind of services our community deserves." Bringing together a group of top leaders could help drive major change in the way the region addresses its future transit development.
What was your first leadership role as a kid? In junior high and high school, I was president of Girl's Club in Auburn, Washington. There was a Boy's Club too. The Girl's Club was responsible for all community work that the school did. One of the interesting things I remember most was that in order to get people to do this volunteer work, I wanted to make sure people had a good time. If they didn't, they wouldn't do it. That stuck with me throughout my career.
How does that translate into your leadership today? Even back then I found enjoyment in getting a lot of people involved and engaged to go out and do something meaningful and have fun in the process. I haven't lost that level of enthusiasm for how I do business. We have to find meaning and joy in our work and feel good about what we're accomplishing.