Thanks to ELGL member Joseph Gall for this information:
Greenlight Greater Portland is hosting their annual summit (link below) later this month and they are looking for some volunteers (especially grad students) that might be willing to assist with the event.  This is always an interesting event to attend and anyone (elected and appointed) in the economic development business attends this event.
http://www.greenlightgreaterportland.com/news-events/category/events/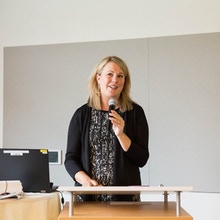 I'm the co-founder and executive director of ELGL. I love my job. Other things I love: local government, my family, my dog Michael Jordan, sandwiches, naps, books, and skee-ball.