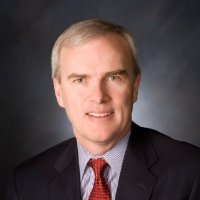 This is the third post in a new series about growing up with a parent who is also a City Manager. 
---
David Donaldson

Public Works Director, City of Beaverton, OR
Experience: Interim City Manager, City of Lake Oswego and Deputy City Manager & HR Director, City of Wilsonville
Published Works: Hire Smart – Guide for Local Government Leaders
Connect: LinkedIn
---
Background Check
David Donaldson began his career with the City of Lake Oswego in 2006, when he was hired as Assistant City Manager. Prior to joining the City of Lake Oswego, David served as Deputy City Manager and Human Resource Director/Risk Manager for the City of Wilsonville.
Following in his father's footsteps, David began his city management career with the City of Dallas, OR in the early 1980s. His father, Bill Donaldson, held city manager positions in Scottsdale, Tacoma and Cincinnati. In addition, Donaldson worked for 12 years in the private sector with public sector management consulting firms.
Recently, David announced that he is leaving the City of Lake Oswego to serve as vice president of human resources for Woodland Park Zoo in Seattle. David's father also spent part of his professional career working at a zoo as the director of the Philadelphia Zoo.
David earned a Masters in Public Affairs and Administration from the University of Oregon and received a Bachelor of Science, Summa Cum Laude, in Organizational Communication with minors in Management and English from Ohio University in Athens, Ohio.
---
Q & A with David
Describe what was it like growing up with a parent who was a city manager? Advantages? Disadvantages?
For me there were really three phases of being a City Manager's kid. The early years in grade school, the middle school years, and the high school years.  They were all different.
I remember it was cool when I was in grade school to get to ride on a fire truck in a parade or go to city hall on Saturday morning with my Dad and listen to him dictate letters for half an hour then go out for pancakes.
As a middle schooler I got to job shadow a vector control officer one day and learned all about the different species of rats and how to trap them.
And finally as a high schooler it was cool getting to go to Cincinnati Reds opening day with my father and sit in the owner's box as well as basketball games at the University of Cincinnati.
One thing I could have done without was my father being so high profile and everyone knowing what my Dad did.  I went to a pretty tough high school in Cincinnati and most of the kids came from pretty modest means and single parent households.  I think some resented the status and position my father had and I can even remember when someone asked me if my Dad was the City Manager I said "No".
City management is a transient profession. How many times did you move as a child? 
I moved three times before I was 15.
1. The first move was from Montclair, CA to Scottsdale, AZ when I was four and that was pretty easy and not very memorable.
2. Then I moved half way through fifth grade from Scottsdale to Tacoma.  I remember moving into a small apartment and sharing a room with my brother and going to one elementary school for three months and then moving into a house and going to another elementary school for a year before going to yet another school (junior high) the following year.  It was tough but after about a year I adjusted.
3. The traumatic move happened just as I was supposed to start high school in Tacoma when my father accepted the job as City Manager of Cincinnati.  I had lived on the west coast my entire life and then at the age of 15 I was propelled into what felt like a foreign country.  It was hot and humid in the summer and freezing cold in the winter. I went to a school where I was the minority and picked on, and I had a really hard time adjusting.  I became very negative, wasn't very nice to my father and after nine months my brother left to go to college to Seattle and I was on my own.  At the same time my father was in a very visible and high profile job and under more pressure than he had ever experienced in his career.  On top of that 15 can be a tough age for a lot kids.
How did having a parent who is a city manager influence your career choice? Was there pressure to follow in their footsteps? 
Where I am different than other sons of City Managers is that my father died at the age of 60, nearly 23 years ago. There was never any pressure to join local government or be a City Manager.  In part because my father spent the last 11 years of his career out of local government working as the President of the Philadelphia Zoo.  When my father died I was working in the private sector as an Executive Recruiter and didn't start working in local government until six years after he passed away.  I think it did influence my career choice as it was a field I was familiar with because of my 12 years in search and the formative years growing up.  But I was more focused on Human Resource Management and less interested in the politics that face many City Managers.
Did you learn any lessons from their career or experience? If so, what are they?
I learned from my father many things about management and leadership even though he passed away when I was just 31.  He was very committed to developing and supporting the career growth of young professionals and minorities interested in careers in local government.  He was a big thinker, innovative, saw the value of technology and its transfer to local government, and perhaps most importantly he instilled in me a lifelong love of learning.  I think the breadth of his knowledge and interests in art, music, history, and finally the natural world left a big impression on me.  Being able to frame, examine and understand issues from a multidisciplinary approach has been very valuable to me in my professional and personal life.
Talk about your career path. Has it been similar to your dad's?
I worked in the private sector for 12 years as an Executive Recruiter.  Many of my clients were governmental and nonprofit organizations, but there were still the pressures and rewards that came from having to perform at a high level each and every month. There was a very strong profit motive while my father's career was entirely in the governmental/non profit world.  One main difference in our careers was that he was a City Manager for 20 years in four different cities.  I served in the City Manager role for 10 months, but have chosen to never pursue or apply for a City Manager position. What is interesting is that I am now following in my father's footsteps at nearly the same stage in life.  I am leaving my job in government, taking a pay cut and benefit cut and going to work for a Zoo (Woodland Park in Seattle).

Did you have a professional relationship with your parent? Do you exchange work related advice?
My father died suddenly of pancreatic cancer at the age of 60 so I was never able to connect with him while I worked in local government.  But while he was alive I was able to visit a class he taught in local government at the University of Pennsylvania and was able to attend the ICMA conference in Philadelphia in the late 80s when he was a speaker.  He did share with me advice on the importance of recognition, the importance of thinking innovatively, and the value of supporting and encouraging staff.  For most of my career he lived on the opposite side of the country so that I would only see him a few weeks a year at most.  I am not sure I will ever have such a distant relationship with my daughters.
What does your parent think of you following in their footsteps?
My father was supportive on my career in Executive Search and I valued the limited opportunities we had to interact the last 10 years of his life.
How do you describe your parent's job to friends? 'City manager' has to be one of the most confusing jobs to explain to non-government folks.
Usually I would rattle off the list of services the city provided and basically say he was responsible for coordinating and administering those services.
What advice can you give to kids whose parent is a city manager?
Be supportive and proud.  It is a tough job being a City Manager and often thankless.  Family support is important even when moving makes it hard.  I got over my anger at my father for moving while I was in high school and as an adult I am glad I did not hold him back from reaching for his dreams.  I would have hated to limit his career and if he wouldn't have gone to Cincinnati I don't think he would have made the connections that allowed him to get the job at the Philadelphia Zoo.
Would you encourage your children to pursue a career in local government?
Yes. Despite the politics that can often make work difficult local governments provide such a great range of services that really make a positive impact on people's lives. In the private sector you keep score by how much profit.  At the end of day local government can be very rewarding. (Written on shuttle bus in Honolulu).
Supplemental Reading
The Assistant with David Donaldson City of Lake Oswego, OR
Lake Oswego to Appoint Staff Member Interim City Manager
Assistant City Manager to leave Lake Oswego in April
Growing Up in City Hall: Life as a City Manager's Child with Kent Wyatt
William V. Donaldson; Zoo President, 60
Camden After the Fall: Decline and Renewal in a Post-Industrial City