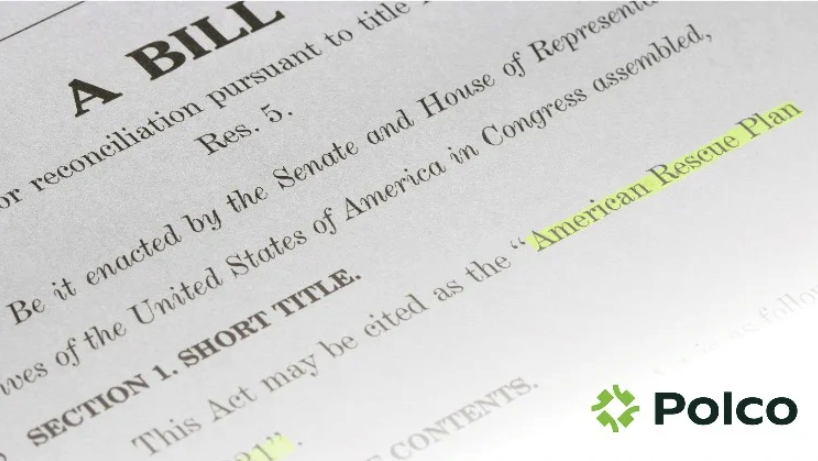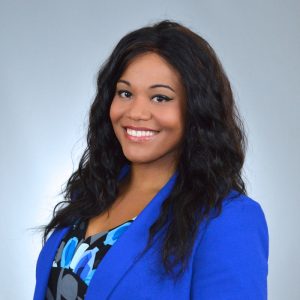 Today's Morning Buzz is brought to you by Angelica Wedell, Director of Communications and Marketing at Polco / National Research Center. Follow Angelica on Twitter and LinkedIn.
What I'm Reading: American Spy by Lauren Wilkinson
What I'm Listening to: Stuff You Should Know
What I'm Watching: Dog Training Videos
---
About $130 billion is here to help communities recover from COVID-19 — a once in a generation opportunity. Local government leaders want to make sure they spend these funds in the best ways possible. But how?
Treasury guidelines specifically encourage local governments "to engage their constituents and communities in developing plans to use these payments." But what are the best ways to engage community residents, businesses, and stakeholders?
To find answers, we spoke with Elizabeth Kellar, Director of Public Policy for The International City/County Management Association (ICMA). We also spoke with Cory Poris Plasch, Vice President of Strategic Development for Polco and Michelle Kobayashi, Vice President of Innovation for Polco. Last, we spoke with PJ Gagajena, Assistant City Manager for the City of Moorpark, California.
These leaders have expertise that includes conducting a community needs assessment, building stronger resident and business engagement, using data for informing decisions, and tracking ARPA spending.
Polco's Vice President of National Engagement Matt Fulton facilitated conversations with these experts about how best to engage communities in developing plans to use ARPA monies. In this discussion, they share best practices for engaging hard-to-reach populations, tips for integrating resident feedback into strategic planning and budgeting, and information about Polco's new ARPA Engagement Package.
Why Is Public Engagement So Important Related to ARPA?
It's difficult to quantify the significance of the disruption of the past eighteen months. So much has shifted during these unprecedented times. What was a priority two years ago might not be a priority today.
With these shifts, it's important to understand current needs and priorities. And because there is so much flexibility with ARPA, it's a great opportunity for leaders to prepare for transformational and long-term change.
"ARPA gives us a once-in-a-generation opportunity we don't want to squander. We need to be assessing the needs and identifying the gaps," said Elizabeth Kellar, Director of Public Policy for ICMA. "There is other federal money available right now … but nothing is as flexible or large as ARPA. ARPA screams out for a long-term plan and strategy. The importance of engaging with your community is terribly important so you know where the community is in terms of its priorities and learn how to best make your communities resilient."
Not only can resident feedback inform the development of the plan, resident input can also help leaders track the impact of those funds. You can measure challenges and opinions over time to see how well your interventions are working.
Last, by using Polco's ARPA Engagement Package, communities will be able to collectively tell a bigger story of how they use ARPA funds to recover from the pandemic. This will be critical information to share with Congressional representatives so they can take more informed actions.
Engaging Hard to Reach Populations
When we engage residents, it's especially important to engage hard-to-reach populations. Why?
According to the Treasury, the public health and economic impacts of COVID-19 have fallen most severely on the communities and populations most disadvantaged before it even began. Disadvantaged communities, people of color, and tribal communities have higher rates of unemployment, infection, and a lack of basic necessities like food and housing.
So how can we best engage those hard to reach groups?
Partner With Trusted Community Leaders: "Work with whoever has voices of credibility in the community, whether that be faith leaders, businesses, the school district, the local health department, or the local library," said Cory Poris Plasch, Vice President of Strategic Engagement for Polco. "These folks may have a different influence or reach into the community than perhaps the local government does."
Use Culturally-Relevant Practices: Translating materials or providing interpretation will help increase participation. Consider that different groups may have different preferred methods of outreach.
Reduce Burdens and Lower Barriers: Many people have access to a smartphone, so mobile responsive outreach can be really important. Additionally technology can help save resources and meet people right where they are.
Increase Outreach to Hard To Reach Groups: Make intentional and specific outreach to neighborhoods with people of color and multifamily housing.
Once You Find Them, Keep Them: Build a panel of respondents. Ask your panel for 10-20 minutes a month to provide feedback. Monitor the diversity of the panel and build over time. Ask them to invite their peers.
Share The Impact Of Their Feedback: People want to know that their feedback matters. Tell them how their feedback influenced your decisions.
One City's Story
Moorpark, California is a diverse city of 37,000 residents located between Los Angeles and Santa Barbara. In 2020, the City planned to write a new strategic plan and they wanted to engage as many residents as possible.
The City recruited 18 residents to a General Plan Advisory Group. Leaders chose these residents for their diverse backgrounds and interests. In addition to the advisory group, Moorpark conducted The National Community Survey (The NCS). The NCS is the gold standard in community assessments. It is a benchmarking survey that provides resident perspectives about local government services, policies and management.
When Moorpark received their report of The NCS results in January, the City Council used the results to shape goals for the next two years. Staff developed objectives and tasks to meet the goals established by the Council and then set out to  align budget funds and resources with the goals in the plan.
"The NCS really helps us communicate why we prioritize certain areas over others. Leaders often have to make very difficult decisions about the community's strategic direction. Having The NCS to refer to has been very helpful and informative" said PJ Gagajena, Assistant City Manager for Moorpark.
City leaders will use The NCS as important data for how they will spend ARPA funds. Moorpark plans to conduct The NCS again in 2022 to be able to monitor progress.
The ARPA Engagement Package
One tool that can help communities plan is Polco's new ARPA Engagement Package. The  Package will help you hear from your community and uncover the insights you need to best leverage federal funds.
"We are excited about The ARPA Engagement Package because of its potential to help you invest in long-term solutions. By involving residents in decisions up front, you will ensure you do more of this in a fiscally-responsible way," said Michelle Kobayashi, Vice President of Innovation for Polco.
ARPA Engagement Survey
The foundation of the Engagement Package is the ARPA Engagement Survey. It is an index of questions administered every six months to help you monitor progress over time. The survey is based on key indicators from The NCS and The National Business Survey (The NBS). The questions have been vetted and many communities have already established trendlines. The ARPA survey also includes ARPA-specific data, which will help communities monitor progress over time and inform spending.
The ARPA Engagement Survey has four sections:
Community Livability: This section helps you gather feedback on the quality and importance of various services. Use this data to help you be able to identify critical focus areas for the funds.
Personal Impacts of COVID-19: This section will help you to better understand how many of your residents are impacted by certain challenges in your community. It may be helpful to monitor how these personal impacts change over time.
Impacts of COVID-19 on Businesses: Learn more about what issues are impacting businesses from revenue shortages, to finding skilled employees and providing premium pay.
Residents and Business Owner Feedback on How to Spend ARPA Funds: Residents and business owners can provide you suggestions on how to use the ARPA funds based on the stated Treasury buckets. This data might inform outreach and education back to the community.
Not only can you conduct the survey multiple times to monitor progress, but also survey results show you how you compare to a set of national benchmarks.
Tools to Dig Deeper
You can use other tools to dig deeper into results from the Engagement Survey. For example, you can use The Polco Library to select a ready-to-send-out survey related to various topics that you'd like to dig more deeply into based on results from the Engagement Survey. You can talk to other communities about what is working well via Polco Connect. Or you can hold a Next Steps Workshop, which can help bring together people from different departments to create solutions to strengths and challenges revealed through the survey.
"I'm excited that the ARPA Engagement Package is a tool that will help communities be data-focused as well as connect with other municipalities. This will help us to do the best job possible to improve our communities across America," said Kobayashi.
_____
This article was originally published on polco.us. Polco brings accurate and reliable community feedback to local government leaders. Learn More About the ARPA Engagement Package