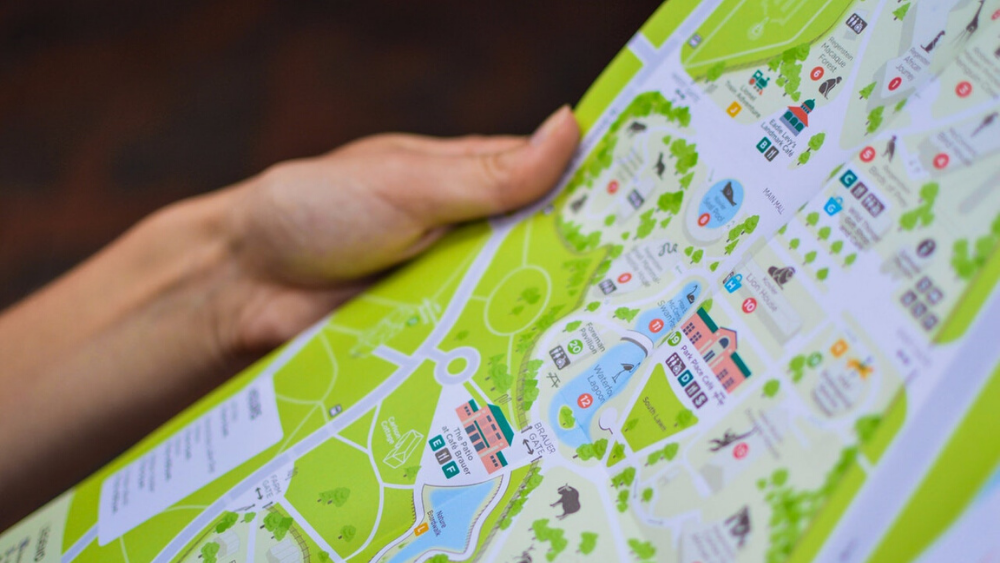 Today's Buzz is brought to you by Danielle Rogers, Community Marketing Manager for the City of Newton, Iowa. You can connect with her on Twitter and LinkedIn. 
What I am Reading: Stay Sexy & Don't Get Murdered: The Definitive How-To Guide 
What I am Listening to: Oprah's Super Soul Conversations
What I am Watching: Encore! On Disney+
---
Recently, I've been asked by several people how I ended up in the role I am in today. I decided to take this Morning Buzz as an opportunity to share my journey to working in government communications and marketing.
My passion for communications and marketing can be traced back to junior high, I think. Because let's be honest, I may have blocked some of my memories from the late 1990s and early 2000s because being a teenager is hard no matter what decade it's happening. But in junior high, I started getting active in leadership roles for local youth organizations like 4-H and FFA. Stepping into those roles and sharing information through newsletters, speeches, and events showed me that there was a need to communicate.
And reflecting now, I can say there's probably another event from this part of my life that put working in local government into my subconscious. My dad, who is one of the hardest working people I know (my mom is another one), started serving on the local township board when I was growing up. Growing up on a farm in rural Minnesota, there wasn't a City Council he could serve on, but he decided that serving the 323 people in the township was important. I think that has always stuck with me.
After high school, I decided to attend a private liberal arts university in Des Moines, Iowa, for its journalism program. I started my freshman year with no declared major in their journalism school but knowing that this is what I wanted to do. I declared Public Relations as my major. And was a student-athlete for three of my four years. And added Environmental Policy as a second major. And was a part of two internships. Plus a work-study job. And two part-time jobs. I was busy; you'd either find me in class, in the library, at practice/in the gym, or work.
The two internships I had, shaped my journey to where I am today. The first was with the junior hockey team in town; I was an on-ice promotions intern that turned into a public relations intern and eventually led to my first full-time gig after college. The second though internship was again one of those things that stuck in my subconscious. I interned for a local suburb's administration office; I served as a public relations intern for the Assitant City Manager and worked on a campaign for a considerable reconstruction project on the community's main thoroughfare. It was thrilling to sit in City Council meetings, work with different departments and see a project happen that would better the community. I was hooked… but didn't really know it yet.
I worked for the hockey team for almost four years full time, then took a dive into the corporate B2B world doing communications and training with a promotional product distributor located…in Newton, Iowa. For the first year, I commuted from the Des Moines metro to Newton, which wore on me. So I purchased my first home. Started establishing roots. And unbeknownst to me, that move would get me back to the heart of who I strive to be – someone who cares about her community.
My now supervisor attended a young professionals meeting and was looking for someone to serve on the City's Planning & Zoning Commission. I jumped at the chance. I became friends with other young professionals who worked for the City at that time. I attended City Council meetings. I took part in a community-wide rebranding. I got involved and loved every second of it. And then, what seems like a unique blessing, a post for the first Community Marketing Manager for the City of Newton, Iowa was posted online. And the rest is history.