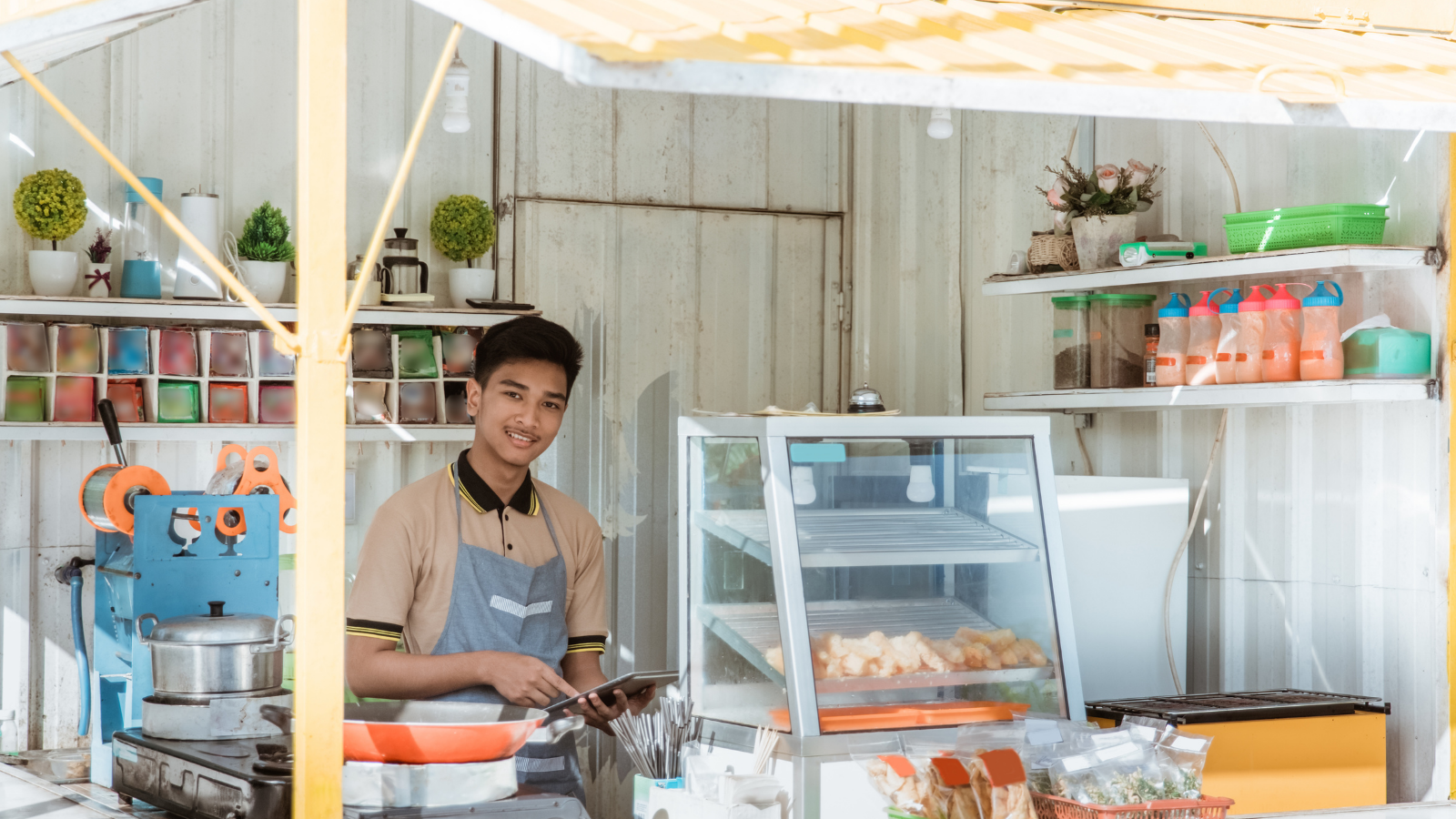 This guest article was written by Michael Huling, Graduate Assistant at the Davenport Institute for Public Engagement and Civic Leadership.
---
Entrepreneurship has long been a feature of the American economy that reflects the dynamic and creative spirit of Americans. One of the fascinating developments that has emerged in light of the pandemic is the resurgence of entrepreneurship.
According to the U.S. Census Bureau, 2021 set the record for most new business applications (5.4 million), breaking 2020's record of 4.4 million. For all of the adversity and adaptation that business owners have had to endure, the creation of 10 million new businesses is an encouraging sign. With the expansion of remote work and many Americans pursuing new career opportunities, the conditions for a reshaped economy are undeniable. This new rise in entrepreneurship is also unique in that many new businesses are being created in the homes of Americans.
When we think of home-based businesses, we may primarily imagine food sales, arts and crafts, and other small-scale endeavors. And understandably so, as the number of Etsy businesses and sales has soared since 2019 while home-based cooking businesses—such as Microenterprise Home Kitchen Operations—have also become increasingly popular. 
However, research from the Census Bureau's Survey of Business Owners shows that about half of American businesses are home-based. Even more striking is that the industries most likely to be home-based are not foodservice or arts and crafts, but information, construction, and technical services. Not only do home-based businesses represent a major sector in the U.S. economy, but these businesses are much more diverse and advanced than most of us would expect.
There are several key advantages to home-based businesses that help explain their growing popularity among entrepreneurs. It's no secret that renting office space can be prohibitively expensive, especially with added costs of water, electricity, furniture, and so on.
Home-based work allows business owners to avoid these overhead expenses and invest more in their actual product. Like remote work, home-based businesses offer convenience that is particularly valuable to those with obligations to their family, friends, and community. Beyond the time saved from commuting, the flexibility of working from home has become a leading reason why Americans are eager to maintain a hybrid or remote work arrangement.
Impediments to Home-Based Businesses
Despite the variety of benefits that home-based businesses can provide, many prospective entrepreneurs are discouraged and even legally forbidden from starting their businesses. There are two main barriers preventing many home-based businesses from being established: zoning restrictions and limited technical assistance.
Many localities have explicitly banned home-based businesses with zoning ordinances that draw a clear line of separation between residential and commercial activity. Such restrictions commonly emerged in the 20th century as suburban sprawl motivated the disconnection of home and work that had been—and continues to be—central to both urban and rural lifestyles. These anachronistic restrictions have largely persisted despite the developments of the modern technological economy, which promotes commerce beyond the traditional brick-and-mortar.
"As many entrepreneurs have discovered, U.S. zoning codes regularly subject home-based businesses to unworkable standards, if they don't ban them altogether," explains city planner M. Nolan Gray. "For example, some codes strictly limit home-based businesses to a list of antiquated professions, from clock repair to millinery. Many cities impose strict limits on deliveries and operating hours."
In addition to the structural barriers of zoning, many would-be entrepreneurs are hesitant to start businesses because of the complex regulatory process that doing so entails. From business applications and fees to uncertainties about labor laws and other regulations, these barriers to entry often dissuade entrepreneurs.
How Local Leaders Can Facilitate Home Businesses
In the summer of 2021, Florida passed a law forbidding localities from regulating home-based businesses differently than other businesses, so long as no other local ordinances or zoning restrictions are violated. In other words, home-based entrepreneurs are not being given special protections, but a level playing field.
Ann Arbor, Michigan also successfully implemented zoning reform in response to entrepreneurial needs. The city removed lists of arbitrarily permitted and prohibited businesses and clarified regulations that previously limited the employment and commerce flexibility of home-based businesses. In both of these examples, neighborhood concerns regarding traffic, parking, and noise are addressed by holding home-based businesses to the same standards as other businesses.
Libraries have also stepped up to provide resources to entrepreneurs, helping to reduce technical barriers to entry. In 2020, the American Library Association (ALA) launched a program called Libraries Build Business, featuring a partnership with 13 libraries to expand services for entrepreneurs and small businesses. Each library designed its own program based on the needs of local entrepreneurs, offering resources ranging from workshops and mentoring to technical support and internet access. Ultimately, the ALA's pilot program sought to identify "promising practices and models for library-led entrepreneurship initiatives" that can be scaled to programs in 17,000 libraries nationwide
The entrepreneurial spirit has always shaped the American economy, and that continues to be the case today. As home-based businesses become more and more popular, it is incumbent on local governments to help facilitate this commerce by removing unnecessary and burdensome restrictions that impede entrepreneurs. Through policies that promote zoning reform and provide technical assistance, cities can help home-based businesses flourish—benefitting entrepreneurs, communities, and governments alike.