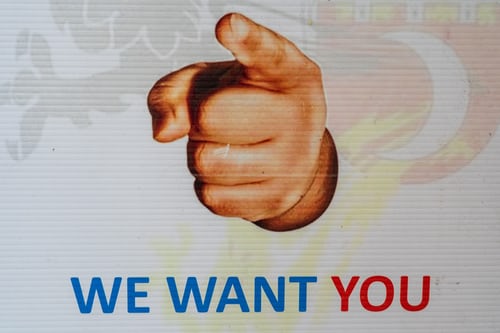 This article was written by Pavani Peri, Acta Solutions Co-Founder. Connect with Pavani on Email, LinkedIn or Twitter. 
---
Throughout the pandemic, there has been high turnover and shift in people's jobs. More and more, people are moving around workplaces—trying to find a well-suited job with good culture, remote work opportunities, and mission-aligned work.
What does this mean for local government?
In order to retain current employees and attract new high quality talent, local governments must offer competitive benefits. Here are some things leading governments are offering their employees to increase employee satisfaction and to become competitive in the age of the great resignation.
1. Offer flexible remote/hybrid work options

"The ability to remote work is now seen in job descriptions in other industries and in other jurisdictions. We could choose to ignore it, but then we'd lose talent."

Or, local governments can add remote and hybrid work environments to their job descriptions to retain their current employees and attract new talent that is being recruited by organizations that offer this flexibility.
2. Trust your employees to do their work in a remote environment

"If a local government doesn't have remote work, that tells me that the workplace doesn't trust me to do my job. that trust is important to me in my employer."

Local government agencies must trust their employees to work in a remote setting, and give them the opportunity to figure out their routine and flow in a hybrid world.
3. Streamline processes to make remote work enjoyable

"We've taken the space, virtually, to work the way we've always wanted to work. To create a culture of collaboration. How do we want to work?"

Don't bring outdated practices from the office days into hybrid work!

Take steps to streamline simple things to adapt them to the digital age. Record training videos and FAQs to send to staff on how to navigate new processes. Turn away from wet signatures and embrace digital signing. Explore procuring widgets and add-ins that make communication workflows easier. End meetings 10 minutes early to allow staff to take a breather in between engagements.
4. Offer strong employee training and new employee support online

"With resignations and new hires, being separate and working remotely is difficult because we don't get a lot of collaboration. And you can't just stick your head up over the cubicle and ask for clarification like we used to."

Digital workflows can strengthen employee training and new support. Create hassle-free internal communications so that new staff can get support and their questions answered as if they're in the office. Create FAQs for new staff so that repetitive questions they might have are answered in one place.

Make a centralized knowledge base that staff can use to train new employees so that workflows are all aligned and consistent moving forward—especially in a remote culture.
5. Establish a people-first culture

"We've gotten away from employee satisfaction. So much of what we do is about people, and people want to enjoy where they work. It forces us to look inwards as a boss. There are things we can do that's not a city policy. Our organization thrives when our people thrive."

Doing check-ins at the beginning of meetings to understand what people are feeling will allow teams to manage expectations and work better. Giving people the space to be their complete selves even in a virtual meeting or workflow will allow employees to genuinely enjoy their jobs. Ask people how they're doing. Do a fully body scan once in a while, where a staffmember can lead a team to think about how their bodies are feeling in that moment—where is there stress? Where is there tension? These simple moments will relax teams, and set them up for better quality work.

If you want more! Schedule a 15 minute call with our team on how your local government agency can win the talent wars.

Pavani is a co-founder of Acta Solutions. Acta Solutions streamlines customer support for municipal departments to decrease staff workloads and improve customer outcomes on digital services. She's also worked for Cities, specifically in economic development.