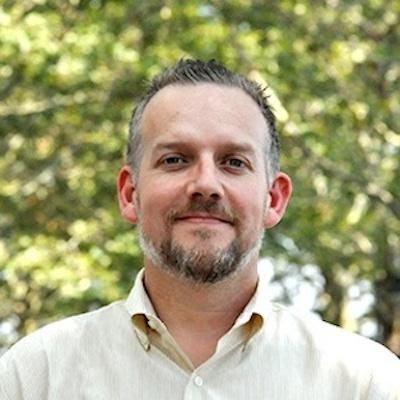 In this series, ELGL Co-Founder Kent Wyatt poses three questions to the guest columnist, and the guest columnist selects one to reflect on. This week, Kent Hartsfield, Cartegraph, highlights three strategies for how local governments can respond to COVID-19.
---
Nothing is more human than our deep desire to help others and to be supportive in times of need. 
This is true of all of us working in, or supportive of, local government. The pandemic we are living through provides an opportunity to do that on a grand scale.  These times demand that we be able to access, coordinate, and respond to information and events quickly and knowledgably. Failure to face these challenges with effective tools and solutions is simply not an option for local governments right now. 
I do not need to tell you that many changes are coming, indeed the next several months and years will bring with them innumerable new challenges. These changes will heavily influence service delivery, communicating with citizens, routine operations within your organization, and challenge existing social and economic programs.
It is finding solutions to these challenges that will require agility and the ability to adapt quickly as new social norms develop and behaviors such as social distancing become…well, the true "normal". 
We understand that the feeling of uncertainty can be a bit scary, but we must move quickly to remain responsive, coordinated, and supportive – when so many are in need of help.
Here are three tools that Cartegraph and others can provide today to prepare for that future.
Track Costs
Almost every local government is addressing a world with decreased tax revenue in the coming years and are struggling with how that will affect their communities. That's why maximizing cost recovery through FEMA relief is so important.  Cartegraph for COVID-19 Response is a no-cost solution with preloaded FEMA rates and reports that will deliver the relevant information needed for your FEMA Public Assistance Grant. Your team can schedule, assign, and complete tasks, track equipment and materials used, and most importantly work remotely via phone or tablet.
Through reports provided with Cartegraph's COVID-19 Response app you will have detailed information on your organization's activities and the financial impact of these actions. These reports can be a part of an ongoing internal update for your organization or shared with your community to help alleviate concerns.
Communicate
For many of us, the first global and nationwide impacts of COVID-19 were first seen via Johns Hopkins Coronavirus Resource Center dashboards. This ubiquitous tool was created by a first-year graduate student and his thesis advisor using Esri ArcGIS Hub and now receives over a billion hits a day and consolidates data from over 350 sources globally. Your local efforts don't need to be as comprehensive, but you can use the same tools. Esri is providing a free COVID-19 GIS Hub site to help organizations understand the potential impact of the disease on public health, coordinate efforts, and communicate with your residents. 
Learn and Adapt
"We're all in this together" has seen a sharp increase in the amount of guidance and help provided by partners and peers that are leading the charge in their organizations. ELGL's own COVID-19/Coronavirus Resources are a great place to see what your peers have implemented and how vendors can help. What-if Wednesdays with Nick Kittle will help you look at and discuss big questions. These are things that if we aren't thinking about them, we should be.
Are we acclimating to a remote-first world? The work and the tools we use should be inclusive of remote workers and allow everyone to be as productive as possible. This time has shown us that we can't hinder staff by limiting access to tools and software, requiring a morning stand-ups to assign work, or many of our previous daily routines. While an increase in the remote workforce is undoubtedly going to present many challenges (from IT and staffing to supervision and service delivery) it is also bringing a spotlight to bear on current processes and bring much needed improvements into clear focus. 
This is the perfect time to address the dreaded "It's the way we've always done it" and create new processes based on best practices and not reactionary responses to what is most comfortable. While this is never easy, it will give your teams a project to focus on that lets them look beyond their day-to-day and shows an organizational vision beyond just the next few months. Something we all need right now.
While we all are struggling with the pandemic in different ways, without exception our communities will see the impact of this for years to come. How we are able to avail resources, enact change, and innovate will make a big difference in how deeply that change is felt.
And always lead with empathy – nothing is more human.