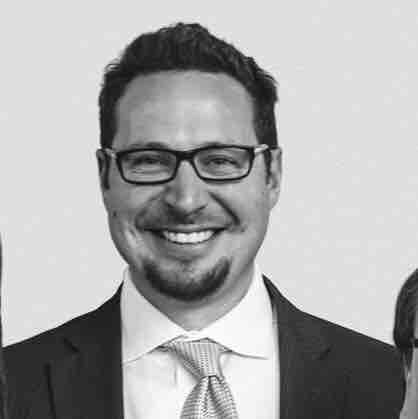 In this series, guest columnists choose to reflect on one of three prompts provided by ELGL Co-Founder Kent Wyatt. This week, Weston Davis, EMS Director for the City of El Campo, Texas, writes about the importance of cultural competence. 
Sign up to be the next guest columnist for the 'I Have to Ask' column.
---
In 2020, local government has many issues that need to be tackled. 'Cultural competence' is one of the issues that should be getting more attention. Before the murder of George Floyd, and the resulting wave of anti-racism, local governments were not doing enough to advance diversity, inclusion, and equity.
Cultural competence is understanding that everyone is different and you need to learn how to work with everyone. There are many definitions and standards for cultural competence. The basis of competence is to gain an understanding of others' cultures. This means that people in the organization should learn that those with different ethnicities, color, sex, sexual orientation, religion, and country of origin see things differently. Cultural competence does not mean that you need to learn the intricacies of every cultural characteristic. The goal of cultural competence is to realize differences and understand those differences.
Many organizations, including local governments, have initiated well-intentioned diversity, inclusion, and equity programs. We have evaluated hiring practices, promotional processes, and given help to those who have been historically left behind. Well-intentioned efforts have been made to create a more equitable workplace. However, local governments still has work to do. There are examples, throughout local government, of city managers, departments, or other staff getting in trouble for cultural sensitivity violations.
There is a troubling trend in local government of token measures to appease the loudest groups. Will this appeasement have lasting long term positive effects on culturally forgotten local government employees? The short answer is: No.
Local government must make real and necessary changes to further diversity, inclusion, and equity. Some gestures look great on the news but are not likely to bring long-lasting change.  
Local government can create an environment of cultural competence to solve many human-related problems. Cultural competence can be advanced by taking a few actions.
The first is to provide cultural competence training to all local government employees. This training should include bias awareness, and include how cultural characteristics, beyond the federal protected characteristics, impact the way people work with others. The training must be done so everyone understands each other better, not just because it is mandatory.
Next, employees must be encouraged to build relationships with people different than themselves. These relationships have too many benefits to list here.  However, the primary benefits of relationships are:
Understanding each other and

Having an ally to help you better accomplish organizational goals
The newly formed relationships can reduce bias and build one's competence in interacting with others with the same cultural characteristic.
Lastly, the organization's leadership has to understand everyone is an integral part of the organizational culture. Every opportunity should be taken to build competence in other cultures when leadership is working with employees. Just as a good leader reminds the team of the core values and mission, they should promote the benefits of a culturally diverse group.
When cultural competence is incorporated into the organization's culture, it can lead to real diversity, inclusion, and equity. The primary hurdle to achieving these goals is that people do not understand each other. When there is a mutual understanding of those who are different than us, it makes the organization a better place to work for everyone. Local government can be the leader in cultivating organizations that represent and have meaningful relationships inside and outside of their community.