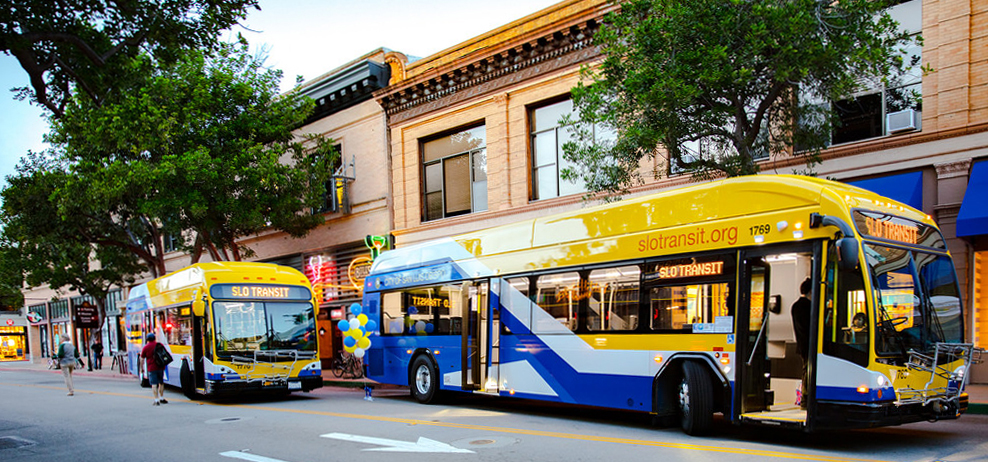 In this series, guest columnists respond to one of three topics selected by ELGL co-founder Kent Wyatt. This week, Christine Wallace, Neighborhood Outreach Manager, City of San Luis Obispo, California, writes about event planning in local government.
---
Before joining the police department, I spent a decade with San Luis Obispo Parks and Recreation. I started in youth programs, rolled into facilities then landed as the supervisor for Special Events. In our small department this covered Parks and Rec produced events, event permitting, the street banner program, skate park, community gardens, volunteers, senior center, and film permits. The part of the job description that says "other duties as assigned" was used to its fullest – and I loved it. The pace was often frantic, but teamwork made the dream work and it was some of the most fun I'd ever had as a chronological adult at work. I learned a lot during that time and those years prepared me for the next level customer service aspect of working in public safety.
Through the event permitting portion of the job, I made connections with event production companies and worked as a contractor on several massive events including Tour of Georgia, Amgen Tour of California, and Livestrong Challenges (#beforethescandal). I could care less about professional or recreational cycling but as a self-proclaimed event nerd, I couldn't get enough of being on a production team. Working large scale events helped me rethink how my team and I approached our hometown events and make them more attractive to our residents. 
My time in special events was not all unicorns and kittens, I made a couple memorable mistakes that have since shaped how I approach projects and community engagement in my role with public safety.
Street closures are never "simple." Engage, inform and receive feedback effectively and efficiently. 
In late 2006, a film production company contacted me to apply for a film permit. The request was a "simple" one time nighttime street closure of our main retail street. Local businesses were notified, the traffic engineer approved the closure and the turning of the closed one-way street into a two-way street, the fire marshal was on board and ready to roll for a mid-January evening…and then the actress whose name rhymes with Schminsey Schomhan came down with a mysterious case of appendicitis (aka cocaine overdose) and the shoot was cancelled.
I reworked the permit with the production company for one month later, February 13 to be exact. Cue the ominous horror movie music because the Valentine's Day massacre was about to go down. I promise, I know all the fake holidays and where they land on the calendar but it didn't occur to me that there would be any huge "issues." However, I failed to engage in a timely manner with the retailers when planning the re-shoot. Thus, the street closed down at 5 p.m. on the day before Valentine's Day and effectively barred ALL of the last-minute Valentine's Day shoppers from easily accessing the jewelry stores, art galleries, lingerie stores, and women's clothing stores. Big picture: decisions made without fully engaging with those that may be affected may end up biting you and hurting people even when intentions were good. 
Contractors are awesome! Make sure they have the tools to get the job done.
In the event world, sponsorships are a main funding source and if you can raise the money to pull off an event, it's a win-win. If you hire a company to help put on an outdoor movie event, make sure they have extra projector bulbs so the 2,000 people who are camped out on blankets on the soccer field waiting for a movie to start don't begin to mildly riot because the movie is an hour late in starting. When hiring contractors, ask the right questions, get agreements reviewed by legal well in advance, get mobile phone numbers of the workers (not just the owner or manager), don't depend on casual phone calls and fancy looking websites before making decisions about the companies hired to help. Go bigger than the required template when finding the right group to help get the job done. 
Health and safety are no joke, be prepared for anything and everything.
Mother Nature is a crafty, crafty gal. Weather can change almost instantly and if well prepared, events can continue (mostly) as planned. You can never have enough ice, always weight or stake down the pop-up tents, extra first aid kits aren't actually "extra," trash bags can be repurposed as tie downs, transportation devices and ice pack wraps. The point is, if you can't pull something off safely, don't do it. Making the hard call to cancel or postpone can be unpopular but the point is keeping people safe far outweighs emotional ties to a potential experience.