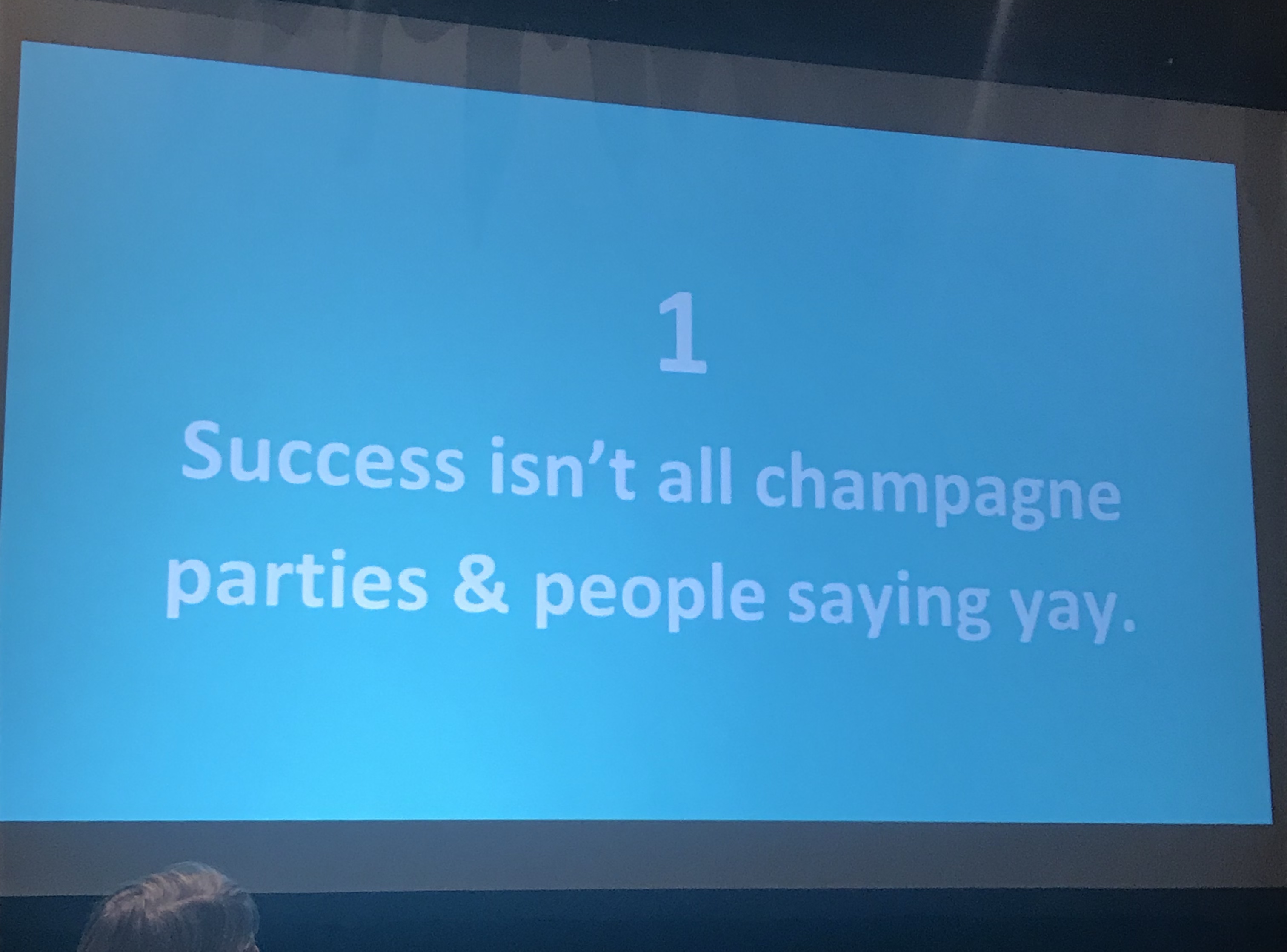 In this series, guest columnists respond to one of three topics selected by ELGL co-founder Kent Wyatt. This week, Emily Gibson, Planning Director, Montgomery County, VA, writes about sparks Instead of champagne.
---
After ELGL19, I returned to everyday life challenging myself to keep that "spark" with me as long as I could. You know, the feeling you get when you are around a group of people at least as passionate about their work as you? I call that a spark. Also while in Durham I remembered signing up to do a guest column that somehow fell off of my list. (Doh!) However, I am convinced that the timing could not be better if I am indeed going to keep the spark alive that ELGL19 put in my heart those few days in The Bull City.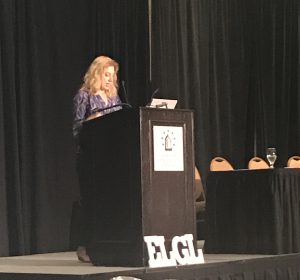 I was asked to reflect on a proud career accomplishment I am and if I'm being completely honest with y'all, I have many. I'm not trying to sound boastful but I wanted to set up the one I selected in such a way that your first reaction wasn't to feel pity for me.  If you were at ELGL19 and you were lucky enough to hear the presentation from Hana Schank, you will remember when she shared her "three sentences on the website" victory and what an accomplishment that was. I've had many of those over the years and to me it felt as if she was singing my song! Hana's sparks that day were just what I needed. It was a great feeling to be in a room of people who understood the value of the small victory.
So, I'd like to share with you an accomplishment that sticks with me to this day. This career accomplishment, the one that brings me pride and joy, the one that is: a sidewalk. Don't feel sorry for me, just stay with me and let me tell you more. At the time I reviewed the site plan for this site I was as an entry level planner and still finding my way in the world of local government. (I could write a whole separate post about how ill-prepared for local government planning, but rest assured, I was often questioning things that we had most certainly not covered in college.) The jurisdiction I worked for had a basic requirement in the code to provide sidewalk along the adjacent corridor. Even in my short time there, I'd seen this not be as meaningful on other sites as I felt the code intended. There was no requirement for it to connect to other sidewalks on adjacent properties, no direction on how near (or far) to the corridor it had to be, etc.  But on this plan when you followed the topographic lines it was clear to see this proposed sidewalk stopped in a pretty bad spot- a ditch. To make matters worse, this was actually allowed based on a strict reading of the aforementioned code. This seems maddening, right? It was especially maddening to a new Planner yet face any real challenges with no authority to address changes. But in the way we do when we are fresh and full of energy, I talked to my supervisor and she indicated while we couldn't require it, she didn't mind if my comments on the plan recommended the additional changes needed to make this a functional part of the site instead of something that met the code but fell short of functionality.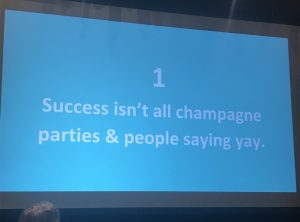 When the resubmittal came in, I feverishly opened the plan to see the sidewalk was extended via a culvert proposed over the ditch making a usable transition from this property to the next. Honestly, I felt a feeling that I couldn't explain. I had effected change in spite of my status. It felt good. Really good! That day in my office I thought it would be the best feeling I could have about that site. What a big day! Who knew that a corner drug store and fast food project could be so impactful? Turns out it got better a few months later once construction was complete. I was driving by and saw a woman pushing a stroller right over the ditch that was there before. YOU GUYS! I can still see it today and it's been over a decade. Since that time I've had "bigger" accomplishments that were celebrated as such, but this sidewalk, it was likely my first spark. It was the moment when local government first clicked for me and I understood my calling at a different level.
I don't get a chance to go by that site much anymore. I moved five hours away and currently love my job as a Director in a larger community. But timing is everything. Reflecting on this early career accomplishment to share here turned out to be the spark I needed to keep the ELGL19 energy with me a little longer.