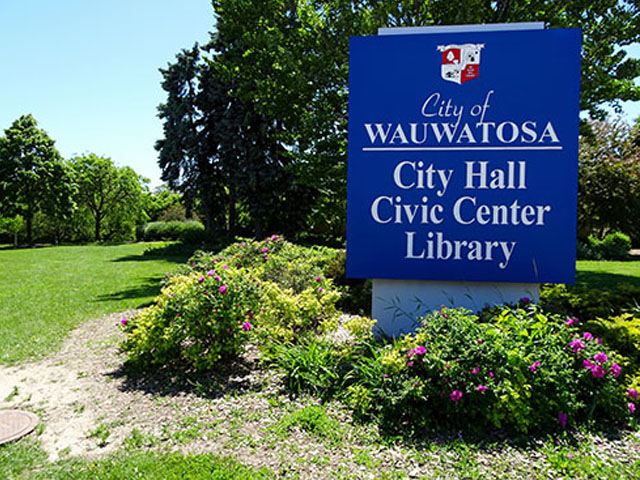 In this series, guest columnists respond to one of three topics selected by ELGL co-founder Kent Wyatt. This week, Melissa Weiss, Director of Administrative Services, City of Wauwatosa, Wisconsin, reflects on key career experiences.
---
Picture this – the Director of Public Works/Engineer submits their two-week notice and there is no management bench to oversee the department. I was asked to serve as Interim Public Works Director. My background? Bachelor's degree in economics. Master's degree in Public Administration.
I had work experience overseeing communications, human resources, and information technology. Within about a week I would be responsible for utilities, including seven wells, a wastewater treatment plant, engineering (with no engineer on staff at the time), roads (including roadwork, snow plowing, maintenance, and more), and parks. 
Pending projects included a transition out of a union environment for the public works staff, a lack of trust between management and the team, and a new subdivision under construction in a farm field. At the time, I went through a myriad of internal questions. We were a very small staff and so it was the right thing for the organization for me to step up to the plate. I was young and inexperienced in public works… and I'm not an engineer. 
I reminded myself that you don't need to be a content expert to be a management expert. You need a thick skin – and you need to know your worth. My administrator knew I could do the job. I knew I could do the job. I served as interim director for a number of months. With a great team, we built that subdivision. We successfully transitioned out of a union environment. We cross-trained three disparate teams into one resilient team public works and we built a leadership bench. 
After two rounds of hiring and months as interim director, we didn't find the leader our team and community were looking for. The administrator asked me to take the role permanently and I was named Assistant Village Administrator. I oversaw Public Works, Communications, Information Technology, Human Resources, and later Administrative Services. We hired a great engineer and an assistant engineer – both women, which is awesome. 
Over my tenure in the position, we reconstructed Main Street, built a new Village Hall (and I was the boots on the ground construction manager for that, but that's a story for another day), and designed radium treatment under consent decree with the DNR. The best accomplishment though was building a strong leadership bench and an all-star team that embraced the philosophy of leadership at ALL levels. Most importantly, we built trust. It took dedication and it took years to fully implement the change we envisioned in year one. 
One of the questions I was asked to reflect on in this article was what did I learn? It's fair to say I learned a lot.  
Newer leaders can doubt the time is right to take their seat at the table. If I have one takeaway for you from my journey, it is this – take your seat. Lead with confidence. 
Don't be afraid to manage a new department. You can learn. We have great capacity to learn and to grow if we embrace the opportunity. Apply yourself. 
Surround yourself with mentors. If you don't have that resource at work or in a neighboring community, ELGL is a great source. When you have a new challenge in front of you, ask for feedback. One of my favorite ways to do this is to outline the issue, my intended course of action, and ask a basic question to my mentors– what am I missing? The best mentors won't tell you the solution, but they will bring you along on their thought process and you will learn. 
Don't be afraid to fail. Everyone does and that's where learning and innovation happen. 
Make decisions. Indecision is not an option. Sometimes when you are entering a new field or role, you may struggle with this, but it is essential. This was tricky, especially when the questions are down in the weeds. How do you manage in these moments? Leadership at all levels.  Your team has all the information they need to answer those in the weeds questions. Talk the pros and cons through with them. Understand the risks. Weigh them and then act. Better yet, empower them to make the best decision. 
As a woman working in a field or position with few women, be comfortable taking the space you deserve and get comfortable being the only woman in the room.  
Don't take it personally when people are surprised that you can do your job. I will never forget a public meeting early in my tenure as interim, when I was presenting at a public meeting. I used all the right terminology and a person of authority made a very noticeable sign of surprise. I had spoken like a Director of Public Works and it shocked them, but I was the Director of Public Works, so I just kept right on presenting. 
I know I have said it already, but it is worth saying again – have a thick skin. I was tested in so many ways. I was told crude jokes, cursed at, and made to feel like I didn't belong. That's fine. Their insecurities don't need to be yours. 
Leadership is everything. I had a great professor who taught that there can never be too much gratitude, kindness, and empathy in local government management. Soak that in for a moment because it's powerful. Take the time to thank people he said, so I did. I sent candy bars and thank you notes to team members who did great work. Small or big projects – it all mattered to me. Say thank you. Send the candy bar. Make sure your team knows you appreciate them. I knew I had earned their respect the day I got a candy bar from them – and that was the best day.