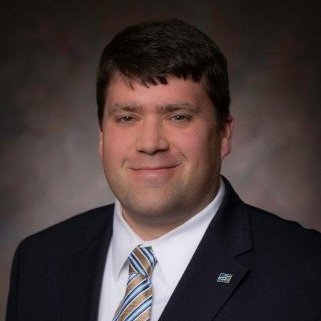 In this series, guest columnists respond to one of three topics selected by ELGL co-founder Kent Wyatt. This week, Marc Nelson, City of Roanoke, Virginia, Special Projects Coordinator for Innovation & Economic Inclusion,
---
In March 2018, I began leading a new initiative for the City of Roanoke (City) focused on innovation, entrepreneurship, and economic inclusion. This "economic cluster" is housed within the City's Department of Economic Development, where I have served as Special Projects Coordinator since 2011. 
Cluster theory is hardly new, having garnered significant attention since emerging from academia in the early 1990s. As described by ICMA in a 2012 article, cluster-based economic development initiatives are "interventions designed to improve a cluster's performance by addressing the common needs of businesses in the cluster." 
Upon arriving in 2017, City Manager Bob Cowell immediately recognized the need for the City to be more proactive in aiding and promoting the various innovation and entrepreneurial initiatives developing within our community. To this end, he tasked me and my ED colleague, Aisha Johnson, with making that happen.
In terms of innovation, that meant fostering the City's already strong relationships with key players in the arena, including Carilion Clinic (the region's largest healthcare provider) and the Virginia Tech Carilion Research Institute (now the Fralin Biomedical Research Institute at VTC). After these two entities announced their intention to develop a health sciences and technology district along the City's major north-south arterial, the City began convening meetings of the stakeholders involved with these efforts to identify synergies between partners and to create a formal development plan. 
By 2018, this "Steering Committee" had grown to include over a dozen organizations, including Radford University and the Roanoke Blacksburg Technology Council (RBTC). Embracing the City's role as a convener; Cowell encouraged the group to think less in terms of prescribed geographic locations in favor of a mindset focused more on the corridor's growing portfolio of dynamic innovation assets. With the committee's approval, he tasked a team comprised of representatives from several of those organizations, led by our cluster, to develop the marketing and branding tools that would promote those assets. 

The result was Roanoke Innovates (RI), a portable and inclusive brand that captures the spirit of innovation and entrepreneurship that exists citywide. In addition to a new web site (roanokeinnovates.com), the team worked with an outside consultant to develop logos, a branding guide, and a toolkit aimed at helping individuals, businesses, and others seamlessly integrate into the RI ecosystem. In addition the City also joined the National League of Cities' "Innovation Ecosystem" Program, which supports cities as they explore and implement regional innovation, entrepreneurship, and STEM pathways. 
The City has also been active over the past few years in promoting and enabling entrepreneurship within our region. In response to feedback from that community and in anticipation of meeting the needs of potential spinoff businesses from VTCRI, the City began searching for locations in which to house a business startup accelerator. A property swap with Carilion gave the City a prime location downtown, the improvements for which were financed by a grant our office secured from the Virginia Department of Housing and Community Development. 
In 2016, the Regional Acceleration and Mentoring Program (RAMP) opened its doors to an initial cohort of five companies. To ensure RAMP functions in a truly entrepreneurial fashion, day to day operations are managed by RBTC with the educational curriculum provided by Virginia Western Community College. The City serves as landlord for the facility, provides nominal funding for RAMP, and is regularly involved with cohort events. To date, fifteen companies spread over three cohorts have helped create a dozen new jobs for our region. 
In addition to our work with RAMP, we also actively support grassroots entrepreneurship, providing resources for initiatives such as The Gauntlet, an annual competition organized The Advancement Foundation, a regional nonprofit that helps businesses receive access to capital, mentoring, and other resources. We also administer more traditional programs that aid developers and main street businesses with development costs, including façade grants, building permit fee rebates, and water/fire/sewer rebates, all part of Roanoke's Enterprise Zone. These efforts are a key part of our cluster's mission due to the important role they play in shaping our city's economy via job creation, property investment, and quality of life. 
Finally, our cluster has recently started working on issues related to economic equity. A concept that has become a priority for our City Council, our efforts in this area are based on the premise that all citizens and businesses are deserving of equal access to opportunities within our city regardless of location. This notion has led the City assisting high school students with entering the workforce, partnering with Goodwill Industries of the Valleys and the Workforce Development Board to place students 16 and older in summer jobs while providing a workforce readiness camp for students ages 14 and 15. The goal is to grow these training programs into internships and apprenticeships that will help students make career choices.
The City also participates in Bank On Roanoke Valley; a partnership with the United Way of the Roanoke Valley, local government leaders, and financial institutions to offer checking and savings accounts to citizens at a nominal fee or no fee.  The program also offers free financial literacy courses to the public. This effort has revealed an additional need in the work to attain economic equity among citizens. The City secured a grant to begin preparations for the counseling services through the Cities for Financial Empowerment Fund to offer individualized counseling, tailored to each resident's or family's financial situation. 
In applying this principal to the other areas of focus within our cluster, we are exploring recent efforts in purchasing reform intended to provide smaller and minority owned businesses with access to opportunities previously beyond their reach or perceived to be beyond their reach. We are also exploring programs that have been successful in other communities, such as the Goler Community Development Corporation, a 501©(3) corporation focused on real estate development and entrepreneurship in the Goler Heights Neighborhood that borders the Wake Forest Innovation Quarter in downtown Winston-Salem, North Carolina. 
Much of the work being done by our cluster is less than two years old. Even with a few early successes, we have already realized the value of fostering relationships and being flexible as the needs of the community grow and evolve. The work is challenging, but well worth doing to help shape the future of our community.
---
Supplemental Reading
Roanoke promoting Innovation Corridor to attract more development
Focus on innovation: Roanoke's role in '21st-century economic development'