In this series, guest columnists respond to one of three topics selected by ELGL co-founder Kent Wyatt. This week, Meredith L. Thompson, Budget Manager, County of Roanoke, VA, writes about her experience working for the Virginia Military Institute.
Sign up to be a guest columnist for this series. 
---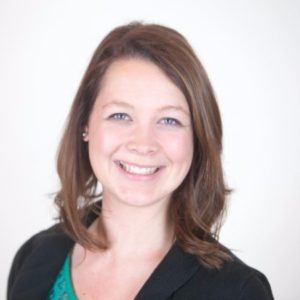 Landing a job at the Virginia Military Institute (VMI) was never part of my career plan, but really, neither was working in local government. The experience there has been a tremendous help in navigating the cultures of departments that operate under a paramilitary structure.
After graduating from Virginia Tech in the height of the economic downturn, I continued living in the college town of Blacksburg since employment options were minimal in my hometown. After almost a year, I landed a full-time job as a receptionist in the Virginia Tech Career Services office. I worked with an amazing staff who encouraged me to explore career opportunities beyond my role while giving me assignments related to career advising and job search prep to help build my skills.
In an effort to be more involved in the community, I stumbled upon the Town of Blacksburg's Citizen Institute webpage. I signed up, and the program introduced me to the wonderful world of local government. By the following year, I began applying to MPA programs. Because I wanted to be immersed in the field, I chose a program that was offered in the evenings, and my classmates were mostly professionals working in a variety of local government and non-profit roles. My goal was to get a job in local government as I studied, but my plans didn't quite materialize.
After completing an AmeriCorps program and an internship during the first half of my master's program, I was eager to find something in local government with better pay and maybe even benefits. After applying to local jobs with little response, I expanded my search to the state's jobs list. I noticed an opening for a temporary position at the Virginia Military Institute, located about an hour away from where I was studying, in their career services office. I applied on a whim and was offered the position within 2 weeks. It was temporary, lasting through the end of the academic year, which happened to be when I would graduate with my MPA. It wasn't what I had in mind for myself, but I was sure I could somehow translate the skills learned to help me get into local government.
Prior to applying, I was familiar with VMI because I grew up about 30 minutes west of the historic campus and had visited the museum multiple times through grade school. I knew the students were in uniforms, that the first year students had been called "rats," and remember watching the first women join the ranks in the late 1990s. In college, I learned of its role in the Civil War and how Stonewall Jackson had once taught there. All of my experiences had been that of an outsider, and I had little knowledge of how the school operated outside of its history.
My experience at VMI was unlike any other employment experience, and I've had over 20 jobs since I could start working at the age of 16. As a temporary employee, I wore civilian clothes. All other academic and professional staff were in uniforms. As my boss escorted me to the HR office on my first day, the students each stopped to salute him as he was in higher ranks as a Colonel by VMI standards. Without uniform or rank, I simply received a "Good Morning, Ma'am" from every cadet I passed. Imagine saying Good Morning in return to droves of cadets on their way to breakfast as you made your way in to the office every morning (from the parking lot at the bottom of a steep hill). Although out of breath by the time I reached the office, it was a nice welcome each day.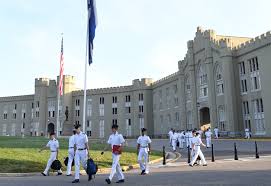 The majority of my work involved providing career advice and resume writing assistance to cadets. The cadets would sometimes get frustrated when I didn't understand the acronyms or the importance of ranks or certifications. The advantage was that I could say that most employers wouldn't understand them either. I would ask them to explain to me exactly what the training meant and how it would be helpful in a future job. Then, we'd work together to write it out on the resume and/or cover letter in a way that would be easy for anyone to understand. I was offered to stay on in a permanent role, where I'd be given the title of Major, be in uniform, and even join the Virginia Militia. As sweet as the offer was, local government was still calling my name.
Just a few weeks after receiving my MPA, I started my first job in local government in Volunteer Management, then Recruitment. Part of my role was to work directly with Police, Fire, and Sheriff departments to recruit qualified candidates. As with most public safety agencies, they operated under a paramilitary operation. My experience in working with the cadets helped me understand the structure and the level of respect expected from the ranks in those agencies. The recruits were not so different than the "rats," and everyone in the organization had the shared experience of misery and comradery during their time in academy.
A few years ago, I transitioned into Budgeting and continue to work directly with the public safety departments. Similar to the cadets, the departments sometimes have to explain when I don't immediately understand the acronyms or the software and equipment they use. Yet again, I can offer the perspective of an outsider. If I don't understand the request, then our Board and the public we serve may not understand the resources the department needs to keep our community safe. But as I learned at VMI, it's important that I continue to familiarize myself with their terms and department culture. It's safe to say I can now translate the acronyms and on a basic level explain the equipment we use. And I still greet every person I see with a "Good Morning" on my way in to the office.