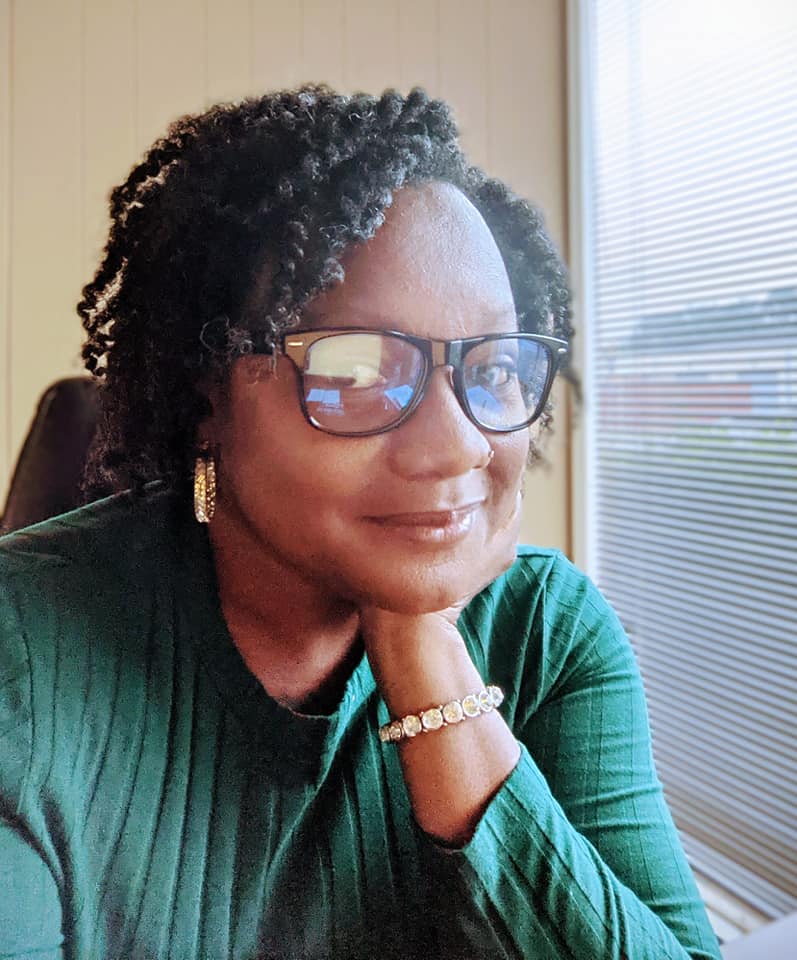 In this series, guest columnists reflect on one of three prompts provided by ELGL Digital Communications Manager Allie Breyer (previously by ELGL Co-Founder Kent Wyatt).
The guest writer for this article is Chaquinta Fisher, Desktop Support Manager – McLennan County, TX. Chaquinta's currently…
Reading:  Master Key to Riches
Listening to: Hope City Podcast Redeemed for Relationships
Watching:  Andor on Disney+
Chaquinta can be reached on LinkedIn.
Sign up to be the next guest columnist for the 'I Have to Ask' column.
---
What Accomplishments are You Most Proud of in Your Time in Government Technology?
I have been in the government technology industry for just over 23 years and where I have seen an industry predominated by men, it has really started to expand in areas that are more inclusive of not just females, but of minority/BIPOC.
While we are still a small percentage that makes up the industry hires (minority women bottom six percent, Caucasian women 10.9%) of all tech industry hires), women, in general, have become a driving force in this industry, and I am so proud of being selected for a number of opportunities that shine a light on diversity in information technology.
Since 2015, I have been selected for client leadership summits, guest speaker on topics ranging from bridging the gap between technology and law enforcement, diversity and inclusion, business continuity during a disaster, and recently selected for and awarded the Traeger Award from Engaging Local Government Leaders as Top 100 Local Government Influencer.
I have also been selected for other various speaking engagements at local high schools and sought out by the Texas Association of Counties for input and feedback on web accessibility in relation to my role and appointment as the Web Accessibility Coordinator for McLennan County.
With all of that said, there is not one accomplishment I am specifically proud of as I am proud to be in a position to bring awareness to diversity and inclusion needs in technology, industry wide.  I am proud to rub shoulders with other women in technology like Ashley Schmidt, SFASU Public Safety Technology Specialist, for example. We often end up in the same conferences with the same initiatives on our minds for how to increase general use and best practices for end users, web accessibility, security awareness, and diversity in I.T.
I am proud to expand my knowledge on my current position and how that impacts me as a woman, wife, and mom. The ability to bring that awareness to my family, friends, and peers with the hopes their networks bring other diverse applicants forward in this industry can potentially have a great impact.
I am proud to be a positive example to inspire change and encourage others and even our user base. I enjoy assisting others with their technical support needs and hoping when our session has ended, they have been educated on something they can also use in their personal lives, both at home and in business.
Technology practices are universal and while there are also areas of frustration, it is a huge accomplishment to work through these together, in hopes that many walk away with a refreshed attitude towards the use of their technology.
I am proud of the teamwork, inclusion, and partnerships that develop worldwide in technology and to be part of the driving force towards positive change and impacting others.
Who are we to those around us, and how can we improve ourselves to be better each day from the day before?  If it is not for these things, I have to question what are we doing in our lives and community?