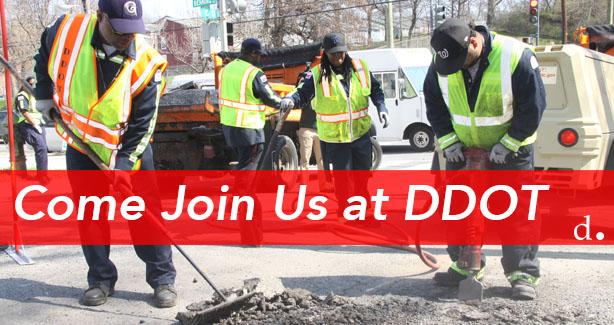 In this series, guest columnists respond to one of three topics selected by ELGL co-founder Kent Wyatt. This week MeghanMarie Fowler-Finn, Performance Manager at District Department of Transportation, highlights three biggest challenges in managing a team. Check out her previous article – I Have to Ask You: Data-Driven Decision Making.
---
It's hard to get management experience, without already having management experience. By the time my chance arrived I felt fairly confident in my ability to take on the role of a first-time manager. Because of research and observation, I knew there would be challenges with managing different personalities on a team and stretching a tiny budget. But there were a few challenges I didn't anticipate:
The Speed of Change

My arrival at DDOT as the new Performance Manager marked the initiation of the Performance Team. The Director felt strongly about a performance style, which was harsher than mine and required me to adapt. Nevertheless I settled in quickly and was scribbling priorities and goals and opportunities all over my white board and thinking I had weathered my transition. And then pieces started to shift.  We gained an employee, we lost an employee, and then we lost another employee, and we gained an intern. I wondered whether this shift of staff was a negative or positive sign of my leadership.  But at the same time we started to build a reputation and get requests for collaboration from the groups we were designed to help. Our staff had shifted dramatically, yet our plate of requests was overflowing. I took a deep breath and got back to the basics of performance, automating data and information, learning more and more about the agency while focusing on a few high-value projects. And then our Director left. I took another deep breath and went back to our priorities.  Again a few new opportunities to support groups within DDOT opened up. It's important to me to set an even keel for the people on my team and a few months later our team is back on course, ready for more change as we gear up to add new team members.
Hiring is a Challenge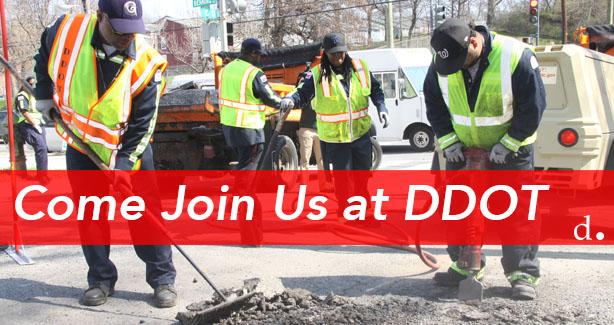 Hiring is difficult and a high stakes venture. To the credit of the human resources team at DDOT, they are constantly working to make the hiring process better and easier. For me the challenge is more personal, how do I find the right person for the job regardless of whether they have the "right" years of experience or can answer interview questions in the "right" way. Particularly in an organization like the District of Columbia, which has strict hiring and interview guidelines.  These guidelines are needed for many reasons, but they sometimes get in the way of hiring the best fit for the job.
For a performance analyst position of course I'm looking for someone who is good in data analytics and can use business intelligence tools like Tableau, but then I think of myself when I was first hired five years ago, knowing nothing about Tableau and never having heard of "business intelligence". Maybe it's the millennial in me but for a performance analyst I'm looking for someone who is smart and creative, who can solve problems in many different ways, and who values being part of a team. I'm also looking for someone who can communicate difficult data concepts to all levels of employees in all roles in the organization. And I'm looking for someone who is nice – respectful of every employee and client. How do you screen for all this in an online application? More and more people are aware of how gender differences can cause biases in interviews so how can we score our interviews fairly but with that in mind? To me getting the right people on your team is the most important factor and to be honest, while I go through this process, I'm scared I'll get it wrong on the first go around.
Relying on My Personal Style
After reading so many books on management, I had certain ideas about the kind of boss I wanted to be. Fair, empathic, strong, clear in communication, honest, etc. While watching and learning from good and bad bosses in real-life situations all around me, I had literally acted out their actions and conversations to get ready for when I assumed the role. When my management time came, I began conversations, meetings, and conflict resolution by actively thinking about the traits I wanted to display and the right way to say things. However it felt disjointed and stilted to do these things. I felt like I had abandoned my personal style. My team and those around me must have felt it – the awkwardness and inconsistencies. It was only after I had a conversation with an employee that turned out much differently than I had anticipated that I was able to be more introspective. Part of my personal style is that I'm not initially comfortable with new people in a new position regardless of whether I'm a manager or not. Once I recognized that I started to get comfortable with my team and colleagues.  This allowed me to focus on good management techniques while also being myself and forging my own personal management style.
There is a lot to be said for hiring a manager with positive management experience. I would know because I'm more capable now than nine months ago with just a tiny bit of management experience under my belt. In the future I hope to give someone else their first shot at management and help them through their unexpected challenges so that they can gain positive management experience, like my boss does for me.
---
Supplemental Reading