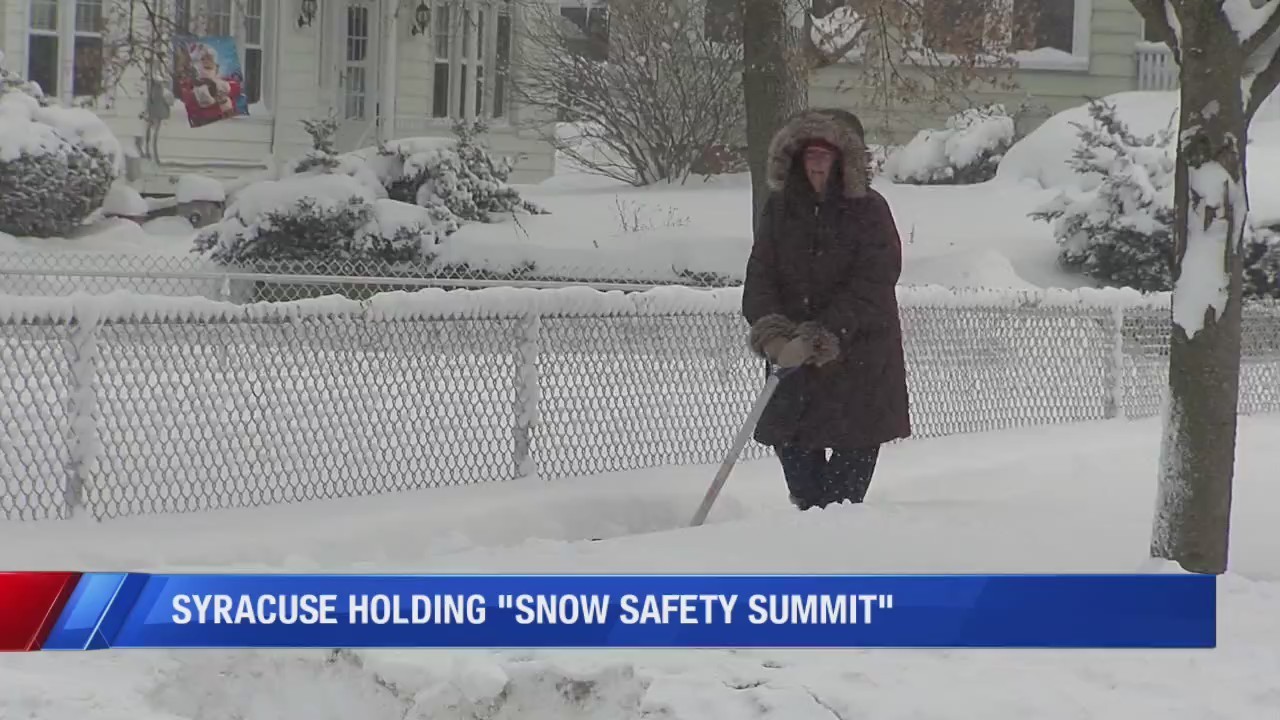 In this series, guest columnists respond to one of three topics selected by ELGL co-founder Kent Wyatt. This week Sam Edelstein, City of Syracuse, NY, Chief Data Officer, writes about civic hackathons and what they mean to communities. 
---
Civic hackathons are often touted as ways to develop new software systems or products for cities. All a city needs to do is make some data available online, come up with a problem or two, and announce a date. From there, all of the tech people from your city will come and solve the problem in 24 hours. Sounds good and easy, right?
In Syracuse, we've co-hosted two hackathons in the past two years. It is definitely not that easy, but civic hackathons can be useful in helping to scope a problem, see quick prototypes of, and can help to engage different parts of the community.
Syracuse Roads Challenge
Description: We partnered with Syracuse University's School of Information Studies and AT&T as well as a group called Hack Upstate that and challenged participants to look at data about the city's road quality and find ways to use that data to make better decisions.  This hackathon was open for two weeks with a check in event mid-way through and the final weekend of the hackathon was during Hack Upstate's bi-annual weekend event.
Purpose: In 2015, when I started with the City of Syracuse, Mayor Stephanie Miner tasked our team with finding new ways to manage deteriorating infrastructure. In a city that averages more than 120 inches of snow per year, our roads take a beating from freeze/thaw cycles and heavy plows clearing the snow.
Results: The results from this initial hackathon were exciting. From the submissions we received to the work it led to later on, we felt it was a success:
We had 13 teams participate. Most of the teams were either students at Syracuse University or participants with Hack Upstate. Partnering with these two groups guaranteed us submissions (although we weren't sure how many would come in until the deadline passed).

One project (the winner) created a pothole chatbot where people could report a pothole on Facebook messenger. The bot would then ask a couple of questions and record the data. While we haven't implemented this project exactly, it has helped us understand how some people would like to be able to report potholes, and that a messenger bot was even a possibility.

Another project (a top three finisher) created a predictive algorithm to show how road quality would decline in the coming years. Building these types of algorithms is challenging, so the project was exciting to see. We've since used the ideas behind this project to help inform the way we think about asset management more broadly – again a nice opportunity to see prototypes for solutions.

Prior to this hackathon, Syracuse had not released much data to the public. Following the hackathon, the administration was able to see the potential in making data public. We now have an open data portal – DataCuse.

Partnering with the university and Hack Upstate, we were able to show people in the community that we wanted to be open about the challenges we face on a day-to-day basis and that we are interested in what they think.
Plowing Through the Data
Description: We partnered with Syracuse University's School of Information Studies and AT&T again and asked participants to find new ways to address snow removal. This hackathon was open for three weeks and we held a virtual check in mid-way through. We also hosted a Snow Safety Summit where the community could discuss issues relating to snow removal, and information about the hackathon was at one of the stations.
Purpose: At the beginning of 2018, Ben Walsh became Syracuse's 54th mayor. We get a lot of snow here, and the first few weeks of the year were particularly harsh. Snow removal quickly became a topic of conversation in the Mayor's office and across the city. This hackathon, again, was a way to engage the public in a tangible, challenging problem the city faces. Using DataCuse, we were able to release data on where our snow plows had driven over the course of several days so people could analyze and make recommendations.
Results:
The hackathon served as a quick with for the administration. As part of many other initiatives the Mayor announced, this showed that we were taking the issue seriously.

We had 20 teams participate. We also asked people to sign up before submitting a project so we had some idea of how many people would participate – more than 90 people registered. Many were students at Syracuse University, but we also had people submit projects from outside of Syracuse.

Other cities were interested in the hackathon as well. At least three others contacted us to learn about the results because they considered doing something similar in the future.

The winning projects helped to visualize the paths of the snowplows easily. We do not currently have a public portal for people to see but people call to ask when their street will be plowed (or when it was last plowed) often. Getting ideas for what people want to see and how a public portal could be designed is helpful and another example of a useful prototype.
We have enjoyed hosting and participating in hackathons and plan to do more in the coming years. While the results can be exciting, pulling off an event like this is not easy. Partnering with existing groups that have capacity for planning an event is key. Having an Open Data portal is also helpful as it makes it easy to share information. Lastly, people will take the problem you have proposed and come up with their own solution, so don't expect something exact. Hackathons are for engagement and prototyping.
---
Supplemental Reading