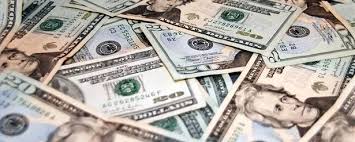 Benjamin Bitter kicked us off with Changing Career Aspirations: The Perspective of a Dad, now Laura Hardwicke, Metropolitan Government of Nashville and Davidson County, writes about one of the three questions posed by ELGL co-founder Kent Wyatt. Laura addresses whether local governments devote enough resources applying for grants and common misconceptions about federal grants.
---
By Laura Hardwicke, LinkedIn and Twitter
I recently (ten months ago!) made the transition from that post-gala-hummus-scrounging nonprofit life to the comparatively luxurious local gov life. Established procurement procedures? Dedicated financial officers? Full federal gas reimbursement rate? I feel like I'm straight up flexin' in this new role.
The glamour of structure and standardized benefits aside, not a lot has changed about my life as a grant manager.
I still spend my mornings sifting through Grants.gov and other Notice of Funding Opportunities, affectionately referred to as NOFOs. When the NOFO shows up in my inbox two days prior to deadline, the N quickly becomes an M. I still track everything in a beautiful Excel spreadsheet I covet more than Sauron's Ring. And, I still spend a large portion of my time trying to convince colleagues that a grant application is worth the work.
Most local governments do not devote enough energy to applying for grants. To be fair, not many organizations do either. So before you say 'no' to that next NOFO that comes by your inbox, let me debunk some common misconceptions about grants:
"We don't have enough time to put together an application!"
This is a short-term mindset. A little scrambling to put together an application is worth it in the long run if you can get a third party commitment to a project. This validation helps buffer projects from falling on the back burner, chopping block, or any other kitchen metaphor that dooms our mission-oriented initiatives from implementation. Securing a grant can give you the technical and fiscal support to establish an action plan for those innovative projects we all desire. Even if you're not awarded the grant, you just did some serious planning and project development that will make your program stronger and more effective.
"All the Federal grants are going to disappear!"
Ok, I'm guilty of playing up this fear, and some of it may be embedded in reality. But even if federal grants disappear, there are other opportunities like private community and family foundations—and not just the big ones like Kresge. One way to get around the pesky 501(c)3 eligibility requirement is to partner with a local nonprofit! Teamwork makes the dream work and who knows what you can learn from a private entity and vice versa. If you don't already have one, create your own! For example, the ultra cool record-spinning Nashville Mayor, Megan Barry, has the Community Engagement Fund at the Community Foundation of Middle Tennessee. Doing work in public parks or spaces? Maybe there's a 'Friends of' group that would gladly accept the award and partner with the city to implement a transformational project
"I checked Grants.gov but there's nothing for me."
This is annoying, but some opportunities, especially technical assistance, will be found on the corresponding department's website or newsletter. Bookmark the departments that share your interests and mark your calendar for last year's grants so you are better prepared when that NOFO is officially released.
"Grants are sooooooo boring!"
Have you taken a look at the list of grants listed on Grants.gov lately? There are some seriously cool initiatives out there. Like Correctional Center Wild Horse Training Program which is looking for innovative ways to find homes for horses and donkeys. Also, if I'm laughing out loud alone at my desk it's either because of ELGL's on point gif fame, or I just read a completely absurd grant title like "Small Scale Modularization of Gasification Technology Components for Radically Engineered Modular Systems" (I know all these words individually, but together they make no sense) or "Feed the Future Innovation lab for Peanut Research (PRIL)" (that exists?), or "Whoopup Petroglyph Fire Assessment" (wooo pup!). Ok, so maybe it's only me laughing at these titles.
With that said, grants can pose a legitimate risk to your department. Luckily, there is a way you can document and analyze that risk objectively. Customize this Risk Assessment to meet your department's grant program (i.e. increase/decrease funding minimums, strategic plan alignment, match requirements). You may find that you're not in a position to seek funding for your project just yet, but if you are, go get that grant!