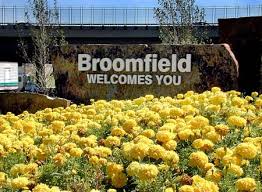 ELGL co-founder Kent Wyatt asks three questions to our guest columnist, who chooses one to write about. This week, Susan Barkman reflects on the skills gained from serving as a Planning and Zoning Commissioner. 
---
Question: You serve as a Planning and Zoning Commissioner in Broomfield. What three skills did you gain during this experience?
This is a great question. I'll start with why I wanted to serve.  I always thought I wanted to be a planning commissioner (and maybe even run for city council). I enjoy serving my community, love seeing the different phases of development, and want to find the best path forward to meet the demands of our community. I always thought I would do it after I retired. So why now?
After graduation I reflected on what to do with this new time on my hands. I realized I spent a lot of time at work making someone else's community a better place to live, but wasn't helping my own community.  I wanted to change that so I applied to serve on the Broomfield Planning and Zoning Commission. I was appointed to a four-year term.
As an MPA student I had a strong interest in planning issues, and considered a dual Masters in Public Administration and Urban Planning degree, but ultimately decided against it.  I completed several class projects on Broomfield development. I knew about community's bigger projects, which helped me prepare for being on the commission. When I started, I didn't know what I would get out of it, or how it might help my career. It turns out that it has been truly a great experience. My skill set, especially my soft skills, have developed as a commissioner.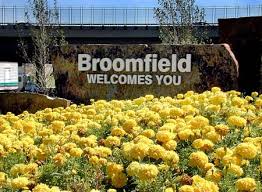 I first learned about emotional intelligence in grad school. Serving on the Planning and Zoning Commission has enabled me to learn and practice emotional intelligence and how it relates to working with the public. Development projects bring out a variety of emotions from myself, other commissioners, and the public.  My ability to sense my own excitement, frustration or disappointment, and tentativeness has grown. I am better able to re-frame my comments in a way that is more easily heard. The increase in my emotional intelligence has also led to an increase in confidence.  I have become more comfortable sharing my thoughts, especially when I do not agree or feel like people are disrespectfully disagreeing with one another.  
Empathy, a part of emotional intelligence, is another area where I have increased my skill and understanding. There are times citizens may not like the approval of projects.  Often, these residents have limited opportunities to comment on projects before they get to the point of being seen in public meetings, and face the brunt of impacts.  On many occasions, they were promised something that never came, and are now facing a very different vision for their community.  We cannot cling to a previous vision when it is no longer viable. We must work with community members to find a vision that ensures their support, and limits negative impacts.
In graduate school, I developed a love for citizen engagement and watching the way effective public participation can shape policies, and projects.  Serving on the Planning and Zoning Commission has kept the love alive, and in many ways, deepened the respect I have for people engaging in local government.
A few months ago, I attended an innovation training about the model for influencing change. This model fits with how I have seen participation. You have people who champion a change and who are resistant to change. It is easy to dismiss citizens who are resistant to change or other policy shifts. (We all have a few of those people.)  This model encourages us to think about those who are resistant to change, and determine if they are resistant or simply asking difficult questions. Difficult questions force us to face realities, develop new solutions and help us in the long run.  I get frustrated when elected officials or staff ignore community members speaking at a meeting. This harms the public trust, and decreases community participation. Regardless of whether I agree with another person, I practice active listening, and ask questions to show that I heard what the other person was saying. 
I have enjoyed my experience in Broomfield's Planning and Zoning Commission and I am glad I made time to do this work.  I would absolutely recommend this type of service to anyone who loves local government and can make the time to serve. 
---
From the Author
Supplemental Reading