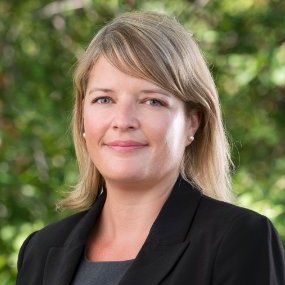 No one likes to attend an event when they don't know anyone else attending, so ELGL is publishing daily "I Love BBQ" profiles of our registered attendees to give you a sneak peek and preview of your fellow local government BBQ aficionados. 
Link: Register for ELGL at #ICMA16: BBQ Mixer
Damema Mann

Senior Survey Associate, National Research Center, Inc.
---
When I think of Kansas City, I think about…
jazz and NASCAR.
The biggest issue facing local government is…
meeting the rising demands of residents and improving the community with them in mind while also balancing to meet the requirements of a modern-day bureaucratic government system.
My pro tip for getting the most out of professional conferences…
Remember to bring extra gear that will come in handy.  A portable charger goes a long way, especially when the conference app is running on your smart phone all day and there are no wall plugs in sight.  And don't forget to bring lots of business cards.  It's always a bummer when you want to keep in touch with someone you just met, but you don't have any cards on you.
If I had to create a presidential ticket with my top two mentors, I'd select…
Tom Miller and Michelle Kobayashi, President and Vice President of NRC.  After working with them for more than ten years, I would choose them because they have invested so much into me and my success as a researcher and as president of the U.S., they would demonstrate a citizen-centric style of leadership.
---
Want to learn even more about event attendees? Follow our Twitter list for this event!