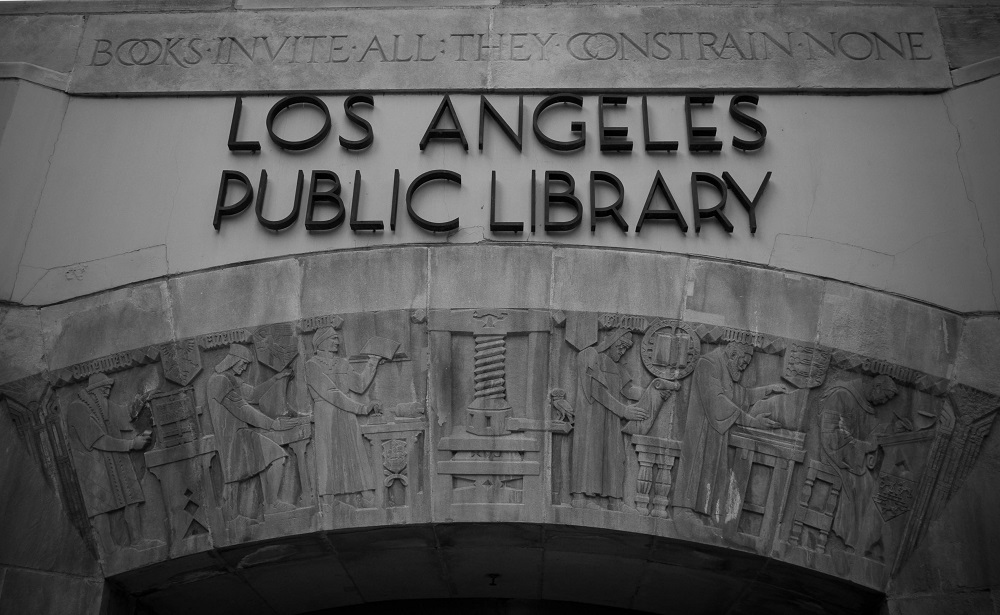 In this series, ELGL members share initiatives, policies, and programs that are transforming local government. 
---
By Ethan Bagley (LinkedIn and Twitter), EB Advising
Since last winter, the Los Angeles County Department of Mental Health, the LA Public Library system, and the Los Angeles Homeless Services Authority (or LAHSA), have been collaborating on a new approach to how services are provided to people experiencing homelessness in Los Angeles. The idea is simple: bring multiple service providers to areas where people experiencing homelessness already congregate, and deliver services directly instead of requiring them to find an office.
As a service designer, my job is to make sure the human experiencing the service gets what they need, and sometimes more importantly, that they get what they need in a (minimally, at least!) pleasing way. That's how I came to be involved; by being invited by the agencies involved to provide insights on how a person experiencing homelessness might perceive this collaborative effort.
"THE SOURCE" as it has become known, has been an iterative experiment, as all services should be. As the months have passed, the program has served thousands of people. We have placed people into housing. We have given people crucial identification. At the very least, we have given some people a little bit of hope.
Today, THE SOURCE operates one day per month, for three hours, at one branch of the LA Public Library. With more cooperation and funding, it's possible this program could be replicated at every branch, and in every county. With adaptation, it might even become a semi-permanent part of Library branches in LA County.
THE SOURCE is an example of what successful collaboration between public and private agencies at multiple levels can look like. State (DMV), County (Dept. of Mental Health), City (LA Public Libraries), and private (Chrysalis, a non-profit) all working in concert to get people what they need. Though it took almost a year, THE SOURCE is now able to provide people experiencing homelessness identification, on the spot, thanks to cooperation from the DMV. For those who are unfamiliar: identification is an incredible point of friction for people experiencing homelessness.
---
---
There's also a meta-conversation about service design and delivery to consider: if the population meant to be served is 1) unable to reach the place where on-boarding must happen, or 2) is unable for one reason or another to identify themselves and complete the requisite paperwork, then has the service really been designed correctly? If so, is it being delivered correctly? The burdens placed upon those who are homeless are already difficult to overcome, so when systemic burdens are added by providers and agencies, it serves to exacerbate the situation.
Consider the journey of a person experiencing homelessness: as an analogy, think of a Monopoly board. In the version of Monopoly your average person experiencing homelessness plays, there are no treasure chests, only chance cards. There are no get out of jail cards, and the bank never makes a mistake in your favor. The likelihood of a person passing "GO," and permanently graduating from homelessness are small.
This is the genesis of "The Rehumanization Project:" unlike a typical service provider, which focuses on a specific part of the journey (housing, food, etc.), the Project focuses on the individual person experiencing homelessness. As they transition from one need to another, from one requirement to another, this "meta-service provider" helps them navigate the tangled web of interactions between systems and agencies, all the while keeping the person at the center, and as the single priority.
Everyone, at every level, is trying to help end homelessness. Shifting the priority from quantitative metrics, to human-driven, socially-impactful metrics is difficult. It is not insurmountable. The Rehumanization Project hopes to act as a liaison and facilitator in co-creating social impact metrics that make sense both for those being served, and for those doing the serving.
---
Supplemental Reading