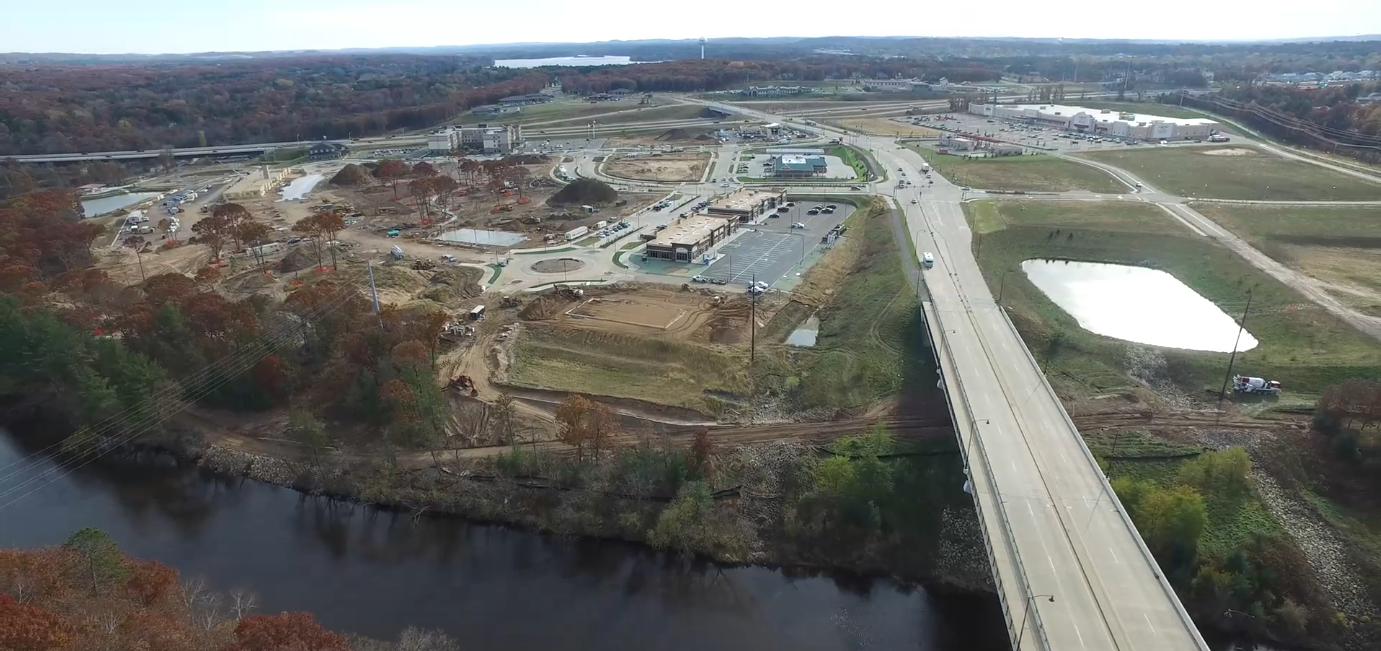 In this series, ELGL members share initiatives, policies, and programs that are transforming local government. 
---
By Roy Atkinson, City of Altoona, WI, ELGL Profile, LinkedIn and Twitter
Every municipality has some kind of unique background story. From the City that has origins in the western expansion of the United States to the City later enveloped by sprawl, there exists a story. This story may lend a hand to what is termed "sense of place." A sense of place may exist in certain specific places or within whole communities and refers to the identity and character felt by residents or visitors. As years pass, all sorts of changes may take place within municipalities. These changes may manifest due to local or broader developments in industry and society.
As a native Michigander, I know all-too-well the effects of rapid changes in industry. Michigan experienced substantial losses with the collapse of the auto industry and other sectors of manufacturing. My hometown of Bay City experienced this same challenge during my adolescence in the 2000's. Bay City sits as a northern point on Michigan's I-75 Rust Belt corridor which also consists of Detroit, Flint and Saginaw.
As a small child, I remember reading population charts from the 1980's that listed Bay City's population resting at somewhere around 50,000 people. Today, that number has fallen but stabilized to around 34,000 people. Society is also ever evolving. Changes include what we value or what we need as a society. We are seeing this now as baby boomers are exiting the workforce in droves and as millennials are now entering it. Communities are now working to become attractive for young millennials to settle and raise a family. Evolving economic development paradigms are shifting from one focused on business recruitment and expansion to greater balance with people-focused amenities and quality of life. These types of changes, both in industry and society, have deeply changed the sense of place in communities all over the world.
My position in Altoona, Wisconsin has brought me to a city that has a rich railroad history and a passionate community.
Altoona, Wisconsin is one of the fastest growing cities in Wisconsin. The railroad is very much a part of the identity of Altoona, a visible presence although no longer a central point of the local economy. Outgrowing its origins as a regional rail terminal established in the 1880s, it is hard to avoid references to the past when driving through town.
Altoona is also known as a suburb of Eau Claire, and at one time was known as East Eau Claire.  Altoona has greatly benefited from the addition of the Highway 53 bypass, which was completed in 2006. Since its completion, the bypass has provided a boom in economic development near its exits in the Chippewa Valley. In Altoona, the bypass attracted a 250,000 square foot Woodman's grocery store, multiple new medical facilities, and the River Prairie Development.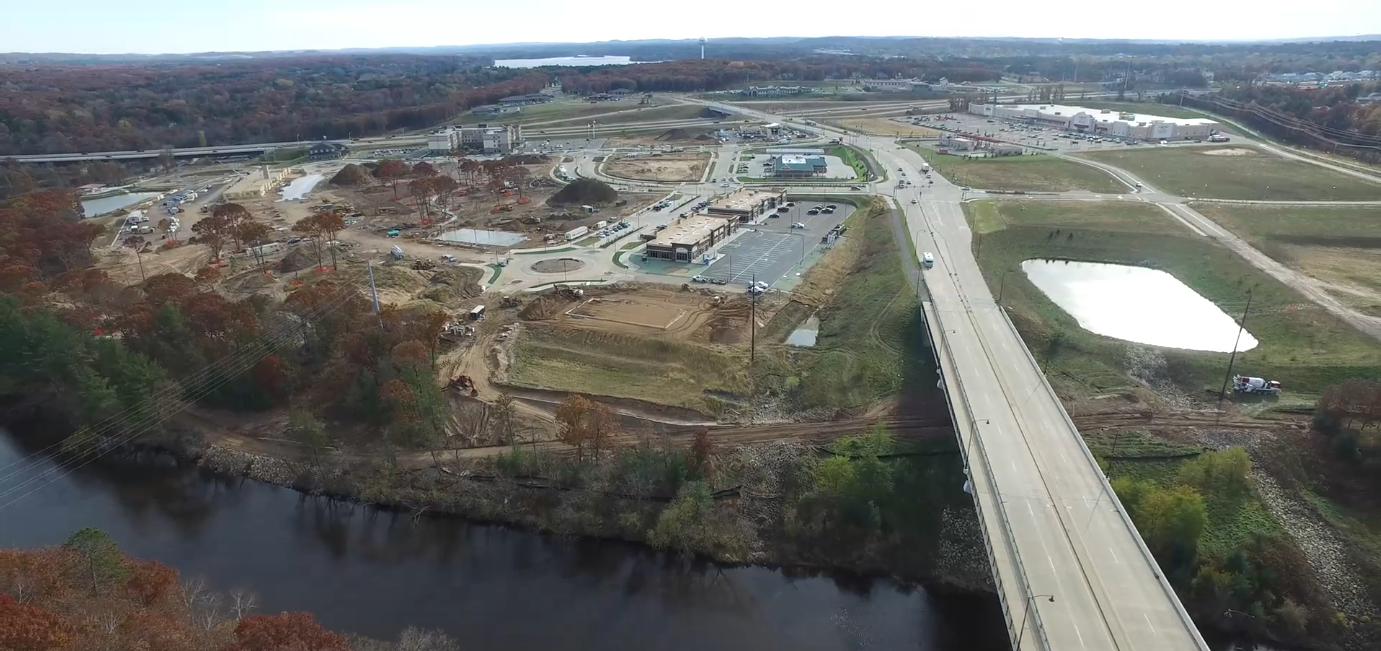 River Prairie is a mixed-use master-planned development that offers the City of Altoona a chance to harness an evolving sense of place. It provides the city an opportunity to establish modernity in identity. A city that has been long known as the Cinder City and for the Union Pacific Railroad will now have a chance to be known for its vibrant food scene, performance areas, and other unique public space areas. City leaders hope that River Prairie ushers in a convivial atmosphere that will drive people to the region and to the space. The City isn't abandoning its local history by any means, as it will be paying homage to its rich railroad past in building designs and public art displays.
In River Prairie, city leaders saw an opportunity to draw from the rich music scene in the Chippewa Valley, which is home to numerous music festivals such as the Eaux Claires, Country Jam USA, and the Blue Ox Festival. As a result, there will be three outdoor performance areas in the development. River Prairie will also drastically improve the food culture of Altoona as there are presently a minimal number of restaurants in the city. Cowboy Jack's Saloon and Za 51 restaurants will open by summer and there are spaces designed to feature food trucks and mobile vendors.  Another important element of the development area is its relationship to the natural environment. The development is situated along the picturesque Eau Claire River, and serves as a node for multi-use trail network that radiates in all directions. The City has already opened a river walk and a canoe/kayak/tube launch which will provide citizens with a plethora water recreation opportunities.
Besides the River Prairie Development, the City of Altoona is also focusing its efforts on its Parks, Recreation and Trails Plan. This plan will emphasize the activation of parks spaces, improving quality of life, and emphasizing the role of parks in community identity, public health, and economic vitality. The Chippewa Valley has some of the best park spaces around and we think Altoona parks are among the best there are.
With the changes taking place, we hope that Altoona will be known for its convivial atmosphere, great outdoor recreational appeal, and as an amazing place to live and raise a family.
Modernizing the sense of place in Altoona can serve as a model to other municipalities looking to do the same thing. We are successfully tapping into our past, a rich regional arts and music community, and leveraging our excellent natural environmental assets to create great spaces for our community and visitors alike. There is only #OneAltoonaWI!
---
Previously