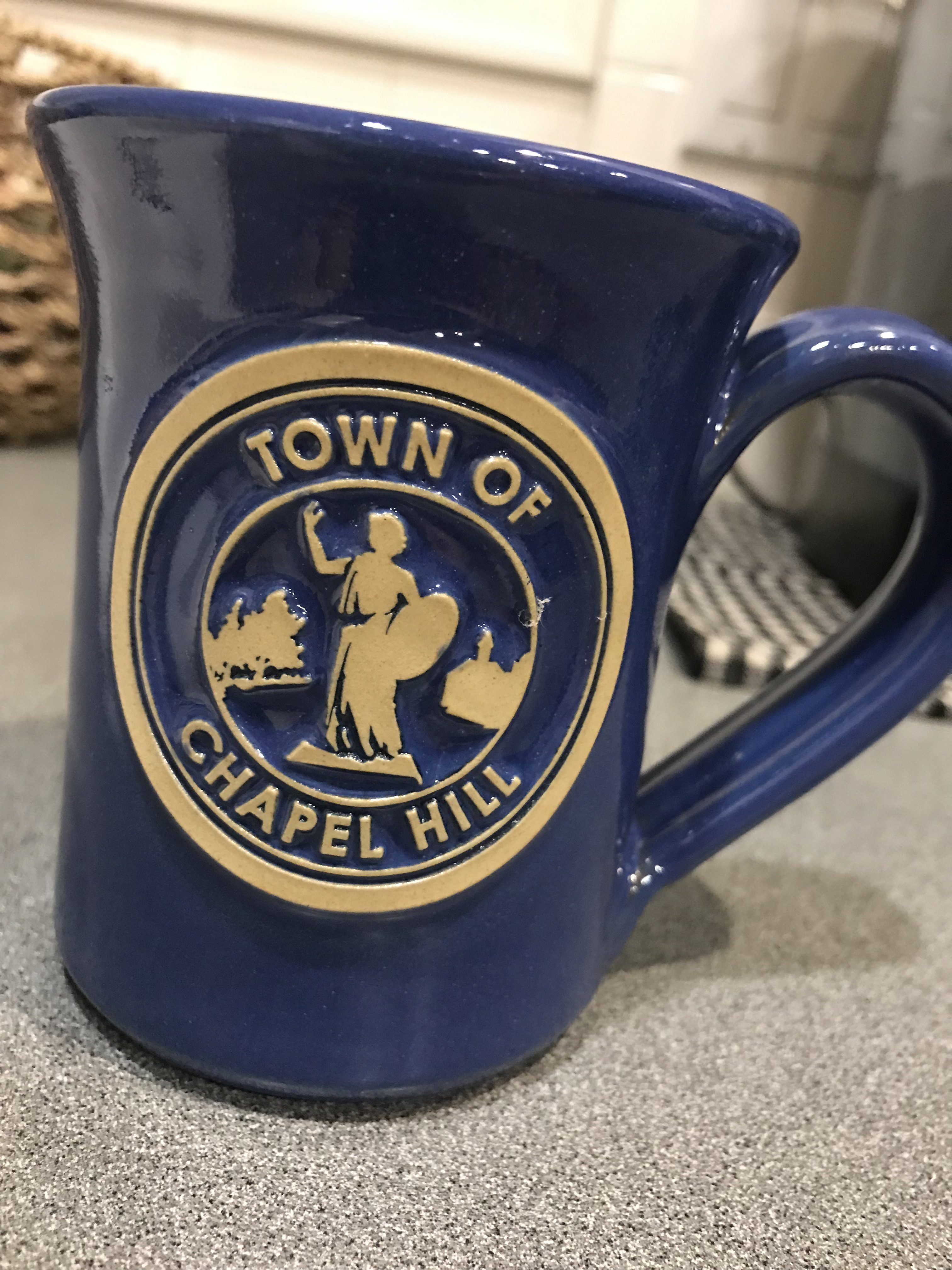 If you give a woman a #localgov mug, she's going to fill it with coffee.
And when she drinks her coffee, she's going to think about the amazing mentor who gifted the mug to her.
That will remind her that she hasn't checked in with her mentor in a few months, so she'll grab her computer and send a quick note to say hello.
She'll also do a quick social media scan to see what's happening in the community, and be reminded of the incredible, creative, hardworking people who work there (and are part of ELGL).
And then she'll start to get excited about #ELGL19 where she knows she'll see those amazing people (plus hundreds more ELGL members who love #localgov).
So she'll mark the dates on her calendar and set a few reminders to begin checking for airfare and lodging options.
That will make her Google Durham, NC, and learn more about the history of this vibrant city.
And then she'll see a headline about the awesome work that the innovation team is doing in Durham, and she'll realize those are the same people planning #ELGL19 (alongside other awesome North Carolinians who she can't wait to see IRL at the conference).
Dreaming about #ELGL19, and reading about #localgov innovation will inspire her to work harder as executive director of ELGL so more members can get great training, content, and networking opportunities.
So… she'll pour another cup of coffee into her #localgov mug.
And chances are when she's drinking from that mug, she's going to remind ELGL members to sign up for #ELGLMugs before the December 7 deadline.
Because sometimes it's as simple as gifting a mug to kickstart #localgov connections that last for years, inspire great work, and make you happy when you drink coffee on a Sunday morning.
All ELGL members are welcome to participate (you don't have to work for a local gov – it's open to everyone who's an ELGL member and wants to make a new connection this holiday season)!