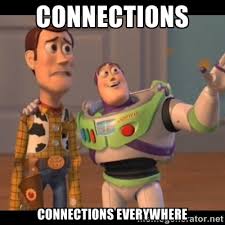 Welcome to the third post in a series about creating a citizens' academy by Dallas, OR administrative intern Daniel Adatto.  In this series, he will walk you through how he created Dallas' first citizens' academy including the important research and academy elements he implemented.
Implementation: Creating a Citizens Academy
By now, you hopefully have a few new tips and strategies for starting a citizens' academy in your own community.
And after reading the earlier posts in this series, you may be thinking,  "I know I want to start an academy – but how do I know if it's worth the effort to my organization?"
In this third post, I'll help you with that question by sharing some details of the positive outcomes that arose after launching our program in Dallas, Oregon.
In the spirit of total transparency, however, we have found that there are some challenges as well with starting an academy program, and I'd like to share those here with you as well.
Opportunities await! Such as…
Building positive connections – A citizens' academy builds positive connections between local government staff and citizens. In bringing an academy to your community, you will have the rare opportunity to engage in a dialogue with a new group of interested and dedicated citizens. And the best part is, this dialogue will endure beyond the timeframe of the academy, cementing relationships between citizens and staff. That's an example of an opportunity that is hard to argue with.
Developing staff knowledge – Citizens academies provide exciting opportunities for staff members as well as citizens. For example, in our academy, we had two City of Dallas employees who voluntarily signed up for our City's academy. Staff member participation provides opportunities to learn more about the function of other departments within the organization as a whole. Our administrative assistant, Margie Pearce, kindly shared with me her reasons for participating in the Dallas Citizens' Academy:
"Having worked at the City for such a short time, I wanted to learn more about how a city government works – not only for my own knowledge, but I wanted to be a better city employee."

Having fun – Believe it or not, citizen academies present a rare opportunity to have fun while learning about local government. For instance, our participants had a good time trying on the equipment that firefighters wear, and enjoyed the often entertaining classes and various interactive exercises. One of my favorite moments from our program was when Fred Braun, the City's Director of Engineering and Environmental Services, shared a funny clip from the Colbert Report about the National Infrastructure Report Card. In most cases, failing infrastructure wouldn't be something to laugh about, but Fred's video proved a fun and effective way to get people thinking about the state of our infrastructure.
But there are challenges, too…
Maintaining interest – It can be difficult to maintain interest for recurring programs such as citizens' academies, so I have categorized this challenge as a "future challenge" since it hasn't occurred yet, but is one that the program may face in the future. If interest wanes over time, our academy could become something the City offers every few years.
Cost – Since budgets are often tight, costs can present a challenge. Careful planning and attention to detail can help prevent expenses from accumulating, while at the same time ensuring that your participants receive the best experience possible.
Program management – Because of the cross-departmental content covered in citizen academy programs, I found it is helpful to have a staff member that can coordinate between departments and manage the planning and administrative work that goes into the program. Speaking from first-hand perspective, this is a great project for an intern because it familiarizes the intern with the organization, as well as provides an opportunity to interact and engage with local citizens.
Well, that's all I have for this post! Stay tuned for the next and final post, in which I'll talk about the feedback we received and how we plan to improve our program for the next go-around.