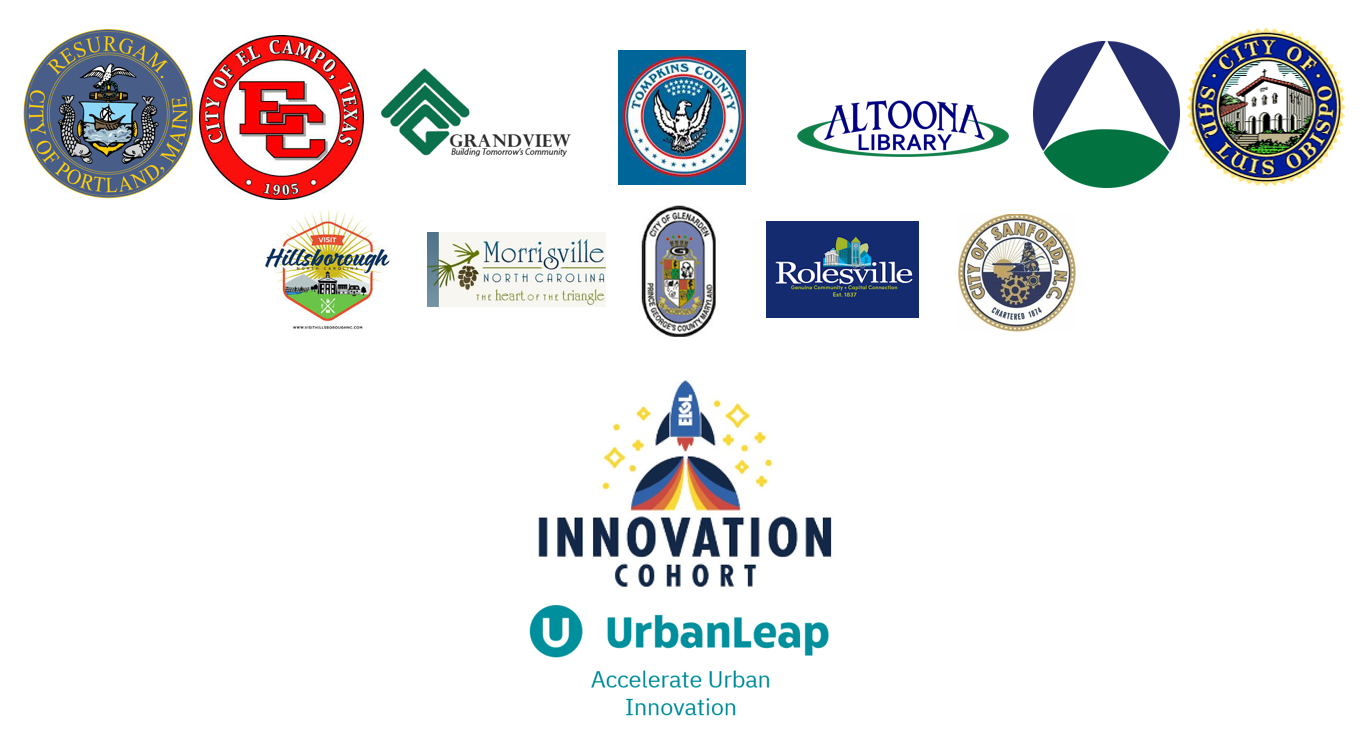 The 2019 Small Places, Big Ideas Innovation Cohort seeks pilot proposals in community engagement and mobility solutions!
The Small Places, Big Ideas Innovation Cohort, supported by ELGL & UrbanLeap, has announced its two pilot focus areas for the inaugural year of the program: engagement and mobility. Cohort participants are now seeking pilot proposals from vendors, partners, and others interested in assisting these cities, counties, and towns with this work.
Ten local governments have joined forces to identify and address shared challenges. The cohort is looking for solutions around mobility and civic engagement and solution providers must apply by September 9th.
The Mobility Group wants to radically improve the mobility of residents. Whether it's funding for sidewalk maintenance or preparing for autonomous vehicles, they want to hear about your solution.

The Engagement Group is looking to promote active, reciprocal dialogue between government staff and community members. If you have an idea to help facilitate civic engagement with residents of all ages and socioeconomic backgrounds, please apply.
Interested providers should use the links above – or the forms below – to submit their solutions for review by the cohort team, their mentors, and their municipal leaders. We look forward to hearing from you and seeing your ideas!