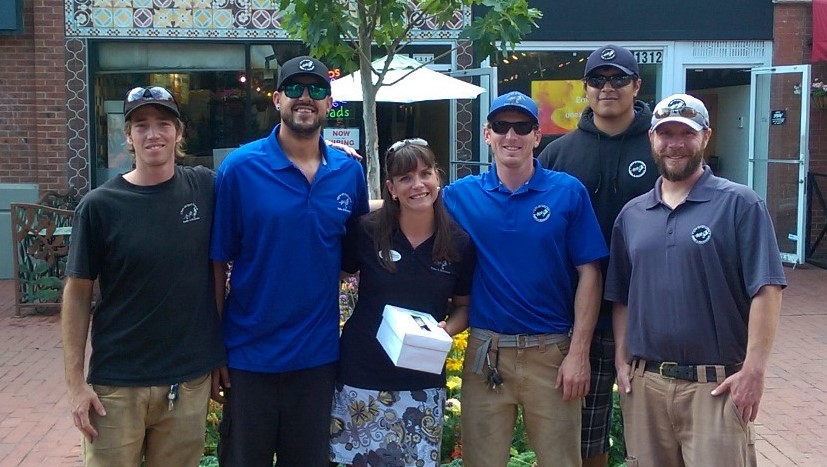 Today's Morning Buzz is a pinch-hit Alison Rhodes, Deputy Director of the City of Boulder, CO Parks and Recreation department.
What I'm Reading: The Library Book by Susan Orleans-it combines three of my favorite things: books, local government, and mystery!
What I'm Listening To: Dolly Parton's America. Listen up if you want to be surprised and inspired by the Dolly
What I'm Watching: Trying to get through the Oscar Best Picture nominees. Woefully behind considering the only movie we saw in a theater last year was The Rise of Skywalker.
---
For Parks and Recreation, the crisp weather this week is part of a seasonal cycle that signals a switch from Mow-mode to Snow-mode.
At the #ELGLRoadTrip event at the Rayback Collective, I shared a few of the sparks of inspiration and strokes of insight I've benefitted from throughout many seasons of working with more than 100 employee experts in everything from invasive weeds to yoga to the most intuitive snow routes to avoid costly sprinkler-head repairs.
The key takeaway? Trust your team! They're some of the best at what they do, and it's a good bet they're doing it because they're passionate about their field or public service.
Among the other lessons:
Know Your North Star: Amazing things can happen when you're aligned to a key purpose and promise to the community, highlighting the Parks & Athletic team's 2017 Values Award-winning work to optimize field lighting to save power.
Innovation Comes in All Sizes: Little-i innovations, or simple enhancements to processes and services, can have impacts that are just as significant as drastic overhauls.
It's Natural to be Afraid of the Unknown: Change isn't always easy. Paint a picture of the future and give others something to hang on to that will help them get there.
Start with Yes: When someone has an idea you're not sure about, get out of their way and let their passion sort out the details.
Don't Boil the Sea: It's easy to become so daunted by an overwhelming task that it's hard to get started. Eat the elephant one bite at a time.
Start with Standards: Document the best-known way to do things, and as you revisit the process, you'll find new opportunities to improve.
Make Space: Step away from the crank when you can and create an atmosphere for fun, conversation and building trust.
Watch the full video to hear Ali share examples of how Parks & Rec staff demonstrated these concepts and more. Plus hear from other local government leaders about their own lessons throughout the four seasons.