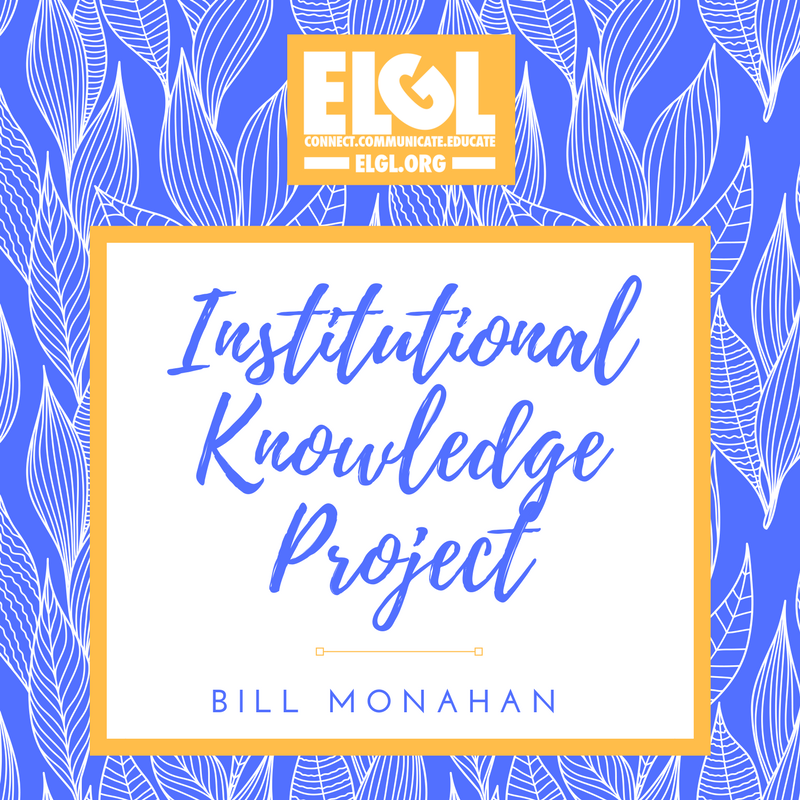 As a part of the Institutional Knowledge project, we are recording the wisdom and experience of retiring and retired leaders in local government. If you know someone who could add something to this project, let me know! You can reach out to me on Twitter/ LinkedIn or send me an email.
Cities of Milwaukie, OR and Tigard, OR
---
As a part of the Institutional Knowledge project, I have had the wonderful opportunity to meet some incredible government leaders. One of those leaders is Bill Monahan. I had the pleasure of asking him a few questions about his experience as a public servant over the course of several years. This is Part One of my interview.
---
After Bill received a bachelor degree from Stonehill College and a master of community planning from University of Rhode Island, he began work as a planner for the city of Stockton. His work included time as a rehabilitation officer, attorney, and city manager.
He has also worked as a consultant for ICMA, which included time over seas in several countries (more about that later). Bill has been a long-time supporter of ELGL and was incredibly helpful during our interview. Over the course of the next two posts, I'll share with you some of wisdom that he has gained over his career.
Which was your favorite job during your career?
Each job was my favorite at the time I held the position. As I look back though, my first position as city manager for Tigard is the position that I enjoyed the most. Perhaps it was because when I took the position I was already well established in the community since I had lived here 12 years, practiced law in the city, and been involved in community activities. My children were in the public schools and athletic leagues. As a result, I truly felt like I was serving my community and providing the best role model that I could for my kids.
Which job was the most challenging?
The Tigard job was also the most challenging in the final five years. During that time period, we had significant change in the composition of the city council as two mayors passed away while in office and several political neophytes joined the council. As I look back, it seems to me that while we pressed on doing the work of the city taking on aggressive projects to expand the city and deal with infrastructure challenges, we failed to acknowledge the trauma and pain that we were experiencing.
Those who joined our team in the latter years didn't have the same perspective as those of us who had longer history with the city. I think this underscores the value of taking steps to orient staff and elected officials to the culture and history of an organization so there is a more united team approach to fulfilling the goals of a community.
Tell us about a time that you learned a difficult lesson on the job.
The example I will use is one that seems even more likely to occur today. I recall an annexation that was underway while I managed Tigard. It was an effort to bring in about 7,000 unincorporated residents adjacent to the city who were receiving urban level services through the county, paying less for sheriff services, and impacting our roads, parks, and other services.
During the course of the effort, an resident of the unincorporated area posed a question challenging our authority to use the annexation method our attorneys had advised was legal to use. Our attorneys checked, not once but twice, advising that we had authority. When we were close to the election, where we understood we could have a combined vote by city residents and unincorporated residents, the resident posed the question a third time.
This time our attorneys learned of a nuance created by a change in the law that they had not fully explored before. Their final advice was that there might be merit in the resident's concern, so we could be at risk if we used the method we intended. The lesson I learned is that when issues arise, always go to the source whether it is a law, charter, ordinance, or plan and read the language of the applicable standard. Don't rely on memory of what you recall the language was, check it. Then, be sure to make sure that you fully evaluate and understand the language of the standard, while looking at whether the underlying law has changed.
During my most recent position as city manager for Milwaukie, I was routinely asking staff members and others to check their authorities before relying on what they thought was the fact, rule, law, policy, or standard. On countless occasions, someone recognized as the expert on a subject came back to me and said: "You know, I checked that out and found that I was mistaken, I would have sworn it said what I told you it said."
We are all so busy today while being overwhelmed with information and stimuli that it is essential that we not rely on our memories or what we read months or years before. None of us can be expected to keep up with all of the changing information that is required to properly do our jobs. So, the lesson I learned was always fact check and check again whenever you are required to opine on a major course of action.
What was the worst career advice you ever received? The best?
The worst advice that I ever received was to just do the minimum that was expected. While in college I worked summer jobs in temporary positions, and I worked full-time during my senior year on the night shift at a food processing plant to earn money to go to graduate school.
I worked alongside full time workers who advised against doing more than what was asked, but I always tried to do my best. On occasion I encountered some government workers who followed the same philosophy of the co-workers from my college days, but very few.
Working hard, seeking knowledge and new skills, and taking on tasks no one else desires to do makes you stronger and builds confidence that you can stretch and undertake assignments that are outside your comfort zone.
The best advice I received was from my Dad who told me to be loyal to people who gave me a chance, always give my best effort, and never disappoint those who showed faith in me. He was a blue-collar guy who quietly went about his job without complaint. He worked for only two employers while I was growing up. I have had several jobs and essentially three professions, but I have always tried to follow his advice.
Strangely enough, I have had three employers who I left for advancement opportunities, but I returned to each of them to work later in a higher position than my earlier stint. That may seem to be an odd type of loyalty – leave for another position and then come back – but, the way I see it, I returned with more knowledge and skills so I could contribute more to those employers in a position that earlier I was not fully equipped to handle.
The fact that each was willing to take me back for what turned out to be either 3, 5, or 10 years tells me that my effort was more than acceptable and the employer recognized my loyalty, even though I left for advancement.
As a director or city manager, I always encouraged loyal and highly qualified staff to take a position elsewhere if the advancement was what they wanted and needed and our organization could not provide them with the opportunity they sought.
But, I often said: "The door is open for you to return if the position does not work out or you want to return later when we have a position that suits your skills and aspirations." On more than one occasion, a former employee returned more skilled and loyal to provide quality service to my organization.
---
Have you learned something new as part of your career in local government? Or do you know someone who has had an outstanding career in local government? We want to hear about it! Contact Jacob Johnson to nominate someone for the #InstitutionalKnowledge series: Twitter | LinkedIn | email